During the latter part of summer 2022, the well-known game designer Hideo Kojima decided to start a new speculative machine which, most likely, will lead us to the announcement of a new game. To talk about a possible death stranding 2 are some posters that quickly went around the world. It all started at the last Tokyo Game Show 2022, where Hideo Kojima presented the first of a series of rather cryptic posters.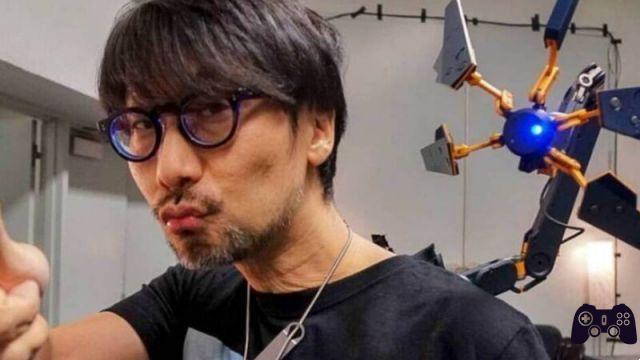 To recap, the first poster released at the time of the last TGS showed a mysterious female silhouette accompanied by the words "who am I". What seemed to all intents and purposes a first teaser turned out to be the announcement of a new collaboration between Kojima Production and the actress Elle Fanning. This confirmation blew up the enthusiasm of the fans, who immediately gave birth to the theory that the next game from the Japanese team will be Death Stranding 2.
The resolution of the first puzzle came with a new poster that left a second mysterious question. The question went from "who" to "where", and after a few weeks Hideo Kojima returned today with a third question. Apparently, however, the third poster gives us the answer to the second question. As we can see from the image that appeared on the net this morning there is a somewhat mysterious logo which, however, seems to have a design some elements in common with the world of Death Stranding.
From "WHERE" to "HOW". pic.twitter.com/UX8wTbq02A
- HIDEO_KOJIMA (@HIDEO_KOJIMA_EN) October 31, 2022
Even this time, all this does not lack a magic word that leaves us with so many question marks. This time it's up to the "how", letting our minds travel on multiple possible temporal scenarios. In all this speculation, however, many details are still missing. Despite this, it seems that many are almost certain that all this movement resulting from Hideo Kojima can lead us to the announcement of Death Stranding 2. Will it really be like this? We just have to wait for new communications from the Japanese team.