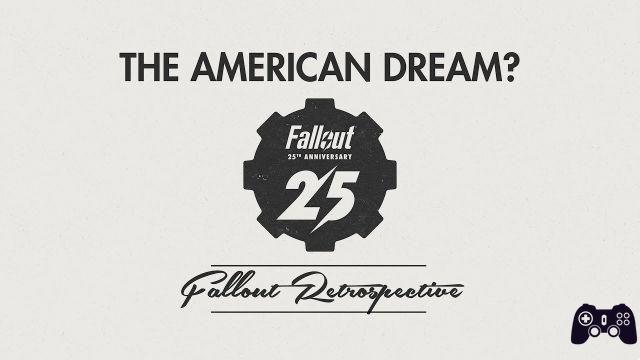 On the occasion of the 25th anniversary of the series, the developers of Bethesda have revealed a small but important detail for Fallout 3. If you have played the post-apocalyptic RPG of 2008, you know very well that it is set in Washington, or rather, what remains of the city after the nuclear winter. However, among the many monuments reproduced, the White House is missing, and there is an excellent reason why the most important and recognizable monument in the entire US territory has not been included.
Before starting, a little clarification: actually the White House is very present in the game, but not in its entirety: what remains of the residence of the President of the United States of America is a pile of rubble. Why did you opt for this choice? The little time in development. "While we were working on Washington DC we realized that we hadn't built the White House yet and there wasn't time to do it. We had made several glimpses of the city and ruins, but the most important one was missing ", the words of one of the developers working on Fallout 3.
To remedy this shortcoming, the developers of Bethesda have therefore decided to use a decidedly different approach, also trying to contextualize the choice, making the building the first target of a nuclear attack. "It just doesn't exist," the game developers continued to explain.
Fallout 3 debuted in 2008, marking the return of the series after a long hiatus. Bethesda subsequently produced three other chapters: Fallout New Vegas, Fallout 4 and Fallout 76. At the moment the series is again on hiatus, but only because Todd Howard and the whole team are busy developing Starfield, which was shown for the first once at the Summer Game Fest. The release of the new Bethesda RPG is scheduled for 2023, but there is no official release date yet.