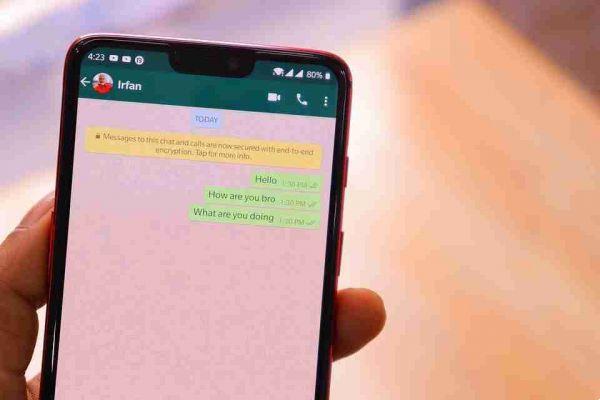 Transferring WhatsApp chats from Android to iPhone or from iPhone to Android is a hassle. Here's how you can easily do it using AnyTrans!
WhatsApp is a great tool when it comes to keeping in touch with the people around you. However, when it comes to backups, Android and iOS have never been on the same page. Android uses Google Drive for backup, while iOS uses iCloud Drive. Because of this, transferring the chat backup between iOS and Android is a hassle.
Recently, WhatsApp announced that you can. Despite this, you cannot move your WhatsApp conversations from an Android device to an iPhone. The best way to do this, as of now, is through AnyTrans.
Transfer WhatsApp chats from Android to iPhone using AnyTrans
With AnyTrans you can easily transfer your WhatsApp chats. But there is more to it than moving your WhatsApp from Android to iPhone.
You can easily transfer chat backups from Android to iPhone or from iPhone to Android. Also, you won't need to reset your iPhone or Android if you use AnyTrans.
It transfers all your data, including attachments, videos, texts, etc. The best part is that the chat history structure remains the same. It also works with all Android devices. Finally, the whole process is quick, simple and straightforward.
Speaking of which, here's how to transfer WhatsApp chat from Android to iPhone using AnyTrans.
Download to your computer. The app is available on both macOS and Windows for your convenience.
Select the tab Social Messages Manager in the sidebar and choose the option WhatsApp to Device from the choices listed.
Connect your iPhone and Android to the computer. Now select the source device such as "Android" and the target device such as "iPhone". click on NEXT and follow the on-screen instructions.
Make sure to backup WhatsApp data to your Android device, then click NEXT . Also, disable Find my iPhone on your iPhone.
On your phone you will be asked to install the advanced version of WhatsApp. Make sure you grant storage permission for the installation.
Toccata Install on your phone and press NEXT on AnyTrans. It will take some time to move your data from WhatsApp. Then wait until the entire data transfer process is complete.
Once done, the complete WhatsApp data will move from Android to your iPhone. And you wouldn't miss a single message.
Conclusion
AnyTrans excels at moving chat backup from Android to iPhone and vice versa. But the AnyTrans use case is not limited to moving backups between Android and iOS; it can also do much more.
AnyTrans can transfer photos, messages, contacts, ringtones, call logs and more from Android to iPhone. It's significantly faster than Apple's Move to iOS option. AnyTrans offers multiple data transfer options while providing flexibility.
Furthermore, AnyTrans is not just a data transfer tool. It is a complete iPhone management app that saves you time and effort in various ways. Whether you are backing up your iPhone data, creating custom iPhone ringtones, managing iPhone apps, or mirroring your iPhone screen to a computer, AnyTrans will help you.