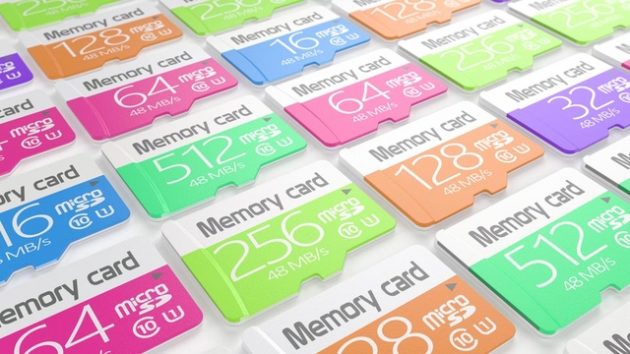 MicroSD cards can increase the internal memory of your smartphone and create more space for photos, videos, music and important files. But what if your microSD card suddenly stops working? Or what if you accidentally delete a file? Here, we will show you how to recover broken SD card photos.
Standard SD card is usually used by digital camera (most single lens DSLR cameras). MicroSD is a small flash memory card based on the TransFlash card format made by SanDisk.
This type of memory card is mainly used in cell phones, compact digital cameras and other popular digital devices due to its small size, with increasing capacity. The size of the microSD is 15mm x 11mm x 1mm which is about 1/4 of the SD card.
How to recover photos from broken SD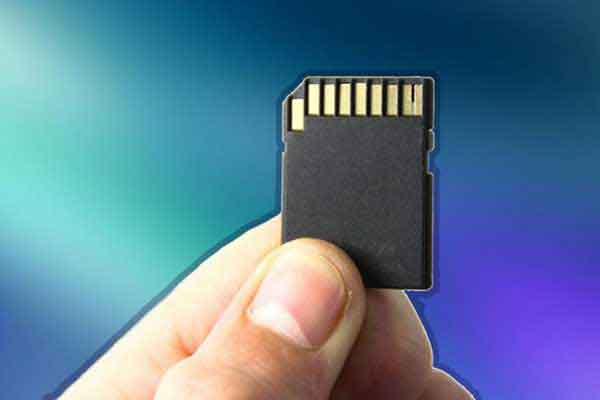 1. Back up
Have you accidentally deleted some files? If the answer is yes, then stop using your mobile now. If you continue to use your smartphone you could overwrite the areas with accidentally deleted files and reduce the chances of photo recovery from SD.
How to recover photos from damaged SD? There is no need to reformat it if you want to restore the data. Even if the card is ready to be used again after formatting it, it becomes more difficult for the underlying tools to recover the existing data.
2. Check and fix errors in your microSD card with Windows
First, turn off your smartphone, remove the microSD card and insert it into any Windows PC (make sure you have a smaller adapter). If your computer recognizes the card, right-click on Explorer and select Properties. Next, go to the Tools tab and click Check Now in the Error Checking area.
After an initial scan, the microSD will be fixed. Hopefully, you'll have access to your data, photos and videos again.
If the microSD card is not recognized by Windows, do the following:
If Windows doesn't recognize your microSD card, open System Manager and click Disk Management in the list on the left. If you see your microSD card in the right area, right-click on it, then click Change Drive Letter and Path.
A new window will open in which you will need to click on Add and then assign a letter to the MicroSD card. When finished, it should be visible in Windows Explorer and the microSD card should start working again.
Recover photos from damaged SD with DiskDigger
If none of the suggestions worked, don't despair as there are many other tools and programs available that can help you recover deleted photos from Micro SD rat. One of them is DiskDigger. This program can be used for free for SD photo recovery during the trial period, while a single-user license for a PC costs roughly € 14,99.
After downloading and installing DiskDigger, start the program and select the microSD card. Click the Next tab three times and DiskDigger will scan the microSD card. This may take some time… this is normal. After that, all the files recovered during the scan will be displayed.
1. Recover photos from damaged SD card on rooted Android
If your smartphone is rooted and you want to repair the microSD card directly from your phone, there is also a version of DiskDigger for Android available on the Google Play Store. The free version allows you to restore images (JPG and PNG) and videos (MP4 and 3GP). The Pro version also offers the option to recover other files on the microSD card.
The process on Android is done in the same way as described above. However, keep in mind that the Android version of DiskDigger is not as efficient as the Windows version to recover deleted files and photos from damaged SD Card. Also, the phone must be rooted, because without extended system access, the application cannot function effectively.
How to recover photos from damaged SD card using macOS
You can also use Mac to restore data on microSD cards. The Mac Data Recovery Wizard is a free program that can perform this task and is available for download from the developer's website.
After the program download is complete, insert the memory card into your Mac and launch the program. You don't have to worry about options or menus in this software, the data recovery wizard will guide you step by step through the process. Then select the memory card and data types you want to restore.
After a short search, the application will show which files can be recovered. For example, a file you accidentally deleted will show up here. Another optional solution is a detailed analysis of the memory card. In the window that opens, you can select all the files that have been deleted.
The last thing is to choose a new location for your files. It is not recommended to restore the file to its original location, especially if the SD card is faulty. We finished. Then you found our article useful.
Read also: How to format an SD card, two methods
Further Reading:
How to repair damaged SD card and recover files, photos and videos
How to recover photos on Xiaomi Mi 10T
How to recover photos on Xiaomi Mi 11
How to recover photos on Samsung Galaxy S21
How to recover photos on Samsung Galaxy A52