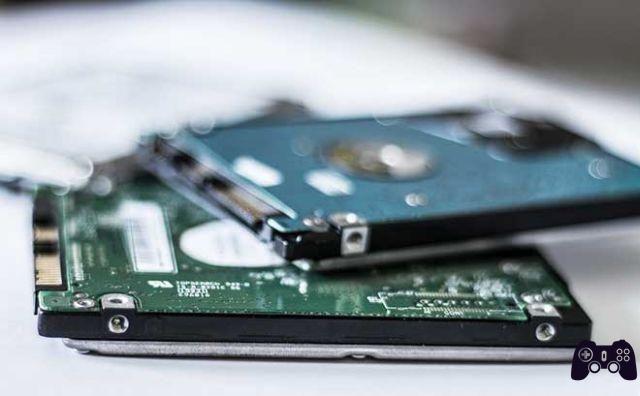 Do not panic. Data recovery software is your best (and sometimes only) hope of recovering deleted files from your PC. We test and choose the best utilities for Mac and PC. The best software to recover deleted PC files.
How to recover deleted PC files
Nothing can make you feel more powerless than trying to recover deleted files from a faulty PC, Mac or external drive. You may not find the folder with family photos or important documents that you scanned and saved as a PDF on a broken hard drive.
Either way I know, you'll do anything, anything, to recover deleted Windows files. Relax, you don't have to sell your kid or kidney to recover that photo or documents from PC. We have data recovery software that can help us.
How to recover deleted files
A program to recover deleted files can be almost miraculously useful in some situations and completely useless in others. The best file recovery apps we've reviewed below make it easy to recover files from traditional hard drives, flash drives, SD cards, and other forms of portable storage, including your phone.
They can also recover some or all of the data that cannot otherwise be accessed on a faulty CD or DVD disc. What they can't do - because no consumer-grade software can - is recover a file that has been erased from the solid state drive (SSD) it might be in your laptop if you bought it in the last year or so, and probably on your desktop if it's a recent machine.
For SSD data recovery, you need to send the disk to a recovery lab. Many of the apps we reviewed have both Windows and Mac versions, and in some cases they are priced slightly differently.
Data recovery software is most useful when you have mistakenly formatted a USB stick or memory card without remembering to save the files already stored or if you have accidentally deleted files from your phone.
This is the kind of accident that can happen to anyone. Power users often worry excessively about emptying the Recycle Bin and want to recover files they didn't intend to delete forever.
If you are using a traditional hard drive, the best recovery software can restore lost files. Some experienced users have even deleted entire disk partitions by mistake while performing cleanup on their hard drives.
All these apps are useful for recovering lost or deleted files. Some include the ability to create a disk image (or full clone) of a drive so that you can try to recover files from the image or clone instead of the disk itself.
This is an essential feature if you are trying to recover files from a disk that is physically malfunctioning and may continue to fail if your recovery software keeps trying to read it.
Some PC deleted file recovery apps also include the opposite of file recovery - permanent file deletion. When you want to make sure no one can recover your data, you can tell these apps to overwrite the data with lots of random bytes to make the original data unreadable.
Keep in mind that government agencies have tools that can recover data from almost anything, but these apps make it impractical for even experienced thieves to recover private information from stolen or deleted hard drives.
How to recover deleted files from PC in a laboratory
Many of the deleted file recovery apps we've reviewed come from companies that offer lab-based data recovery services, always at a high price. If you are unable to recover data from your drive with an app, you can consider recovering it from an in-lab service.
All these services claim to recover data from SSDs as well. We haven't tested these claims, but all of these services don't charge you until they actually retrieve all of your data, so it might be worth considering in the event of a real emergency.
A caveat about SSDs
One thing that bothered us about all of these apps, including our top picks, is that they didn't warn us that we couldn't recover files from an SSD. It's easy for an app to know if a drive is using disk or SSD technology, and it's easy to tell if TRIM technology is active in a drive.
All the software we reviewed, both on Mac and PC, misleadingly told us that they were capable of recovering deleted files from SSDs and therefore they let us down by providing corrupt and unusable files instead of the ones we wanted.
Hopefully, the next generation of data recovery software will be redesigned to recover files on SSD unless the deleted files are safe in the Recycle Bin, where, of course, they are easy to find without using recovery software.
How to recover deleted files with the help of applications
1. Stellar Phoenix Windows Data Recovery
Stellar Data Recovery Premium recovers deleted files from all media and lets you know in advance which files are recoverable.
2. Prosoft Data Rescue (per Mac)
After fifteen years in business, Prosoft Data Rescue the best data recovery software, continues to offer one of the most powerful and accessible tools for data recovery.
3. Alsoft DiskWarrior (per Mac)
While other data recovery utilities can scan disks for lost or deleted files, DiskWarrior is unrivaled in its ability to repair and rebuild Mac directory.
4. Prosoft Data Rescue PC4
Prosoft Data Rescue deleted file recovery program is among the best in terms of raw data recovery power, but it is burdened with a complex and clunky interface.
5. Recuva
Recuva is attractively priced and easy to use, although it can't dig as deep as more expensive data recovery software.
6. Seagate Premium File Recovery Suite (per Mac)
While not as feature-rich as some competing tools, Seagate Premium File Recovery Suite offers a simple, fast and capable utility backed by one of the biggest names in data recovery.
7. Seagate Premium Recovery Suite
Seagate is a major player in the hard drive industry, but its Windows and MAC deleted file recovery software, Premium Suite has a very restrictive licensing model.
Conclusion
Data loss can cause financial problems and emotional distress. You probably have hundreds of photos and audio files that you can't bear to lose. A reliable backup system is the best option, data recovery software doesn't have to be the second, and sometimes the only, choice available. Once your files are restored, we recommend that you back up your work regularly.
Further Reading:
How to recover deleted WhatsApp messages
Android 11: A recycle bin like in Windows allows you to recover files deleted by mistake
How to recover deleted files from PC for free
How to recover deleted SMS from Android
How to recover deleted files from USB stick for free