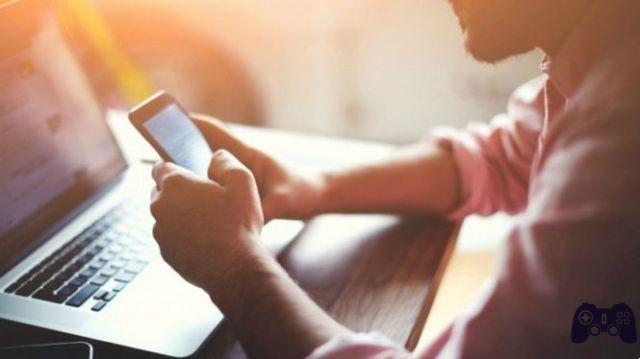 Do you think someone is stealing your WiFi? If the thief isn't very smart, there is a good way to prevent this from happening: hiding the Wi-Fi network, a trick that allows you to don't show your WiFi network to other people, in a nutshell of hide the Wi-Fi network.
We know that with certain applications the WiFi network can be detected, not everyone knows this, we are not all monsters with technology. When did you manage to hide your WiFi so effective, only the person who knows the network name and password can connect. It is a good way to protect your WiFi from external gazes.
It is not a difficult procedure to perform. The main problem is that each router has a different web interface, although we will try to run this tutorial in the most generic way possible so as not to have problems with hide the SSID of your WiFi network.
Who is using your Wi-Fi? How to block it >>
Access the router configuration
The first step is to access your modem settings. Once you enter the modem settings, you can hide the WiFi network, the procedure is very simple.
Normally it is sufficient to copy and paste "192.168.1.1" without quotes into the search bar of the browser, although there are special cases that we have explained to you here.
Once inside the login page, you need to type in your username and password. It is usually "Admin" as the user and "1234", although it may differ depending on your telephone operator. Usually, if you connect from the same WiFi network (from your modem), you can automatically enter if you want to connect elsewhere you can call your operator and write down the data on a sheet of paper.
Find the SSID settings
The SSID of a WiFi network is neither more nor less than the name of the network, which appears when you try to connect to it. It can be WLAN or whatever, as it is a fully configurable field. Mine is operator name / dash / numbers.
In this case, what we want is not to change the name, but hide the SSID of the router's WiFi network. For this, after logging in to the router Settings, you need to access the Wireless Network section. It should be called SSID Settings or similar.
Hiding a WiFi network: the final step
Now comes the important thing. Within the SSID settings there is a box called Hide / Hide SSID. That's what you need to select for hide your WiFi network, but be careful! Once this is done, you will no longer see your WiFi network.
It is recommended that you write down the name of the network exactly or change it to one that is easier to remember. Please note that from now on you will need to do a manual network search if you want to connect.
Further Reading:
How to hide photos and videos on Whatsapp
How to hide apps on any Huawei and Honor device
Wi-Fi tutorial: how to connect to a Wifi network
How to hide Wifi from your neighbors
How to hide your WiFi network: everything you need to know