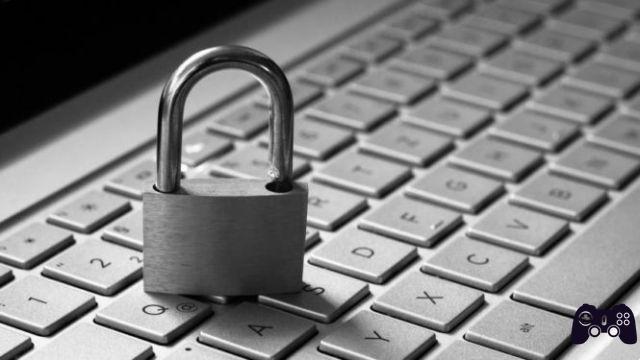 Windows is the most popular operating system in the world, almost everyone knows how to handle it. However, there are tricks that always surprise, like hide files, programs and folders installed in Windows.
It's a way to keep your privacy safe, something highly recommended if you share a PC with another person and use the same session. You can always create different users, although this will only keep files hidden from the eyes of others, not from applications.
Without further ado, we explain how to hide files and programs installed in Windows. It is really easy and above all very useful.
How to hide files and folders
This trick is one of the oldest and nothing has changed since Windows XP. To hide a file or folder, you just need to do the following:
Right-click on its icon.
Go to Properties.
Go to the General tab.
Check the Hidden box and click OK.
You will automatically see that the icon becomes transparent. Hence, it will disappear.
If you've followed these steps with a folder, Windows will offer you two options:
Apply changes to this folder only
It is faster and the best alternative in most cases.
Apply changes to this folder and all subfolders and files
Hide everything in the folder besides the folder itself. This slows down the process and has no major benefits. Basically, just hide the root folder. If you don't see it, you won't even see what it contains.
Awards OK after choosing the option you prefer.
see hidden files and folders in Windows just go to the View tab> Options and select Show Hidden Files.
How to hide applications installed in Windows
Now let's go with the second tip, what it serves to hide the programs you have installed on Windows. There are two ways to do this, one with the registry editor and another with a program called Hide program.
In the second case, everything is much simpler, since it is enough to download the application for free and install it.
When you open Hide program you will understand that its interface is extremely simple. You just have to mark the programs in the list and click Accept so that no other users can see them.
Lock and Hide Folder, a free program that helps us hide documents and folders comfortably.
It also allows you to protect them with a password (with 256-bit Blowfish encryption), and it has the advantage of being hidden in so that no one knows it has been installed.
A fourth option is Wise Folder Hider, which in addition to hiding documents and folders, also does the same with the contents of USB memories.
On the other hand, it also serves a encrypt files with a password, which will only be recoverable if you enter the correct password from the program itself.
Hidden in the chaos
How many times has it happened to you that you try to find a particular document, whose name you don't remember? Therefore, it does not appear in the search engine go folder to folder to see if you find it , but there is no way.
This situation can be turned in our favor by hiding documents in a tangle of folders and subfolders.
Sounds silly, but having so many folders and files in Windows, who would think of open nine or ten subfolders with a cryptic name to find the document you hid?
Creating new folders is quick and easy. Right button> New> Folder . Or using keyboard shortcuts, Ctrl + Shift + N. To find it you can always use the Windows search box.
Disguise documents
If the above methods aren't enough for you, there is another way to hide documents: mask them.
Using a specialized program we can combine two files, so that one of them is hidden with the appearance of the other, which is usually an image. It is known as steganography and it is very easy to perform.
A program that will help us hide documents in images is Hide in Picture, which requires no installation and combines any file with an image of our choice.
The method is doubly safe because on the one hand the document is unrecognizable, when shown as an image, and on the other hand, to recover it, we have need Hide in Picture again and password that we configured earlier.
With OpenPuff you can hide documents in all types of files: images, audio, video ...
As in the previous case, the file will be masked, so that Windows Explorer it will look like a video, photo or song, but with OpenPuff and the password we configured earlier, we can open the file again.
How to recover files from a damaged micro SD card >>
Further Reading:
How to hide some app icons on your Windows PC
How to hide certain file types in Windows 10 search
How to hide photos and videos on Whatsapp
6 ways to completely uninstall programs on Windows 10, 8.1 and 7
How to delete old user accounts in Windows 10