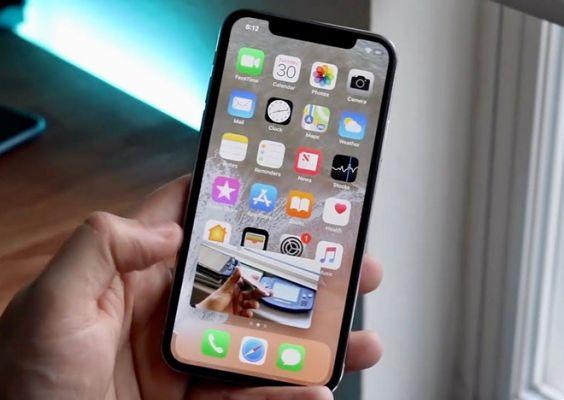 With Picture-in-Picture (PiP) mode, multitasking is easy on iPhone and iPad. You can enjoy a video call with someone and order food at the same time. PiP mode works with apps that play videos, and FaceTime is one of them. Unfortunately, Picture-in-picture mode doesn't work properly for many iPhone and iPad users. Let's see how to fix it in the post.
Using Picture-in-picture is super easy. Swipe up when viewing video content in an app that supports PiP mode or press the Home button. This should put your FaceTime video in a floating window. However, this is not what happens with many users. Either the video is paused or nothing happens when they try to put the FaceTime video into PiP mode.
1. Restart your phone
Sometimes, fixing any problem, including Picture-in-Picture mode not working, is as easy as restarting your iPhone or iPad. Then stop everything you are doing on your device and restart it.
2. Check the supported software version
Apple introduced the picture-in-picture mode with iOS 14 on the iPhone. Before iOS 14, swiping your finger out of the FaceTime window would pause your video. This does not happen in iOS 14. Your video will now appear in a floating window above any background app. You can read the news or scroll through Facebook during a FaceTime call.
So, if your video is paused, you will need to check the software version installed on your device. It should be running iOS 14 or later on the iPhone and iOS 13+ on the iPad.
To check the software version on your iPhone or iPad, go to Settings> General> About. Check the number listed under the software version. If it is lower than the supported versions, please update it as shown below.
3. Update the software
Sometimes, apps don't work properly due to a bug in the software. Look for an available update from Apple and install it ASAP. To do this, go to Settings> General> Software Update. Update iPhone, complete guide
Suggestion: find out what happens when you update your iPhone
4. Enable start picture-in-picture automatically
To automatically start Picture-in-picture mode when you swipe up or press the Home button, you need to enable a setting.
To do this, follow these steps:
1 pass: Open Settings and go to General.
Step 2: tap Picture in Picture. Enable the switch next to Start Picture-in-Picture automatically on the next screen.
3 pass: if it is already on, turn it off. Restart your device. Follow steps 1 and 2 again to enable the setting.
5. Disable Facetime
Another way to fix Picture-in-picture mode not working properly for FaceTime is to temporarily disable FaceTime. For this, go to Settings> FaceTime. Turn off the switch next to FaceTime. Restart your phone. Then enable the same switch again to turn it on.
6. Reset iPhone settings
If the problem persists, you will need to reset all settings on your iPhone and iPad. It is different from formatting the phone. Fortunately, it is not a manual activity that you will have to endure. You can do this with just one tap by going to Settings> General> Reset> Reset All Settings. Confirm when prompted.
You can reset all customized settings to their original values, such as Bluetooth, home screen customization, sound, etc. Find out in detail what happens when you reset your iPhone or iPad.
Bonus tips for using Picture-in-Picture mode on Facetime
Here are some tips for using FaceTime in Picture-in-Picture mode and multitasking at the same time.
Drag the FaceTime floating window to change its position.
Double-tap the window to change its size. You can also use the pinch in and out gesture to resize the video window.
To hide the FaceTime video window on your device, drag it to the left or right edge of the screen. Note that hiding the FaceTime window will pause the video.
Further Reading:
How to enable sequence photos on iPhone
From today you can activate the dark mode of Facebook Messenger
How to change Netflix profile picture on iPhone
How to put iPhone or iPad into DFU mode
IPhone power saving mode, how it works