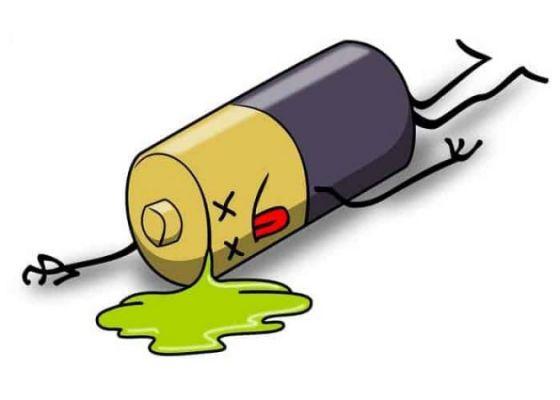 The power bank is one of the most useful gadgets today. Whenever you see your phone or Nintendo Switch on the verge of dying, plug it into a power bank and it will start charging instantly. That said, buying a power bank isn't as simple as it sounds. If you bought one and are not satisfied, read our recommendations below.
When purchasing a power bank, factors such as the brand name, customer service, and actual capacity of the device need to be taken into consideration, among many other things. In this post, we will talk about the things you need to check before buying a power bank. So let's get started.
1. KNOW THE CHARGING CYCLES
Will a power bank with 5000mAh capacity produce two full battery cycles for a phone with a 2500mAh battery? As much as we like the answer to be yes, sadly it isn't.
The rated power is calculated at 5 volts for smartphones. But in the case of power banks, the rated power is calculated at 3,7 volts, as they carry lithium-ion (lithium-ion) battery cells. And this difference causes a step back in bulking cycles.
Thankfully, there is a way to calculate the charge cycle of each power bank based on their capacity.
Let's take the example of a 5000mAh Power Bank again.
Here the total energy will be 5000mAh x 3,7V = 18500mWh.
Now, we will need to convert the capacity to 5V, which will be 18500mWH / 5V = 3700mAh.
And that's not the end of the story. You will need to incorporate other elements into the image, such as heat loss, strength, and product deterioration over time, among others.
Discover the best Power Banks on Amazon
2. HOW CHARGING AND RECHARGING WORKS
How long can a Power Bank charge? Well it's a little hard to tell the exact numbers, but one thing is for sure - it doesn't last forever. At best, you'll have 3-6 months, and even when you have a high-quality power bank. Unfortunately, the number drops by a month for lower quality Power Banks.
The downside is that these numbers can change. The ability of a Power Bank to hold a charge depends on several factors and, over time, deteriorates.
For example, if you don't charge it regularly or when you leave it in a place where the temperature fluctuation is too uneven.
3. DOES IT HAVE A WARRANTY?
Next, we recommend that you consider the power bank warranty. Also, you should check the customer service feedback for that particular company.
The best part is that it's not a difficult task at all. All you have to do is open the review section on Amazon and look for reviews that talk about customer service.
Take the case of Aukey's 30000mAh USB-C Portable Power Bank. Reviews of this product speak of its excellent customer service.
Aukey was quick to act on complaints and even replaced a faulty product - be it a DOA, as for many people.
4. DOES IT HAVE A POWER INDICATOR?
A power indicator is usually an overlooked feature. But let me tell you that it is one of the most important features. Power Banks lose their charge over time, and if you don't pay attention to charging and charging cycles, you could have a dead Power Bank. And if you don't have much time to recharge it, you may find yourself in a delicate situation.
And that's when Power Banks come in handy. This nifty little feature, usually in the form of tiny LED lights, lets you know the reserve power in the product.
In some devices, it is necessary to shake them to know the reserve energy. While in others, there is a small button to turn on these indicators. In any case, make sure that the product you are buying is equipped with these handy LED indicators.
5. HOW FAST IT CHARGES
Imagine diligently preparing for a trip only to find that the Power Bank you have decided to take with you takes forever to recharge. Bang? It would be a nightmare on long flights (or summer camps), where you don't find adequate options to recharge your device.
Power banks, especially those with larger capacity, can take an enormous amount of time to refuel. However, a device with a decent capacity of around 20000mAh shouldn't take more than 6-7 hours to recharge.
The best thing to do is to look for devices that offer fast charge input and that can also be recharged via a power outlet. This way, your Power Bank will be charged faster. For example, take the case of Anker PowerCore 20000 which boasts of the Quick Charge 3.0 option, thanks to which charging only takes 6 hours.
6. SUPPORT QC OR FAST CHARGING
Speaking of fast charging, does the phone support fast charging? If so, don't settle for a power bank that charges at a slower rate.
Most Power Banks don't have quick charge (QC) on all ports, but rather on a single port. So, it only makes sense if we check the capacity of all ports.
It becomes a risky situation if one of the ports has QC support (preferably QC 4.0 or 3.0), but the rest is at 1A. The best solution is to settle for devices with a mix of 2,4A, 5A ports or with the QC symbol.
7. WHICH BRAND?
Do you trust the brand enough? This is a question we should ask about any product we buy, be it a smartphone or a Power Bank. Sometimes, even the smallest brands churn out the best products while at other times, the biggest brands can make mediocre products.
A peek at the reviews section is the action that will save you.
If you are shopping for these gadgets online, take the time to review the seller feedback and ratings. There have been cases where the brand name matches. However, the products turn out to be the opposite.
Also read: How to connect an external drive to your phone via USB
Further Reading:
Our tips for buying the best power bank
What is a portable charger?
Custom power banks: ideal solutions for traditional marketing campaigns
Phone does not charge, 7 solutions
Tech Personalized Gadgets: The Ultimate Guide