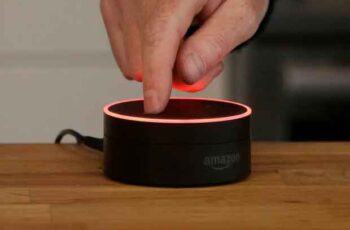 How to change Alexa's voice on your Amazon Echo speaker by changing her accent or language. You can change the accent and language Alexa uses on your Amazon speaker.
You can change Alexa's voice on your Amazon Echo speaker by changing her accent or selecting a different language. Keep in mind that changing Alexa's accent to one other than yours may make it harder for her to understand your commands.
It is possible to change Alexa's voice to various accents, Amazon also recently added celebrity voices that you can purchase for your Echo, such as actor Samuel L. Jackson, who can do things like tell jokes and tell you what the weather will be like. . Here's how to change Alexa's voice.
Amazon Echo Dot, we tell you everything
How to change Alexa's voice using a mobile device
Open the Amazon Alexa app on your iPhone, iPad, or Android device.
Tap the three horizontal lines in the top left corner.
Select "Settings".
Tap Device Settings, then tap your device.
Scroll down and tap "Language".
Tap the new dialect or language you want Alexa to use, then tap "OK" to confirm your choice.
In an echo or echo show
Say the command "Alexa change your voice".
If you have more than one Echo, Alexa will ask you to specify the device.
Say the name of the device on which you want to change the voice.
If successful, Alexa will respond with the new voice and confirm how it will sound in the future.
If that doesn't work, Alexa will say something like "Sorry, [your device name] doesn't support this".
Nell'app Alexa per iOS o Android
Tap the Devices tab at the bottom.
Tap the Echo & Alexa button in the top left.
Tap the device you want to change Alexa's voice on.
Tap the Settings cogwheel button in the top right.
Scroll down to the Alexa voice option and tap it.
Choose Original (the female voice) or New (the male voice).
How to use a celebrity's voice on Alexa
Say "Alexa introduce me to [celebrity name]".
Alexa will go to the celebrity entry you have selected and explain the things you can do with it. If you wish to purchase the item, you will be asked to confirm the charge to your Amazon account.
Once enabled, you can say "Hey [celebrity name]" to wake the Echo device. You can also enable speech on each echo you want to use it on. The standard Alexa voice is still available if you use Alexa's wake word.
Further Reading:
How to change the name of alexa
How to control the Nest thermostat via Alexa
How to connect Alexa to lights and turn them on and off with a single command
How to set up and use Alexa apps on iPhone
How to disconnect Spotify from Alexa