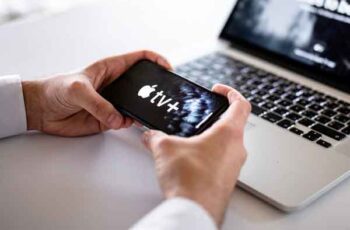 How to unsubscribe from Apple TV Plus using your iPhone, Apple TV or Mac. You can unsubscribe from Apple TV Plus using different Apple devices. You can cancel your Apple TV Plus subscription by accessing your account settings through the iPhone, Mac or Apple TV app.
If you cancel your subscription within the free trial period, Apple TV Plus content may be immediately terminated and you will no longer be able to access the content library.
With high-profile projects with some of the biggest names in entertainment, Apple TV + is one of the most prestigious subscription video streaming services launched in recent years. Apple TV + can easily stream content like "The Morning Show" and "Oprah's Book Club" to Apple devices ranging from Apple TV to iPhone to your Mac.
The video on demand service costs € 4,99 per month relatively affordable after the seven-day free trial period ends. Apple TV Plus subscriptions also auto-renew, which means you won't be asked to cancel your subscription if you've thought about it. Fortunately, the subscription is a monthly service and can be canceled at any time.
For those who have purchased the basic subscription, you can cancel at any time after the most recent renewal date, but before the next, and still have access to everything Apple TV Plus has to offer for the rest of the cycle. current billing. If you are still in the trial period or have a discounted subscription, make sure to deactivate your subscription at least 24 hours before the end so that you don't pay.
If you're not serious about the content library or just wanted to take advantage of the free trial, you should know how to unsubscribe if necessary. Here's how to deactivate your Apple TV + subscription using different Apple devices.
How to disable Apple TV Plus on Apple TV
Open "Settings".
Click on "Users and Accounts".
Select your current account.
Click on "Subscriptions".
Click on "Apple TV +".
Click on "Cancel subscription". Please note that if you are on a free trial, when you cancel it, your access will immediately stop, even if you have some time left until the end of the billing cycle.
How to cancel Apple TV Plus subscription on Mac
Open the Apple TV + app.
Click on "Account" at the top.
Click on "View my account".
Scroll down to the 'Settings' submenu and click 'Manage' next to 'Subscriptions'.
Next to "Apple TV +" click "Edit".
Click on "Cancel subscription" to cancel it.
How to subscribe to Apple Fitness Plus and how it works
How to cancel Apple TV + subscription on iPhone
Open the Apple TV + app on your iPhone.
Tap the Account icon in the upper right corner of your iPhone screen.
Tap "Manage Subscriptions".
Tap the "Apple TV +" subscription item.
Tap Cancel, under the billing information.
Further Reading:
How to cancel Apple One subscription
How to cancel your Disney Plus membership
How to deactivate Apple Music subscription
How to cancel Google Play subscriptions
What is Apple One and how does it work?