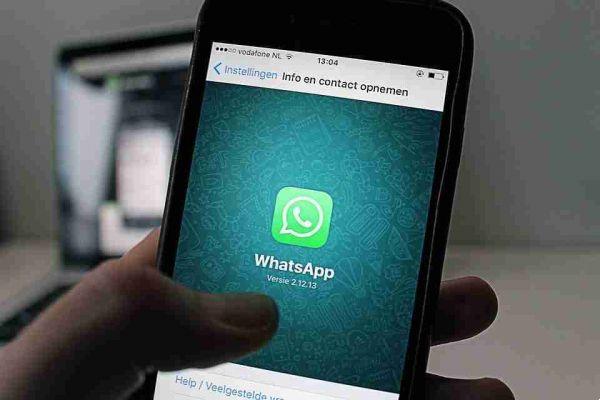 The importance of backing up WhatsApp conversations cannot be overstated. Fortunately, WhatsApp offers several backup options for different devices. You can backup WhatsApp data locally to your device storage or host app backup files on third-party cloud storage platforms.
This tutorial will walk you through different ways to backup WhatsApp chat history on iOS and Android devices.
How to Backup WhatsApp Data on Android
If you use WhatsApp on an Android phone, you can backup WhatsApp messages and media files to the phone's internal storage or to Google Drive.
Backup WhatsApp data to your device
WhatsApp has a local backup option which saves your conversation in the memory of your device. The backup process is quick, convenient, and no internet connection is required to back up or restore WhatsApp data. However, the main limitation is that it is a manual process. Also, local backup is not reliable.
Suppose you lose your phone, you also lose WhatsApp data. Local backup is ideal for restoring your data if you want to reinstall WhatsApp on your device. Or, if there is a problem with the WhatsApp app on your device.
Open WhatsApp, tap the icon of the three-point menu in the upper right corner and select Settings .
Toccata Chat in the Settings menu.
Select Backup chat and tap the button Back up.
The best and most reliable option is to backup WhatsApp data to the cloud. This way, you can create a schedule that automatically backs up WhatsApp data to your cloud storage account. Plus, you can easily transfer your WhatsApp data to a new phone or restore your data if your device is lost.
Backup WhatsApp data to Google Drive
You can back up your data to the cloud using cellular and Wi-Fi data, but WhatsApp highly recommends using a Wi-Fi connection. This is because WhatsApp backup files vary in size - large backup files could lead to excessive data costs.
Connect your phone to a cellular or Wi-Fi network, follow the steps below.
Open the Settings menu of WhatsApp, select Chat and touch Backup chat .
In the section of Google Drive settings , touch Backup to Google Drive and select an automatic backup schedule: Daily , Weekly o Monthly .
Select Only when I tap "Backup" if you don't want your WhatsApp data to be automatically uploaded to Google Drive. This means that you will have to manually backup WhatsApp data to Google Drive from the chat settings menu.
You will be asked to choose a Google account if you select a backup schedule. Choose an account from the list or select Add account to back up WhatsApp data to a Google account not already registered on your device.
Select an account and wait for WhatsApp to connect / authenticate your Google account.
Toccata Allow to grant WhatsApp access to your Google Drive backup account.
In the "Backup to" section, select whether you want to backup WhatsApp data via Wi-Fi only or both Wi-Fi and cellular. As mentioned above, it is best to back up your WhatsApp data over a Wi-Fi connection.
Attiva Include videos if you want WhatsApp to add videos (sent and received) to your backup data. If you choose to include videos, you'll see a preview of the estimated data size.
You shouldn't worry about the size of your WhatsApp backup if you are hosting data in Google Drive, except if you are using a limited cellular data plan. This is because the WhatsApp backup is no longer counted in the Google Drive storage quota.
It is important to note that WhatsApp backups in Google Drive have an expiration period of 1 year. Backup files that haven't been updated for over a year are automatically removed from Google Drive.
By default, WhatsApp will automatically back up your data to Google Drive at 2am every morning. The first cloud backup may take some time to complete, so make sure your phone is plugged into a power source.
You should see the upload progress in the chat backup menu and in your device's notification center.
Backup WhatsApp data on iPhone
Unlike Android, WhatsApp on iOS devices does not support local backup. There is no Google Drive support, so you can only backup WhatsApp data to iCloud. Connect your iPhone or iPad to a Wi-Fi network and follow the steps below to backup WhatsApp data.
Open WhatsApp, tap the icon Settings in the lower left corner and select Chat .
Select Backup chat .
Toccata Backup is not to start uploading WhatsApp chat data to iCloud.
You should now see the backup file size estimate and a progress bar in the backup settings menu. WhatsApp will upload your data to the iCloud account or Apple ID linked to your iPhone / iPad. You can continue to use WhatsApp while the upload is in progress.
Create a schedule if you prefer WhatsApp to automatically backup your data to iCloud. See passage n. 4 to know how to enable automatic backup in WhatsApp.
On the Chat Backup page, tap Automatic backup and select a preferred backup frequency: Daily, Weekly or Monthly.
Attiva Include videos if you want WhatsApp to add video files to the backup.
End-to-end encrypted backup of WhatsApp
WhatsApp backup encryption adds an extra layer of security and privacy to your data: messages, multimedia files, voice messages, etc. Enabling end-to-end backup encryption allows you to "lock" the backup with a 64-bit encryption key or password before uploading them to Google Drive or iCloud.
This means that no one, not even your backup service provider, can access the WhatsApp backup content. You will need to provide the password or encryption key when you want to restore the backup.
Follow the steps below to enable end-to-end encryption for WhatsApp backup (on Android and iOS).
Open WhatsApp, go to Settings > Chat > Backup chat > Backup end-to-end encrypted and touch Attiva .
Toccata Create password if you want to encrypt the backup with a password. Type a password in the text box and press NEXT per I will proceed.
Re-enter the password, tap NEXT and touch Crea on the next page to continue.
If you prefer to use an encryption key, select Instead, use a 64-digit encryption key on the backup encryption page.
Next, select Generate your 64-digit key .
WhatsApp will show your encryption key and ask you to save it somewhere. Take a screenshot or write the key in a private and safe place. Tap Continue to proceed.
Note: WhatsApp cannot help you recover the backup if you forget the password or lose the encryption key. So, make sure you keep your password and encryption key safe.
Toccata I saved my 64-digit key on the confirmation page and tap Crea to start the backup encryption process.
If you are using an iPhone or iPad, disable iCloud backup for WhatsApp after setting up end-to-end encryption for WhatsApp. This is because iCloud automatically generated backups are not protected by WhatsApp's end-to-end encryption.
Go up Settings , touch the your Apple ID name , select iCloud and deactivate WhatsApp .
Backup and restore WhatsApp data with ease
To restore a WhatsApp backup, your device must be connected to the same Google or iCloud account used to create the backup. Also, the device must be connected to the same WhatsApp account or phone number used when creating the backup.