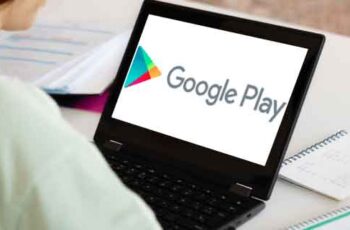 As a primary content hub, Google Play is a vital service providing all essential apps for every Android device. While there are alternative stores for Android, you'll likely have all the games and apps you need on Google Play, so you'll need to add or create a Google Play account.
This article will explain how you can create, add and manage one or more Google Play accounts on your Android devices.
How to create and add an account on Google Play?
Google Play is linked to your Google account, the one you use to sign in to Gmail, YouTube, and other Google services.
If you don't have a Google account, you'll need to set one up before setting up Google Play. Here's how to create a Google account:
Open the Google login page. You can reach the page in three ways: by using this link, by clicking on the icon at the top right of the Google search page or by searching online for "create a Google account".
Once you get to the account creation form, enter your first and last name. You will also need to create a username and password.
Press "Next."
Add a phone number that you can use to verify and secure your account. This step is optional but highly recommended to protect your data from unauthorized access.
You now have a Google account and can use it to set up Google Play. Follow these steps to add an account on Google Play:
Open your device settings, locate and tap "Account".
Tap "Add Account", then "Google".
You will receive instructions on how to proceed. The details of this step will depend on the make and model of your device, so be sure to follow each instruction precisely.
When asked to add an account, enter your Google credentials.
Your device will now be set up to use your Google account and you will be able to log into it the next time you open Google Play.
How to add a Google account on Android TV
If you have an Android TV, you can add a Google account on that device. Here's how to add an existing Google account on your TV:
On the remote, press the "Home" button.
Find Settings - This may be indicated by the name or the gear icon.
Depending on the TV, you will see an option called "Add Account", "Account and Login" or something similar. Select the account option.
You will be asked to enter your email and password. Once done, confirm the action.
Your account should now be active on the TV. If you've linked your Google account to your phone number, you may get a notification on your phone. This security feature will notify you each time a new device is used to log into your account.
Tap "Allow" in the message displayed on the phone to allow the TV to access the account.
Additional FAQs
How many accounts can you add to Google Play?
You have an unlimited number of Google accounts and the same goes for your Google Play accounts. However, you won't be able to use Google Play with multiple accounts at the same time. Instead, you'll need to log into a single account and install any games or apps that use it.
If you want to switch accounts in Google Play, follow these steps:
In Google Play, locate the icon with your initials or profile picture. It should be in the top right corner, in the search box.
Tapping your profile icon will display a list of all accounts you are currently logged into on your device. The one you are currently using will be on top and the others will be below the line.
Tap one of the other accounts and Google Play will switch to it.
How to create another Google account?
There is no limit to the number of Google accounts you can have, and creating additional accounts is relatively simple. You can do this directly from the Google home page using the following method:
On the home page (the one with the Google logo and the search bar), press the icon at the top right with your initials or profile picture.
You will see a pop-up containing your active and other accounts. There will be an "Add another account" option below - tap or click on it.
The browser will now take you to the login page. At the bottom of the login box, go to "Create Account", then to "For me".
In the account creation form, enter your name, new username and password.
Once you have completed the form, click or tap "Next".
That's it - you now have a new Google account.
How to automatically delete Google account after your death
How to block third-party apps from accessing your Google account
How to bypass Google account verification on Android devices
How to create a Google account on your Android device
Take advantage of the largest app store
Google Play lets you browse and download thousands of games and apps, and adding new accounts can help you better organize how you use apps.
Do you want to install a game on your personal account but keep your business account free from such apps? Setting up additional accounts will make this possible.
How many Google Play accounts do you have? How do you use the different accounts? Share your thoughts in the comments section below.
Further Reading:
How to add a device to Google Play
How to create PS4 and PS5 accounts and add multiple users
How to add, remove and delete Samsung account from your Android phone
How to create an Amazon wish list
How to create a Google account on your Android device