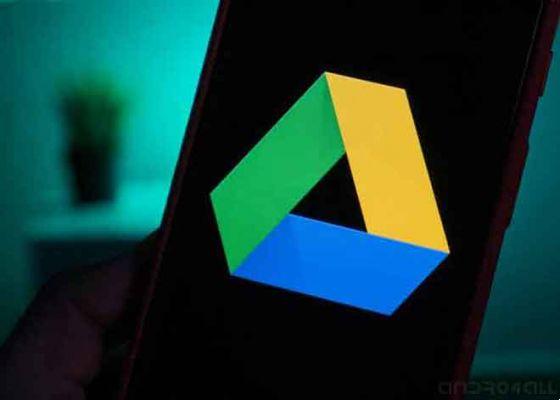 Google Drive how it works, how to upload files, download them, how to increase the space on Google Drive and much more tips and functions. Learn to use Google Drive like a pro - this is what you need to know to get the most out of Google's cloud platform.
Google Drive Cloud has become essential for anyone who wants archive your data and files on the Internet and access it from anywhere. Google Drive it is already one of the most used platforms and everything indicates that it will continue to grow.
If you haven't given Google Drive a chance yet, we'll explain in this guide everything you need to know about Google Drive. From how Google Drive works, to the process of creating an account for to come in, until you know how to use it and upload and download your files.
What is Google Drive, how does it work?
What is Google Drive for? It is, in general, a cloud file storage service. Every Google user has a account which you can use to store your files, which will then be accessible via any device with an Internet connection.
Like other cloud storage platforms, works as follows: when you enter the service, you have 15GB of free storage that you can use with any type of file. All documents and data are stored on the server web di Google Drive and will remain protected through the your Google account password.
In addition to allowing you to save files, Google Drive also offers other functions such assending files to other people, modifying them without leaving the platform or using it as photo gallery thanks to its integration with Google Photos.
One of the great benefits of Google Drive is the ability to collaborate in real time with other people while editing files. This feature makes the platform very useful in the workplace or education.
How is Google Drive used? How do you log in?
Getting started with Google Drive is extremely simple, and what's more, free. Anyone who has a Google account automatically has it available Google Drive. To use it is only necessary log into GDrive.
It can be done either from the official Google Drive website, or by using one of the mobile applications, available on iOS and Android.
Install Google Drive:
Download Spanish Google Drive for Android
Download Spanish Google Drive for iOS
Google Drive per PC
Once the Google Drive login procedure is complete, you can start uploading files, folders or documents of any type to your drive, up to the 15 GB offered by the platform totally free, later we will see how to get more Google Drive space.
How to upload files and save them on Google Drive
If you already have your account, it's time to upload your first files to save them in the Google cloud.
You can do this from any device. On your computer, open simply Google Drive in your browser and drag and drop the files you want to upload from your computer to the browser window.
On the mobile, however, the saving files it's something different. These are the steps you need to follow to do this:
Open the app on your mobile device
Go to the folder where you want to save the file you intend to upload.
Tap the "+" icon located in the lower right corner of the screen and choose the "Upload" option.
On the file selection screen, find and choose the document you want to upload.
That's all. At the end of the upload process, the selected files will have been saved and you can access it from anywhere, as long as you have an Internet connection.
How to create Google Drive folders
Creating folders it is one of the best ways to have unity perfectly organized and clean. On your computer, creating folders is as simple as select the "Create new folder" option by clicking il right mouse button on an empty space.
On mobile, to create a folder you just have to follow a few simple steps:
Open the app on your mobile device
Go to the folder where you want to save the file you intend to upload.
Tap the "+" icon located in the lower right corner of the screen and choose the "Create folder" option.
Name your folder.
Now you can upload files to that folder, move documents from other folders within or even turn them into a shared folder.
How to share or send files with other Google Drive users
Like the vast majority of cloud storage platforms, Google Drive allows you to share folders and files with other people. To do this, you have to get a link that you will need to send later, so that people with that link can enter to see the files, or even download them.
To do that, these are the steps you need to follow:
Open the app on your mobile device
Find the folder you want to share or the file you want to send.
Open the file or folder options menu via the three dots icon located in the lower right corner.
Choose the "Share via link" option.
Open the same menu again and now tap on the "Copy Link" option.
You can now send the link to other people via applications such as WhatsApp, so they can access the folder or file you shared.
Aside from that, there is a way even easier to share a file or folder. To do this, open the options menu and tap "Share". In the end, enter the email address of the person you wish to invite and will automatically have access to the document you shared.
How to create and edit Google Docs in Drive
Google Drive is a very versatile cloud tool, mainly due to the fact that integrates Google's office automation apps. Thanks to them it is possible create or modify documents without leaving the application, at any time and from any device. This is what you have to do if you wish create a Google doc via Drive :
Open the app on your mobile device
Go to the folder where you want to create the file.
Tap the "+" icon in the lower right corner of the screen.
On the bottom line, choose the type of file you want to create: Google Doc, Google Spreadsheet or Google Slideshow.
Once created, you can start modify it without exiting the application. All changes will be automatically saved in Drive so you can continue working exactly where you left off, no matter what device you're using.
How to download and delete archived Google Drive files
You have already learned a upload files, share them and create new ones. But what about the downloads? Obviously, also allows you to download saved files to store them locally and then have a copy of them on a physical device.
download a file, follow these steps:
Open the app or web version.
Go to the folder where the file you want to download is located.
Open the file options menu from the three-dot icon and choose the "Download" option.
The file download will begin and, once finished, the downloaded document will be available in the internal memory of your mobile phone or computer.
Also, if after having downloaded the file do you want remove it from Google Play to save space, you just have to go back to the folder where the file is located, select it - with a long press on it on your mobile or with a right click on your computer and select the option Remove.
The fact of remove files from Google Drive it does not eliminate them completely, but rather sends them into the basket in case you need to recover them in the future. However, at any time you can empty the recycle bin to permanently delete deleted files.
How to expand storage and price list
Google Drive is one of the services that are part of the Google One subscription, and although it is possible use the platform totally free of charge and enjoy the 15 GB that Google offers to all its users, the Google Drive space may be also expanded a via one of its payment methods.
Il Google Drive price ranges from € 1,99 per month or € 19,99 per year, up to 299,99 per month in the more expensive version. Next, we leave you a table with all Google Drive prices and the benefits offered by each of the plans.
Piano
15 GB plan
100 GB plan
200 GB plan
2 TB floor
20 TB floor
30 TB floor
Price
Free
€ 1,99 / month

€ 19,99 / year

€ 2,99 / month

€ 29,99 / year

€ 9,99 / month

€ 99,99 / year

€ 199,99 / month
€ 299,99 / month
Google Drive space
15 GB
100 GB
200 GB
2 TB
20 TB
30 TB
Expert help
No
Yup
Yup
Yup
Yup
Yup
Benefits for subscribers
No
Yup
Yup
Yup
Yup
Yup
sign in to one of the Google Drive plans, you just have to go to the Google One page, log in with your Google account and select the plan whose price best suits your needs. When you are done, you can enjoy more space on your Google Drive.
Also read: Google Drive Backup, how to do it
Further Reading:
How to set up iCloud Drive on iPhone
How to secure Google Drive on iPhone and iPad with Face ID or Touch ID
Suonerie Samsung Galaxy S20 [HQ Sound]
Where is the recycle bin on Android?
How to fix "Google Drive access denied" error