Last night we attended The Game Awards 2022, with the gala evening showing us a whole series of new videogame announcements that were nothing short of bombastic. Among these there was also room for an important update of one of the most recent PlayStation exclusives. Let's talk about Horizon Forbidden West DLC called Burning Shores, who presented himself with a fantastic trailer that made our eyes shine.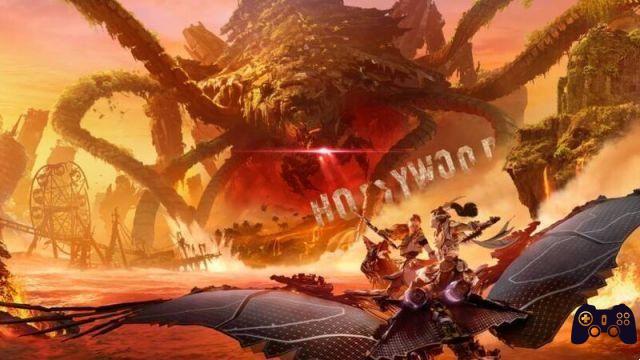 Only a few hours after the announcement of the Horizon Forbidden West DLC (you can buy it on Amazon), Guerrilla Games has unveiled some of the first official details on this important update full of new content to be discovered. Thanks to the first fantastic announcement trailer we discover that the setting of Burning Shores will lead us to explore a car-ravaged Los Angeles, but according to the new details it seems that this DLC will mark a major change from the base game.
According to a new post published on the official website of Guerrilla Games, we find out that the DLC Burning Shores will be released exclusively on PlayStation 5. This, of course, means that only those who have played the title on the current generation Sony console will be able to continue Aloy's adventure in the Forbidden West. This decision was taken by the Dutch team to allow them to go further qualitatively and offer an even better experience than what was proposed with Forbidden West.
An unexpected choice for a game that is released simultaneously on both PlayStation 5 and PlayStation 4; but as underlined by the development team itself, the commitment is to "realize a great vision both from a technical and creative point of view. We've made the difficult decision to focus all our efforts on delivering an incredible experience exclusively for PS5."
Before saying goodbye, we advise you to also visit our YouTube channel, where you can find videos dedicated to the gaming world at 360 degrees.