Having started out as a service game, MultiVersus is full of in-game events. Obviously, certain anniversaries are also celebrated within the title, such as Halloween, for example. There's just one small problem: the free-to-play nature of the fighting game may have been completely turned upside down.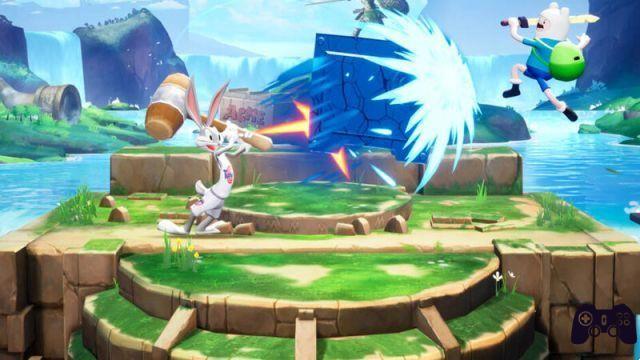 Let's go in order: the MultiVersus Halloween event it will take place from 15 October to 15 November 2022. A month, where players will be able to earn candies by playing single-player matches, which then double if you play Team and Free-for-All matches. Earned candy can be spent in a shop, where there are two new skins: a mummy costume for Reindog and a Calico Cake for Jake, as well as an emote and profile icon. In order to obtain all the objects, however, several candies are needed and according to a calculation by VGC it is practically impossible to unlock all the objects without paying.
According to calculations, in fact, they would be useful in fact, 783 victories in a row to unlock any element available on the temporary shop. In case someone decides to buy a skin, the number would decrease, but there would still be a decidedly high minimum of games, equal to about 392 wins in a row. The easiest way to earn candies is to buy skins. Not exactly a cheap way to play, especially considering that we are talking about a free-to-play.
MultiVersus debuted on July 19, 2022. The game is currently available for PS4, PS5, Xbox One, Xbox Series S, Xbox Series X e PC. The title can be played for free by downloading it to the console or via Steam, but additional packages are also available, which allow you to have new skins and characters right away. The price of the various packages varies according to the options available and you can read all the details by visiting this address. Keep following Tom's Hardware for all the news and upcoming announcements from the world of video games.