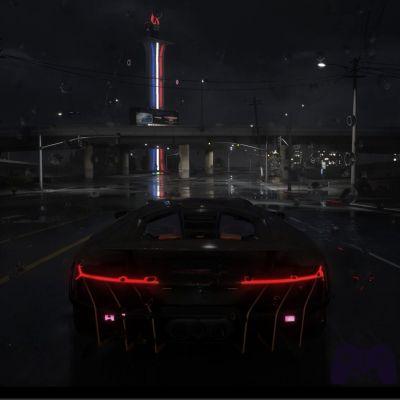 ---
On yesterday's day Rockstar Games announced that the versions PS5 e Xbox Series X, of GTA 5, they will receive a major graphics update, in which the will finally be added ray tracing to fidelity mode, so as to further increase the realism of the individual in-game experiences.
Such an announcement should not in any way surprise in light of the support that the company has continued to give to GTA 5 over the years, both through the various subsequent and continuous publications, and with the improvements, additions and corrections of the case. Everything was announced through a long post in the Rockstargames.com Newswire, explaining in detail all the changes currently in place with the title, with the various additions of the moment.
The post/article therefore specifies the addition of "ray-tracing, the rendering of reflections in real time on many surfaces", which can be activated via the Loyalty mode. Such an implementation is sure to have a gigantic impact on the overall GTA 5 experience, once again demonstrating Rockstar Games' commitment to transforming and adapting the longest-running chapter this saga has ever seen.
Adding to this general care, of course, we find a community of players who have never stopped loving this video game, supporting it in every possible way. Over the years we have witnessed many group and private initiatives to pay homage to GTA 5, like all the incredible mods that have totally transformed and reinterpreted a job that still manages to entertain perfectly today, for example. Or the myriad of private and public events in which the community has always actively managed and participated.
The fact of being able to further increase the realism in the fidelity mode, which in itself already runs using a native 4K resolution at 30 FPS, will make the historical fans of the title even happier.
Before saying goodbye, we advise you to visit our YouTube channel, where you can find videos dedicated to the gaming world at 360 degrees.