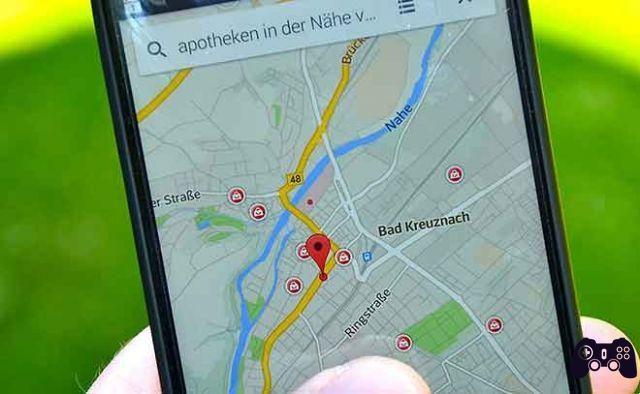 Google Maps is very useful, I would even say essential for most Android users but it often doesn't work. Unfortunately, the errors presented by the service are also many. To avoid losing your connection to the service when you need it most, check out our Google Maps troubleshooting guide.
Today we will go through the list with the most common problems and their solutions for when Google Maps is not working, from errors in the mobile application to other problems that you can find in maps in the web version or on web pages that include a map.
Google Maps not working, all problems
In addition to listing the problems, we will try to explain the possible causes and what you can do to fix them, with all the steps necessary for you to be able to use Google maps again.
Google Maps won't open or respond
Other Google Maps errors can be more general, like the warning that Google Maps does not speak. This is not very common, but it can happen if the mobile phone or internet connection is a bit slow, the mobile overheats or due to some temporary error in the application.
In most cases, if you touch wait and wait a couple of seconds, Google Maps should breathe and work again, although it may be an error, for which you can choose other solutions such as closing the app, reinstalling it or restarting your mobile. This is all you can do:
Tap Wait and wait to see if Google Maps comes back on its own
Otherwise, press Close app
Reopen Google Maps
If it still doesn't work, restart your mobile
If the mobile is too hot, let it sit for a while
On Android, if it still doesn't work, clear the cache and clear the Google Maps data
If it still doesn't work, uninstall Google Maps and reinstall it
Why Google Maps does not speak
I know this sounds obvious, but I can't tell you how many times I've mute my phone without realizing it. Then, tap the volume button or go to settings and make sure the ringtone is on.
If you still can't hear any voices from Google Maps, clearing the app cache might be a solution. Go to Settings> Applications or Application manager (depending on your phone)> locate Google Maps in Application manager (if you can't find it, choose Show all apps or Show additional system services settings)> tap Google Maps and choose Storage> tap Clear cache.
Google Maps Navigator is not working
Another generic error that can happen to your Google Maps application is that it suddenly closes, with or without an error message informing you. In most cases, this will happen due to a specific error in Google Maps, something that is not normal.
To fix this, you will sometimes have to wait for Google launch a new version of the application which fixes the error and updates it via Google Play, although it never hurts to try it first:
Restart your mobile.
On Android, if it still doesn't work, clear the cache and clear the Google Maps data.
If it still doesn't work, uninstall Google Maps and reinstall it.
You can try installing an older version of Google Maps.
Google Maps can't find my location
A relatively common Google Maps mistake is that the icon to go to your location appears in red and with a "?" in the middle . This means that Google Maps does not find GPS and
he cannot access your location, probably because you denied him permission.
The way to fix it is simple, you have to grant permission to access the location on Google Maps. Google Maps will ask your permission again if you press the button, unless you have previously chosen "Don't ask again". In this case, you will have to do it manually. Do this to fix it:
Press the button to request the location authorization again
Authorize Google Maps to access the location
If the permissions window doesn't appear, go to Android Settings
Access the Applications section
Tap on Google Maps
Tap Permissions
Tap Location
Enable location authorization
It appears that Google Maps is offline
Some error messages are more descriptive than others. When Google Maps shows you the message It appears that you are offline, it actually means exactly what it says: that the internet connection isn't working.
Google Maps can work to some extent without an internet connection, but you won't be able to look up details of places, routes or search. If you try, the message will appear.
The way to solve this problem is simple: reconnect to the Internet. Make sure you don't have mobile airplane mode turned on and that you have an internet connection through the Wi-Fi network or using mobile data. In summary, this is the process:
Disable Airplane Mode if it is on
Turn on Wi-Fi and connect to a network if possible
If you don't have Wi-Fi, turn on mobile data
No Google Maps results
Another fairly descriptive mistake is what it tells you that there are no results in Google Maps and that will be shown to you after trying to do a search. Google Maps is flexible enough when it comes to automatically looking for and fixing minor grammatical errors, but sometimes it won't be able to find something similar, thus showing you the previous message.
There is little you can do about it except check that you have spelled the name correctly or add more information about it. For example, if you are looking for something in another country, it is a good idea to add the name at the end.
Make sure you spelled the name correctly
Write the name of the place in the same language as you have Google Maps
Eliminate extra words in the search to make it more general
Add the name of the province or city where the place is located
Your addresses and favorites have disappeared from Google Maps
If you open Google Maps and find that none of your saved places appear on the map, the reason is quite easy to solve. You are probably not logged in to your Google account, you are using Google Maps incognito mode or another account.
The solution depends on what the case is. If you are using the incognito mode, you will have to exit it. If you are using another account, you will need to switch to yours and if you are not logged in to any account, you will need to log in.
If you use Google Maps in incognito mode, disable it
Make sure you have started your Google session
If you use multiple Google accounts on your mobile, make sure Google Maps is using yours (your photo appears in the search bar)
Further Reading:
How to know your current position on Google Maps
How to set or change your address on Google Maps
Google Maps is already testing incognito mode on Android
How to find the nearest gas station to your location with Google Maps
14 solutions for when Google Maps only works over WiFi on Android and iPhone