Now that God of War Ragnarok is finally out, fans of the acclaimed PlayStation franchise can discover what awaits them beyond the Norse Fimbulwinter. After all the enthusiastic reviews from critics, even the players are praising the new work of Santa Monica Studio, a development team who, now that this new chapter in the adventures of Kratos and his companions has closed, will be able to devote himself to something else. Cory Barlog himself has been teasing fans about the studio's upcoming projects, but recently it was eri williams, director of Ragnarok, to reveal one of his secret dreams.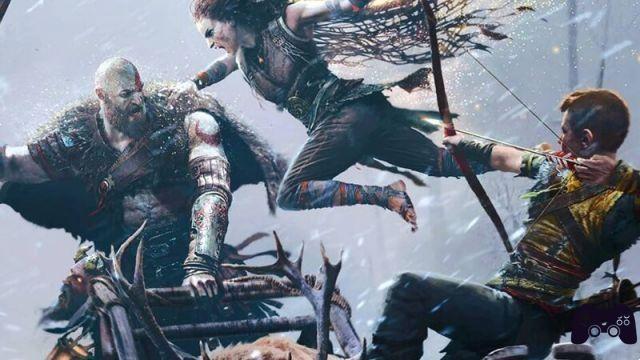 Many influential personalities of Santa Monica Studio were the protagonists of various interviews in this period, and Eric Williams himself exchanged a few words with the Kinda Funny Games editorial staff. During the interview there was obviously talk of God of War Ragnarok (you can buy it on Amazon) and its development, but at a certain point the conversation turned to what are currently the dream projects that Williams would love to work on in the future.
God of War Ragnarok game director said he doesn't yet know what he'll be working on now that the new God of War is out, but would love to be able to make a new Castlevania game. In all of this Williams underlined that if ever there were to be a strong demand from the gaming public, maybe in the future something could even move, and the director is not entirely wrong given what happened recently with Crystal Dynamics' statements on a possible return of Legacy of Kain.
We all know very well how Konami has been treating its IPs lately, but the latest substantial news relating to the Silent Hill franchise (we talked about it in this live broadcast) bode well for the lovers of this company on a more massive return with new chapters of their own series. In all of this Castlevania continues to be a beloved brand, and that many hope to be able to embrace again soon as is happening with Konami's series of survival horror games.