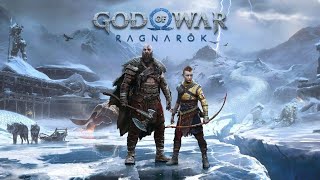 In styling its ranking of the best video games of 2022, Time Magazine, inserted God of war ragnarok al first place above other works of the same note. This new result only confirms its value and appreciation, not only from the point of view of the general public, but also from industry professionals, reminding you that it marked the best launch ever in the history of the first sony party.
Not being aware of the criteria behind this new ranking, we assume that it is based on the tastes and experience of Time Magazine's editorial team. However, the fame of this American magazine shouldn't be underestimated, nor should the choice of placing it God of war ragnarok above titles of the caliber of: Elden Ring, The Last of Us Part, Sifu, Resident Evil Village: Shadows of Rose and others.
God of War: Ragnarok
Horizon: Forbidden West
The Quarry
Elden Ring
Stray
The Last of Us Part 1
Sifu
Resident Evil Village: Shadows of Rose
LEGO Star Wars: The Skywalker Saga
Teenage Mutant Ninja Turtles: Shredder's Revenge
As you can also see yourself, one of the main peculiarities of this ranking at the top of which we find God of war ragnarok lies in his merging titles of various kinds, also taken from different historical moments. Thus we find the first chapter of The Last of Us in its sixth position, not taking its sequel into consideration at all, with the inclusion of TMNT, far from the level of all the rest. A curious detail is also the choice to insert a DLC in the sixth position, Resident Evil Village: Shadows of Rose, which despite being an element of value does not equate to a complete game.
As also written in the second paragraph, we do not know at all the criteria that the editors of Time Magazine have used, constructing a rather inclusive and varied ranking as a whole, however taking care to highlight the value of God of war ragnarok above all the rest.