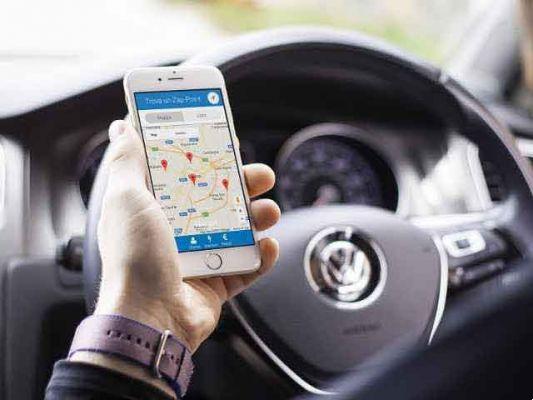 The world of cars is now increasingly connected to that of smartphones. The brand new car models on the market, among the various innovations available, confirm this: from Audi S3, with its Android connection integrations (and Apple), up toapp "Safer Car".
Not to mention the increasing versatility of other applications, from those for betting lovers (from Formula 1 to simulated ones, present in the main bookmakers) to those looking for a soul mate, perhaps recognizable by owning an EV car. .
A panorama, as will be seen, in clear expansion, for increasingly technological cars.
Smartphones and cars, an increasingly indissoluble combination
As mentioned, the link between cars and mobile devices is getting stronger, with important experiments by the main car manufacturers. In fact, there was talk of the new model of Audi S3, the sporty compact equipped, among other technological additions, with a 10,1 inch touch screen for navigation, but also an interface capable of connecting to Android Auto (as well as Apple CarPlay).
But it does not end there, because innovation and safety often go hand in hand in the automotive field: the NHTS SaferCar App (in full "National Highway Traffic Safety Administration") now has a brand new model, also available for Android, which, by entering the vehicle's VIN code, will check the goods connected to it, complete with immediate recall to theuser who owns a real "virtual garage".
The marriage between apps and cars? Even just for simple spectators
Of course, it is not necessary to own a car to realize how the world of motors and that of mobile technology are increasingly closely connected. This is demonstrated by the number of apps that have flourished in this integration sector in recent years.
Starting with those for listening to music or enjoying audio content while driving or while experiencing the road as a passenger, as confirmed, among others, by apps compatible with this function via Android Auto, such as "Amazon Music", "Google Play Musica", "Google Podcasts" e "Audibile" - which guarantees fans to listen to audio books -.
Still on the theme of entertainment there is no shortage of applications for simple lovers of car racing in connection with betting, perhaps on important competitions such as those of Formula 1.
In this case, among the best betting sites that offer - in addition to updated odds and rich schedules - also the option of live updating of the results via the app, there are, among others, Sisal, SNAI, Eurobet and bwin.
A chance, for car betting enthusiasts, to follow the results of the races and the latest predictions step by step, with all the versatility that a desktop version cannot guarantee.
And, again in the entertainment sector, lovers of motors in videogame format will certainly not be disappointed by the evolution of the sector, as demonstrated by the releases of themed video games or the additions to the world of cars, such as that of Fortnite, with its brand new cars, including the very fast "Whiplash", inspired by Lamborghini.
Prestigious collaborations have also arisen in the eSport field, like the one between eSport Fordzilla and Ford, from which it was born a virtual racing car, recently presented at Gamescom 2020 and that will certainly be talked about.
But it doesn't stop there. "Galeotta was the car" could finally be said thinking of the "Tesla Dating" project, a very special app for singles supported by Canadian entrepreneur Ajitpal Grewal and dedicated to meetings on the Net, but always on one condition: that of owning, strictly, an EV car, ecological and zero emissions.
Further Reading:
Volkswagen ID.4: here is the first 100% electric SUV from the German manufacturer
This is the best-selling Samsung phone in Spain
The best Bluetooth speakers for your car
Latest generation smartphones: how our lives are changing
How to connect the phone to the car stereo - iPhone and Android