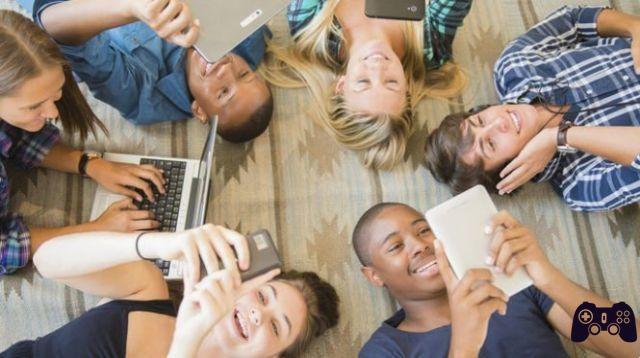 Fifty years ago, a parent would have been shocked if a stranger approached their daughter in a park. Today "thanks" to the internet we can get to see a couple of hundred weird guys at one time on the internet. Of course, kids need the internet, so we can't just take them away - you need to know how to protect children from the Internet.
Privacy, so you protect your computer >>
That's why I decided to write you these 5 very useful tips. Parents and guardians are the first lines of defense between the dangers of the web and children. In general, children do not look for dangerous pages, yet they tend to appear very often (unfortunately alone). Also, the net is full of people who want to find unprotected children. To avoid any problem, even the smallest one, it's easier protect your children on the Internet by following these tips.
1. It is essential talk to children, have a dialogue with them in which they can express their concerns and we can consequently help them resolve them. This way, you can discover the signs of a problem before it becomes a serious case.
How to block adult sites on Android, iPhone and PC >>
2. We must to teach children (and ourselves) that we are responsible for what we watch / download from the Internet and that, once published, it is almost impossible to make it disappear completely. "Photography or commentary may be fun at the time of publication, but it could be a serious problem in the future," says Josep Albors of ESET.
3. Taking care of our online privacy is essential. We must be very careful what minors post, as seemingly harmless data such as our home address or our phone number can be used against us.
The best parental control apps >>
4. Internet facilitates anonymity, we cannot know with absolute certainty who is on the other side. For this reason, we must be very careful with messages from strangers trying to contact them using a social network, messaging service or email.
5. Although the most effective way to protect our children on the Internet is education that we parents have to give them, it never hurts to have a little extra help. Security solutions for home computers and Android devices include parental control tools that help prevent minors from accessing harmful content on the Internet or downloading infected applications.
3 applications to protect children on the Internet >>
A good parental control application can be very useful for parents protect your children from the dangers of the Internet and make responsible use of technology.
Further Reading:
How to set up parental controls on Android and protect your family
7 best free parental control apps to keep your kids safe
How to password protect a zip file and folder
What is Google SafeSearch and how does it protect children online?
How to protect your privacy on iPhone