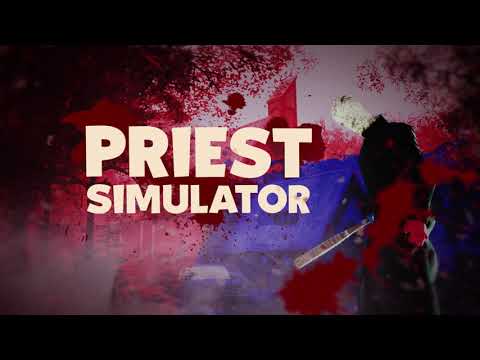 In the world of video games, we are used to seeing completely crazy and different experiences. In the category of simulations, then, very often the development teams are used to experimenting as much as possible: we have seen realistic and faithful simulations such as Microsoft Flight Simulator (which you can buy on Amazon in the Xbox version) and others that are decidedly more relaxing, for example PowerWash Simulator. However, that of Priest Simulator does not belong to either of the two categories, but rather to a real experiment, which could upset you, especially if you are believers and practitioners of the Catholic Church.
We warn you immediately: Priest Simulator is not a simulator, or rather, it is not in the most trivial form. In fact, in the home game Ultimate Games SA, players don't have to follow theology courses and seminars with the intention of becoming a Father and celebrating religious functions, no. The Polish development team defines the game as a real "action mockumentary", or a fake documentary. The Priest that players play as is actually a vampire, who has to go back to hell and will try to modernize the church and fight hordes of enemies by even crafting his own weapons. In short, there is a big difference between a real simulator and this new game that you can buy on Steam.
Clearly those who buy Priest Simulator don't do it to find themselves in front of a complete game, on the contrary. The title is currently in Early Access and features a decidedly approximate and unprofessional English dubbing. The graphics definitely lag behind other games, but what induces us to spend money is precisely this kind of experience, crazy and particular. You can take a look at the trailer just below.
Priest Simulator can be purchased on Steam, but don't expect a console port. What is inside the product is only a taste of what will become the full game. But maybe, for the first time, we would not like updates: on the other hand, such an experience will make it even more in this state.