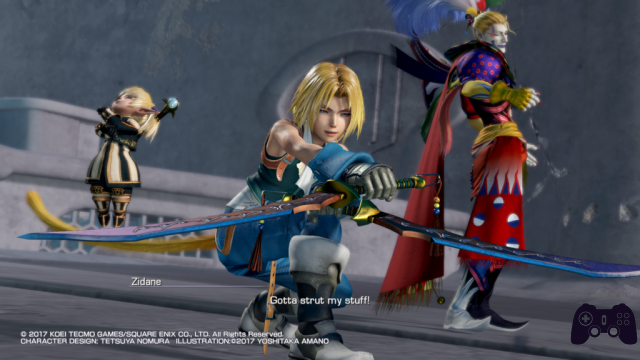 Over the past week, we've had a chance to try Dissidia Final Fantasy NT, available in open beta on PlayStation 4 in Europe and North America.
During these days, taking advantage of this opportunity, we have more or less managed to get an idea of ​​what we will find in our hands next week with the final version. Without getting further lost in chatter, let's see together in this preview what were our first impressions.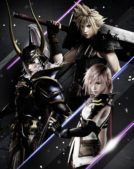 To learn more:
Dissidia Final Fantasy NT: Interview with producer Ichiro Hazama
Once again light against darkness
During the open beta it was possible to witness what in the final line should be the prologue of Dissidia Final Fantasy NT. We find ourselves years after the events of the two chapters of the fighting game saga that saw the light on PSP, with a new conflict between the gods of protection and destruction. These are respectively Materia and Spiritus and they constitute the reincarnations of the spirit and will of Cosmos and Chaos. Once again, therefore, the forces of good will collide with the forces of evil, with new and old characters from the entire universe of Final Fantasy, chapter XV included.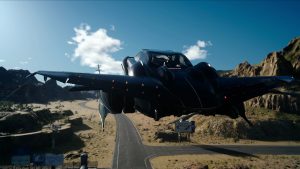 To learn more:
Final Fantasy XV
Based on the information and explanations provided in-game, the story mode proceeds with cutscenes and occasional mandatory fights. These must be previously unlocked with points obtainable through the other modes present. As you advance with the narrative, new invocations will be unlocked that can be used in battle and which we will talk about in more detail shortly.
Never change a winning team?
the gameplay of Dissidia Final Fantasy NT does not change from the portable versions
.
Although with the appropriate modifications, the gameplay of Dissidia Final Fantasy NT does not change what were the basic elements of this spinoff saga. Audacity attacks remain, used to gain consumable attack power through VP attacks. As blows of the first type are delivered, the opponent's offensive capacity is weakened by strengthening one's own; if the appropriate numerical indicator reaches 0, the character will suffer a collapse guaranteeing a small bonus to the attacker. The points thus obtained can be entirely consumable to hit the opponent's HP which, once reset, will lead to the character's death. Contrary to the past, the fights here are developed in 3 vs 3 fights, with a bar of as many elements divided for each team. Whenever a warrior dies, he comes back to life by consuming one of the segments of the respective team which, once finished, will lead to the final defeat.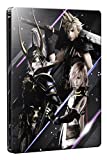 Final Fantasy Dissidia NT - Limited - PlayStation 4
On amazon: 56,98 € buy
In addition to those just mentioned, there are numerous other counters that will need to be kept under control by the player. Shared among the whole team, eg, there is the invocation bar which, once filled, will allow you to recall the selected summon before the start of the fight. Precisely the latter guarantees specific bonuses prior to its appearance on the field that improve immediately after, without considering the devastating attacks that will cancel the audacity of the targets hit.
Then there is to take into account the stamina, an indicator that will regulate our ability to dodge and launch quickly towards the selected target and which will recharge entirely with a very short walk. Last but not least, there are EX attacks, that have undergone a substantial change compared to the previous chapters. Each warrior will have three available, one characteristic of the character (for example Squall will use Assimila and Junction to steal audacity and slightly enhance himself) and two other generic ones. Each will have their own cooldown to respect before they can be used in combat.
And where is the hero progression?
Also in this new chapter there is no lack of elements related to the progression of heroes and villains available. In the beta it was possible to raise the characters made available up to level 3, which were able to unlock new EX and PV attacks. For each warriorIn fact, it was possible to customize these last two and the pre-built sentences for the online mode. While the option to edit outfits was present, although we weren't able to find any new ones, there was no rumor that it will be possible to change the Boldness bindings. In the review, however, we will have the opportunity to tell you more about this aspect of Dissidia Final Fantasy NT.
Level isn't the only indicator of a particular character's progression.
In fact, each will have two ranks related to online and offline modes which will improve by obtaining victories upon victories. Playing in single player we had two different types of challenges available. Fighting six times in a row, with progressively more challenging opponents, we could face or classic 3 vs 3 fights or participate in core hunt, in which each team must defend what we can metaphorically consider its "base", which becomes vulnerable if there is no one to defend it. The team that first destroys the opponent's core wins, but pay attention to the present timer. If it expires, even in the case of an advantage, you will suffer a defeat by interrupting any consecutive victories. Except for the "you're in a row" issue, the same options were also available in multiplayer. At the moment, using a connection that is not the best (we are talking about an average 20mega), Dissidia Final Fantasy NT was definitely unplayable with tremendously annoying slowdowns. With values ​​close to the nominal ones of a normal ADSL (20/7 mb per second), however, only input lag problems arose. Again, only the final version of Dissidia Final Fantasy NT will be able to dispel any doubts about the real demand for network resources.
Comment A few days after the official release, this open beta of Dissidia Final Fantasy NT was an excellent opportunity to test our own expectations firsthand. Obviously the product was not complete with more than visible sections already blocked in the user interface, but in general we were able to get a fairly precise idea of ​​the product that only next week we will be able to confirm or deny. We do not expect the fighting game of the century, also because no Dissidia has ever claimed to be. Despite this, we would have expected a little more complexity than the PSP chapters, which at present has not been there except for the 3 vs 3 fights. Ultimately, we hope to see all the strong points in Dissidia Final Fantasy NT. that we found in this beta with a few more pleasant surprises (and with a few less regrets). Pros and cons
✓
You can beat Noctis
✓
Graphically superb
✓
Convincing offline mode ...
x
... but we expect something more
x
Online too greedy for resources?