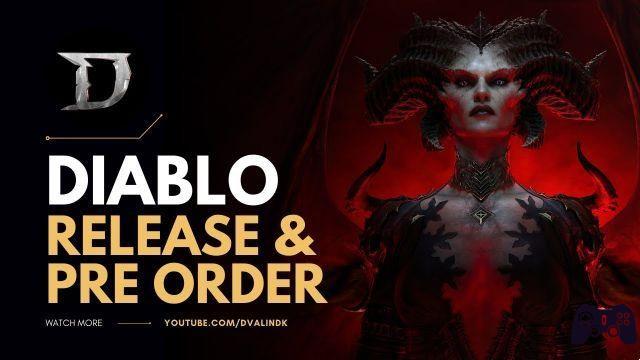 Even without a release date, anticipation for Diablo 4 is skyrocketing among fans. We know that the game is scheduled for 2023 (and perhaps will be launched after Microsoft's acquisition of Activision Blizzard) and that some closed betas have already been held over the last few weeks, especially intended for relatives and friends of Blizzard. According to what emerged online, however, a possible open beta could be announced soon.
At the moment we are still in the field of rumors and speculations, but we already know that in Blizzard's plans there is a desire to let as many people as possible try the game. To do this, Diablo 4 must necessarily enter an open beta phase and according to some sources collected by Tom Henderson the trial version for everyone could be announced on December 9, 2022. during this year's The Game Awards. It wouldn't be new: several publishers and software houses choose the TGA stage for announcements of this kind.
Based on these rumors (powered by Jez Corden, a Windows Central journalist who has always been very close to the Microsoft environment), most likely a possible open beta of the new Blizzard game could take place in February 2023, complete with early access for all those who book the game. On the release date, however, no one speaks: historically the games of the franchise are launched in a fairly quiet period and a possible arrival in stores by the summer of next year cannot be ruled out.
The big announcements are early access to open beta with pre-orders. Also, collector's edition which has some kind of… candle? Not sure 100% what that is.
I wrote April 2023 for launch but now I think that mighta been a runway/target launch window, with an 8 week variance.
— Jez (@JezCorden) December 2, 2022
Less than a week away from The Game Awards 2022 and so there's really very little time before we find out if it really is a possible open beta of Diablo 4 will be announced. Will you be able to resist a little longer or not? Keep following Game Division for all the news and upcoming announcements from the world of video games.
For insights, specials and reviews, we invite you to subscribe to our YouTube channel.