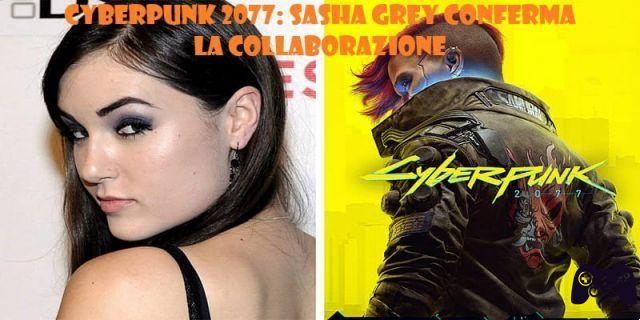 Now that cyberpunk 2077 is back on everyone's lips, we begin to talk about new projects dedicated to it, with a new DLC incoming who confirmed the return of Keanu Reeves and the addition of a new exception entry, that of Sasha Grey. Phantom Liberty, this is the name of the new DLC that will further expand the experience of cyberpunk 2077, will include within it a new character, a DJ named Ash, interpreted by the aforementioned video game streamer, ready to keep you company in the succession of your adventures and gameplay events.
Hi, I'm ASH https://t.co/fn1pblenVY
— Sasha Grey (@SashaGrey) October 15, 2022
Everything was made official by a tweet directly on the official CD Projekt RED profile of October 14, in which it was reported that: "A new community radio station is coming to Night City in the Cyberpunk 2077: Phantom Liberty expansion", launching a real musical competition through which the community can interact with the musical world of the title, composing a track that is combined with a specific intervention by the DJ.
A further and immediate confirmation of the involvement of Sasha Grey in the DLC of cyberpunk 2077 also came from his response to this tweet. For now, however, we don't have many details about it or more about the presence of Gray in the title, also because we haven't gone beyond the video dedicated to this contest yet, with the possibility that it's just a publicity stunt for same DLC coming soon.
Mentioning a minimum of Sasha Gray's journey to date, her career has been quite multifaceted: she became known for some roles in adult cinema, then she was also involved in other projects that include the world of music (DJ therefore ) and that of cinema. She has also been involved in a photo album and has written a trilogy of novels. She currently has a combined 428.000 YouTube subscribers and 1,1 million Twitch followers (not forgetting her guest appearances as Viola DeWynter in Saints Row: The Third and Saints Row: Gat Out of Hell.