What is today the best controller for fortnite? Among the greatest commercial and non-commercial successes of recent years we can certainly find Fortnite, a game born practically on tiptoe and then become, in a very short time with its battle royale mode, one of the most played and talked about titles ever. Like it or not, in fact, it is absolutely difficult to have remained completely indifferent to the charm of the Epic Games title, a work capable of catalyzing the attention of millions of gamers like few others and achieving stratospheric results in record time.
As you well know, power without control is nothing, however, and therefore to better help you master the varied Fortnite game system to the fullest, made up of constructions and more, given the introduction of a no-building mode, fights and much more again, we have selected for you those who are currently the best fortnite controller available on the market. A list of controllers divided by console and which will help you to reset the input lag, to be super reactive and perhaps to become Fortnite champions even in some eSports competitions. So let's stop talking and let's go now to discover the best allies for our gaming sessions on Fortnite!
All the accessories that you will find in this list will obviously be compatible with the reference consoles that we will show you. However, we remind you that every good player owes his skill to training and practicing for hours and hours especially in a game like Fortnite. If you're looking for a new controller, don't forget to also check out the best for PS4 and the best for Xbox.
Best fortnite controller
Best Fortnite controller Xbox One and Xbox Series X|S
Best Fortnite PS4/PS5 controller
Best Fortnite Nintendo Switch controller
Best Fortnite Mobile controller
Best Fortnite PC Controller | Quality price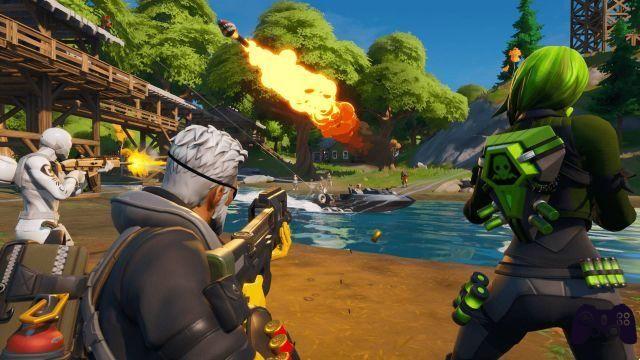 Best Fortnite controller Xbox One and Xbox Series X|S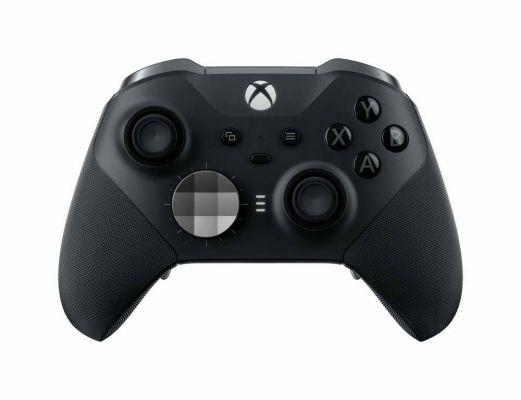 If your Fortnite playground is Xbox One or Xbox Series X|S
then you will find in the Xbox Elite Controller Series 2 a very valid solution
, as well as what is quite possibly the best controller available on the market today. Great quality of materials, additional controls and high customization possibilities: the Xbox Elite Controller Series 2 is an extraordinary product, able to support you relentlessly in your climbing march to the rankings of the best Fortnite players. What makes it all the more attractive is the fact that the
Xbox Elite Controller Series 2 is compatible not only on Xbox One, but also on PC, Xbox Series X and mobile
. A solution that is certainly not cheap, but certainly of quality, decidedly valid and unassailable in every respect.
See on Amazon
See on eBay

Another solution regarding a controller for Microsoft platforms (and at the same time compatible on PC), definitely cheaper, can be found in the Xbox Elite Series 2 Core. It is the same, identical pad which is however sold without many accessories. The price difference is very substantial and it is an ideal choice for all those who are looking for a controller that is not too expensive.
See on Amazon
See on eBay
Best Fortnite PS4/PS5 controller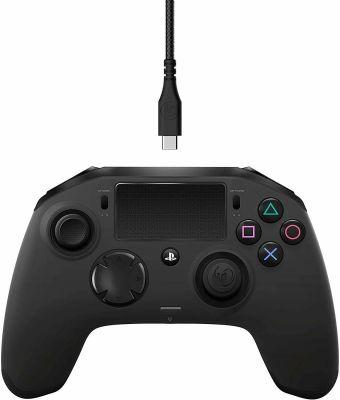 While for PS5, only the Dualsense is currently available in its various colors, if you are looking for the best controller currently available on PS4 you will find in
Nacon Revolution Unlimited Pro Controller
a product of the highest quality, whose premium nature is evident from the first glance. Excellent keys, build quality, level materials and additional commands compared to traditional controllers: the
Nacon Revolution Unlimited Pro Controller
it's a superb product, wisely blending great versatility with incredible performance. Of course, even in this case the price is not exactly indifferent, but to master the many commands of
Fortnite
and outclass your opponents
PS4
il
Nacon Revolution Unlimited Pro Controller
it is quite possibly the best choice currently available on the market.
See on Amazon
See on eBay
If asymmetric analog isn't to your taste, know that there is a small but interesting solution for all those who are looking for a pad to use with competitive games. We're talking about the Back Button for the DualShock 4: it's not a real pad, but an accessory produced by Sony that connects directly to the console pad and adds two programmable buttons. It is a low-cost solution, which however can certainly be convenient, above all because it is one of the alternatives bestsellers such as the Razer Raiju it's practically sold out. It will never guarantee you the same performance as a controller specifically designed for the console, but it can be interested in the macro discourse and for convenience in gameplay.
See on Amazon
See on eBay
Best Fortnite Nintendo Switch controller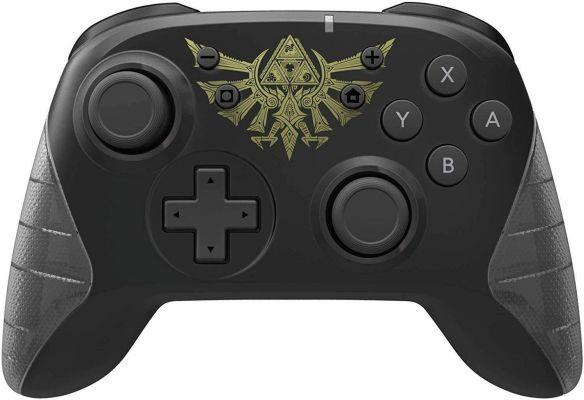 Although for many it may not be the most congenial gaming platform to reach semi-competitive levels in Fortnite, Nintendo Switch instead has several arrows in its quiver, such as great portability, thus managing to prove to be an absolutely valid solution for many players. Sure, Joy-Cons aren't exactly the pinnacle of precision, but
with a Nintendo Switch Horipad you will be able to master the complex control system without too many problems
Fortnite
and have your say on the battlefield. The Nintendo Switch Horipad is therefore an absolutely valid solution, as well as a high quality product available at a very affordable price. Most likely the best Fortnite controller for Nintendo Switch, especially considering the aesthetic side: the pad is in fact sold in different colors and designs.
See on Amazon
See on eBay
Best Mobile Fortnite Controller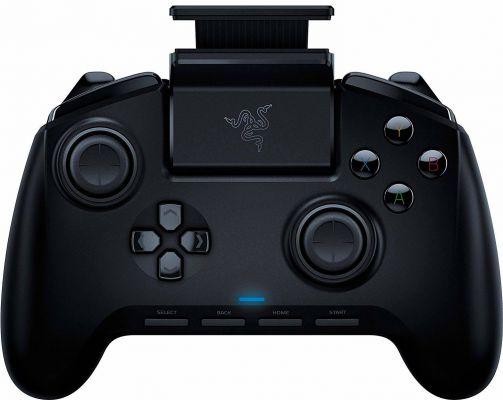 If your goal is to reach the highest levels possible in Fortnite
in its version
mobile devices
then
the controller for you is
definitely the
Razer Raiju Mobile
. Of course, the price is not absolutely indifferent, but the quality offered by this controller is truly great and able to satisfy any palate. Between adjustable device support, a highly ergonomic layout and tactile feedback, finding something to complain about in the Razer Raiju Mobile is in fact decidedly difficult. To make everything even more attractive is also the presence of a dedicated app, which will allow us to customize the multipurpose controller to our liking. Of course, to become a true Fortnite expert you need talent and a lot of training, but in the Razer Raiju Mobile you will find a faithful companion in your game sessions. Definitely the best Fortnite controller available on mobile today.
See on Amazon
See on eBay

If you want to spend less, no problem: even the aforementioned controllers for PS4 and Xbox One are fine on mobile. If, on the other hand, you want a controller with a more affordable price dedicated to mobile, you can currently find a wide choice on the market, of which we offer the following model: Mcbazel Joystick.
See on Amazon
Best Fortnite PC Controller | Quality price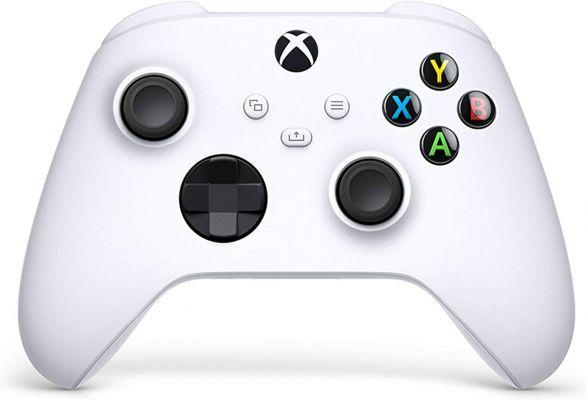 It goes without saying that PC gamers use the mouse and keyboard to fully exploit the potential of Epic Games' Battle Royale. But,
if you want an excellent pad at an advantageous price, the new Xbox Series X controller could be for you
. At first glance it looks the same as the Xbox One controller, but it isn't. "Winning team does not change", as the proverb goes: the new controller takes up the ergonomics of the previous pad by integrating a new key for sharing and rough rear surfaces (including triggers). Among the new features is a new futuristic vibration system, the Impulse Triggers, which ensures total immersion to the user.
See on Amazon
See on eBay
Other controllers for Fortnite
If our selection has not fully satisfied you, we remind you that on Amazon you can find a very varied range of Fortnite Controllers with which to bring 100% performance in your games and, above all, not burden your wallet too much.
How to choose a Controller for Fortnite
Choosing the best controller for Fortnite is different from choosing a best controller in general because the famous title developed by People Can Fly requires you to consider different characteristics when buying a controller.
The game of Fortnite
First Fortnite itself it is a title full of menus to scroll through quickly and full of actions to be managed in seconds, seconds that can cost you a guaranteed win from a controller with customizable keys such as those offered by nacon or from Razer. With these pads, each player can manage the customization of the controller to the maximum, calibrating it to meet their needs or problems. Can't you ever press the button to shoot in time? No problem, just move it to a more comfortable button and you're done.
Ergonomic spaces and furniture
Many times the victory in a Fortnite game does not depend on the customization of the controller keys but on its ergonomics. We players put all of ourselves into a game, sweat is always around the corner or our hands don't find themselves with all the shapes of the controllers. If you want to rest assured and equip yourself with a pad that won't get out of hand, the offer of Hori or that of Microsoft it's the one that's right for you. In fact, these manufacturers sell pads extremely ergonomic, light and that do not weigh on the game risking ruining your winning streak.
Tactile feedback
Finally, if you play at a competitive level or can't give up the best offered by technology, he advises you to choose a pad with the tactile feedback (like that of the PS5 Dualsense to understand). The pads with this equipment, which you find in the list, respond vibrating differently depending on what happens in the game. Some players may feel better with pad vibrations than with the customizable keys by understanding, in advance, what hit them and from which direction.
Battery life
Another fundamental aspect to take into consideration is certainly the battery life. Fortnite sessions they will almost never be very long (a game can last from 15 to 30/40 minutes maximum), but it is important to have everything under control. Clearly a controller with a battery of 15 hours of guaranteed play could help you deal with very long sessions in parties with friends.
Price
The "pro" controllers are by definition more expensive and obviously don't exception also those for Fortnite. When choosing an alternative pad, perhaps with additional and programmable keys, the expense obviously rises. Different story if you are looking for a normal pad: in that case the price can be much lower.