Have you ever wondered how that was possible record your games and then upload them to YouTube, broadcast on Twitch or edit them in some video to show your friends? To do all of these things, and a whole host of other related tasks like creating video guides, tutorials and so much more, you'll have to rely on capture cards, i.e. devices designed and developed specifically to capture what you see on the screen and save it in video format.
The usefulness of these tools is therefore really great, with capture cards that are now faithful adventure companions of a plethora of professionals such as youtubers, streamers, journalists and many more. However, obviously, nothing prevents these devices from being used by players as well, who can thus open up a world of possibilities. Thanks to them, recording your own games and gameplay is in fact child's play. But What are the best capture cards on the market?
Before we dive into our list of the best console capture cards, have you already checked out our guides for the best gaming station and the best gaming chair overall? You don't want to record gameplay on a bad workstation, do you?
The best console capture cards
Elgato 4K60 S+
EVGA XR1
ASUS TUF Gaming Capture Box CU4K30
AVerMedia Live Gamer MINI
KDR Video Capture Card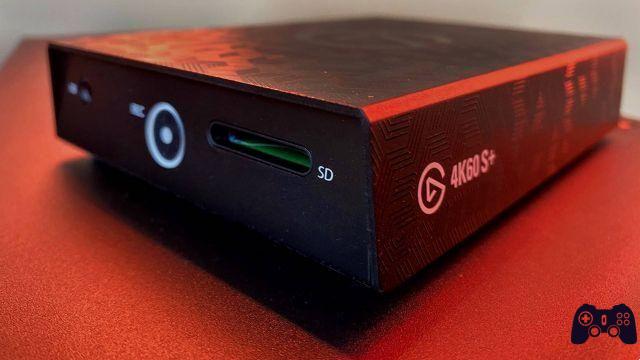 Elgato 4K60 S+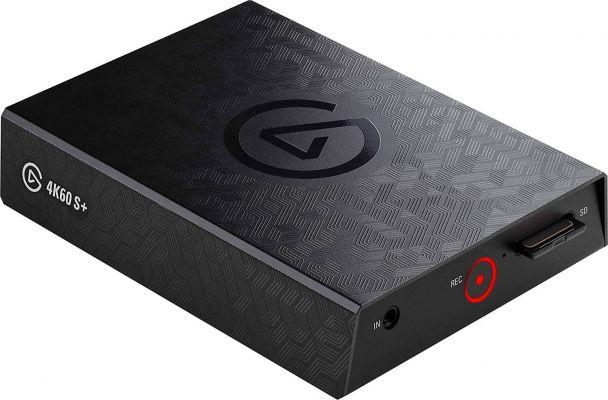 You really want
the best you can find on the market
and you have no spending limits? In that case, it is the
Elgato 4K60 S+, which is probably the best console capture card on the market today.
Recordings up to 4K at 60 frames per second with HDR10, bitrates up to 200 Mbps, virtually no lag and the ability to record directly to SD without the need for PC support.
In short, if you really want the best, the Elgato 4K60 S+ is the capture card for you.
And if you don't want to spend more than 400 euros (the cost of this capture card), Elgato's new line of capture cards is also available in other versions, with recording and streaming outputs that vary according to resolution and frame. installments.
See on Amazon
See on eBay

EVGA XR1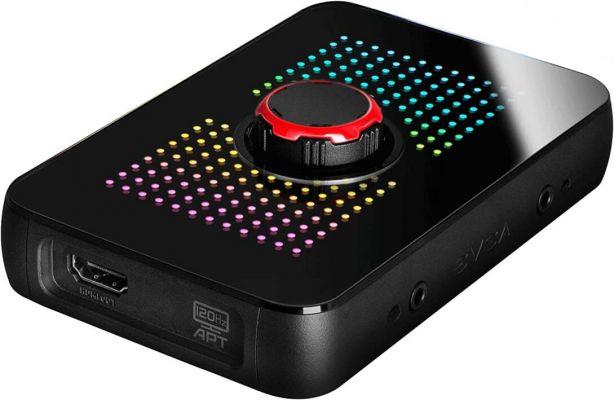 Born from the famous GPU manufacturer, the EVGA XR1 is certainly one of the most interesting capture cards available on the market.
Certification by OBS
(i.e. guaranteed live on Twitch, YouTube and other sites included by the most popular streaming tool available for download), the EVGA XR1 allows output in 1080p and 60 frames per second, with pass through for 1440p at 120 frames per second and 4K at 60 frames per second. A controller, a headset can also be connected to the board and it can also be used to connect digital cameras and video cameras.
The aesthetics will certainly not be a point in favor
, but the card is definitely made more eye-catching thanks to a series of RGB lights. Also present is the built-in audio mixer: in short, an excellent choice for both beginners and more experienced ones looking for another brand to entrust their career or hobby to.
See on Amazon
See on eBay
ASUS TUF Gaming Capture Box CU4K30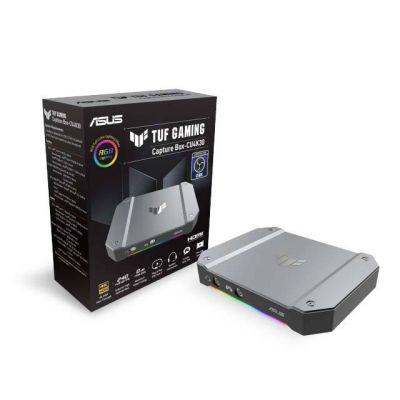 "The ASUS TUF Gaming Capture Box CU4K30 has the advantage of portability; it takes up very little space and integrates very well even in the most whimsical workstations thanks to the RGB status bar. The aluminum body gives it a solid profile and allows the heat to dissipate ": with these words we described the excellent ASUS Tuf Gaming Capture Box CU4K30 in our review
, a complete solution for those who want to stream at a high level and are looking for something extremely portable and reliable.
See on Amazon
See on eBay
AVerMedia Live Gamer MINI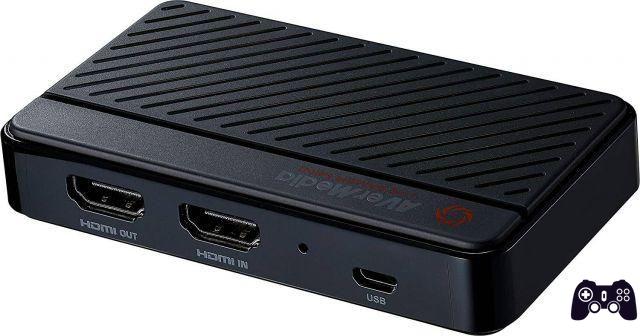 Another great solution for video recording that can be counted without too many problems among the best capture cards for consoles on the market is certainly the
AVerMedia Live Gamer MINI.
In fact, this small recording card allows you to save your game videos with a quality of up to 1080p at 60 frames per second at an excellent price, without burdening the CPU in any way, neither of your consoles nor of your PCs. Simple to use, small and incredibly performing:
the AVerMedia Live Gamer MINI is certainly one of the best capture cards for consoles that can be purchased right now.
Clearly, if you are next-gen gamers (i.e. in possession of PS5 and Xbox Series S|X) you could opt for this solution especially for the output, which requires a less demanding connection for streaming.
See on Amazon
See on eBay

KDR Video Capture Card – The best budget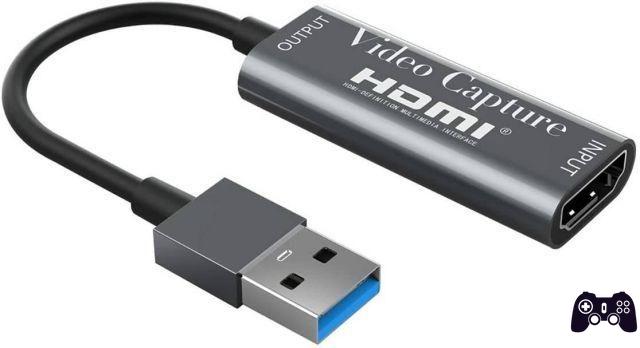 Is your budget really tight but do you absolutely need a capture card? To be affordable they are fortunately
a long line of small and cheap capture cards,
such as the KDR Video Acquisition Card, which allow you to record videos of your matches at a very low price, we are talking about 15-20 euros. Sure, the performance and capabilities are far less than the best capture cards on the market, but with output up to 1080p at 30fps,
the KDR Video Capture Card is still able to prove to be a good quality product.
Perfect for getting started and for those on a tight budget.
See on Amazon

How to choose the best console capture card
As you can imagine and as you may have guessed by reading the product descriptions in this article, choosing the best capture card for consoles is certainly not a simple and immediate undertaking. There are many variables to take into consideration and there are several questions to ask yourself before throwing yourself into a purchase: here are the main things to look at before buy a console capture card.
Why choose a console capture card?
You most likely know that almost all current consoles, such as Xbox Series X|S, PS5 and Nintendo Switch, are already equipped with video recording software. It is certainly a possibility of value and able to satisfy the needs of many gamers, but which has several limitations compared to the best capture cards on the market. A lower video and audio recording quality, a decidedly lower number of customization options (resolution, video format, etc.) and other structural limitations, such as the impossibility for certain consoles to record the screen for more than a fixed time.
Not to be underestimated is the fact that, however optimized they may be, they are still software that requires a computational load and, as such, they could reduce console performance when in use. This is why, if you want something reliable, versatile and with a great final result, you need to equip yourself with a console capture card.
Compatibility
It seems obvious but it is always better to say it: the first thing to look at when you find yourself having to choose your own console capture card is compatibility with your gaming platform. For example, if we want to record our gameplay on PlayStation 5, or Xbox Series X, at the highest possible quality, we will have to make sure that the chosen capture card supports recordings in 4K and 60FPS. Otherwise it is better to use a certain lower performance card exclusively for streaming on Twitch: a good line can easily handle 1080p and 60 frames per second, it is more difficult to raise the resolution and frame rate instead.
Logging software
Although the majority of capture cards are purchased above all for live broadcasts on Twitch, it is good to keep in mind another very important aspect, namely video and audio recording. All these devices are distributed on the market with their own software, but clearly each one has its own peculiarities. So when you go to choose a capture card you need to understand what are the features of the software that allows us to record the various gameplay. All the information can normally be found on the websites of the various manufacturers.
Audio/video quality and reference platforms
As mentioned earlier, another very important aspect to take into consideration when choosing your own capture card for consoles is that relating to maximum audio and video quality of the recording. Do you really need to record in 4K? Is 30fps enough for what you have in mind? These are for example some of the questions to ask yourself to evaluate whether or not a console capture card is for you. Furthermore, it is always important to take into consideration the target platform of your video content. How many viewers will see your YouTube videos at 4K resolution, does your connection allow you to stream at 60FPS at high resolutions? Before choosing your capture card, soi, read up on the platform as best you can in which you will pour your contents.
Portability
It is certainly a less important feature than the previous ones, and for some it could even be useless, but one aspect to keep in mind before buying a console capture card is its portability. In case you have to move a product of reduced dimensions and with a not excessive number of cables it will surely make you comfortable, allowing you to be highly versatile. Also, if your job requires you to record content "on the fly," maybe a capture card with expandable internal memory it could be essential to lighten your load and leave your computer at home during travel.