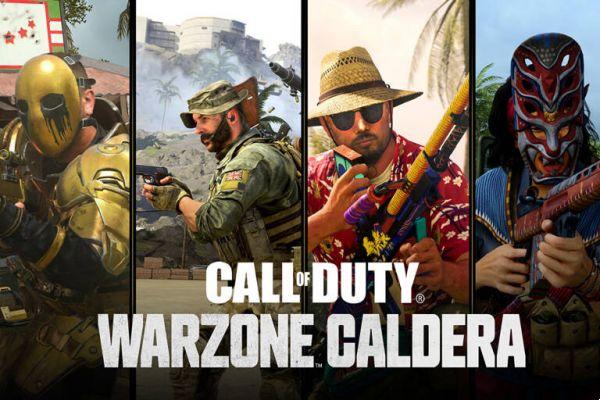 With the recent launch of Call of Duty Warzone 2.0, fans of the battle royale version of COD are indulging themselves with a plethora of new content to discover and improvements made to the already excellent gameplay of the experience. This novelty is taking the fans of Activision's FPS franchise a lot, and as promised by the same company, the first beloved chapter of Warzone has also recently been revived. All very nice up to here, except that not everyone is happy of this return.
The first Call of Duty Warzone is back from the dead after being rebranded as warzone cauldron, and this experience is now available again separately from the second chapter of the COD battle royale. This means that if you want to go back to playing the old version of the game out of a sense of nostalgia, curiosity or the mere desire to populate the Caldera map again, you will have to download the whole game, and we all know very well how much they are now, to say the least. the size of this title is exaggerated.
While this is actually a big deal for those who don't want to overfill memory space on their platform, players have found much more to complain about for the return of the first Call of Duty Warzone. Now that this classic experience is available again, in fact, it's quickly discovered that it is lacking multiple contents, and the only two modes available to date are Quads or Solos.
In all of this Activision and the teams that deal with the COD franchise have already stated that yes they will only deal with Warzone 2.0, suggesting that, at least for the moment, the first iconic Warzone will remain so.
Before saying goodbye, we advise you to visit our YouTube channel, where you can find videos dedicated to the gaming world at 360 degrees.