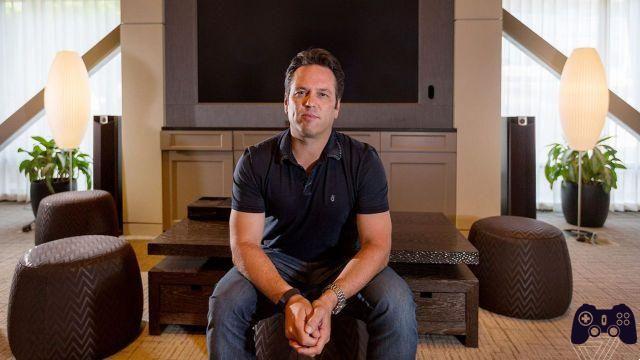 And finally Phil Spencer spoke. The head of Microsoft Gaming spoke at WSJ Live (still ongoing), talking about the acquisition of Activision Blizzard by the Redmond house and returning to discuss Call of Duty. Spencer did not mince words or even diplomacy: the man to whom Xbox owes its rebirth in terms of image was clear, speaking of how there will still be PlayStation in the future of the franchise.
For months now, Sony has been trying, in every way, to obstruct Microsoft's acquisition of Activision Blizzard, with the CMA that seemed (at least initially) ready to block everything due to some doubts, immediately criticized by Redmond. If most of the Japanese giant's defense was based on Call of Duty, now Spencer's latest statements could radically change the scenario.
"Call of Duty will remain available on PlayStation. Personally I would like to see it on Switch as well. I like to see games on multiple platforms. Our intent is to treat the franchise exactly like Minecraft", Spencer's words declared on the occasion of WSJ Live, the tech event organized by the Wall Street Journal. Not only that: Spencer also confirmed that the intent of the acquisition is to expand the mobile market of Microsoft and Xbox, practically non-existent. "This opportunity is only for mobile. When you think there are 3 billion gamers in the world, only 200 have a console."
Microsoft Gaming CEO Phil Spencer (@xboxp3) on CoD and the Activision deal:
"Call of Duty specifically will be available on PlayStation. I'd love to see it on the Switch, I'd love to see the game playable on many different screens. Our intent is to treat CoD like Minecraft"
1/2
— Tom Warren (@tomwarren) October 26, 2022
Spencer's words dispel any doubts about Microsoft's plans and treatment which will be reserved for Call of Duty. Now, however, the ball returns to the regulatory bodies, which will have to demonstrate that they really protect the consumer. Only on that basis can all acquisitions be judged, not just this particular deal. Keep following Tom's Hardware for all the news and upcoming announcements from the world of video games.