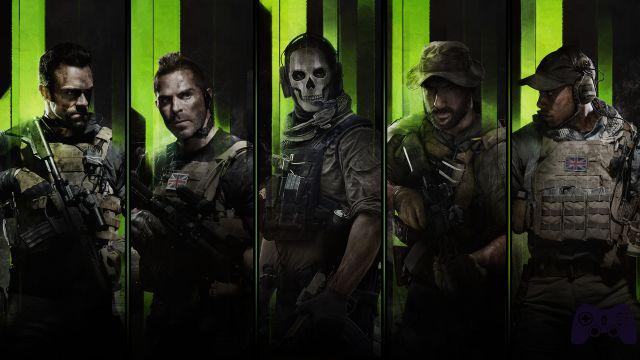 ---
Call of Duty Modern Warfare 2 has had a great launch and has been widely appreciated by fans and critics alike. However, one of the game's biggest problems has always been the lack of substantial innovations that made the titles different from each other. With this new chapter in the series, however, it seems that Infinity Ward intends to be more daring and introduce elements that contribute to significantly rejuvenating the game.
As we learn thanks to a trailer released by the developers, in fact, Call of Duty Modern Warfare 2 is preparing to introduce a new Raid-type PvE mode. From the short video released on the game's official YouTube channel, we learn many details about this new game possibility, however, some doubts remain to be clarified. We know that the new mode will allow us to do three-player raids and will be divided into episodes. The first of these is due out in a few days and will also bring with it other innovations such as Combat Records, a new feature that allows you to record player statistics. Unfortunately, however, this feature will not be retroactive and will only take into account games after the update.
As for the raid mode, in the trailer we see Farah, Gaz and Price infiltrate a maximum security facility. The division into episodes suggests that there will be a sequel to this first raid but it is not yet clear whether or not it will be consistent with the narrative of the first episode. In fact, they could be self-contained chapters that will be disseminated during the life span of Call of Duty Modern Warfare 2 (which you can find on Amazon).
Finally, it is not clear whether this raid will replace the classic zombie mode of which no trace has yet been seen. Chapter one of the new mode for Modern Warfare 2 is arriving on December 14, 2022, with a new update that will bring to life the first season of the title from Infinity Ward and Activision. Furthermore, the series could soon arrive on Nintendo, thanks to a possible agreement between Microsoft and the Japanese company.
Before leaving you, we invite you to also visit our YouTube channel.