After the case that sees Activision and Blizzard go under the aegis of Microsoft, it seems that for the Irvine-based company the current one is a turbulent moment of great changes, to say the least. Just a few hours ago a fatal change of course was announced by the colossus that gave birth to sagas such as Diablo, Warcraft and Overwatch, announcing that in a short time their franchises will go to leave the Chinese market.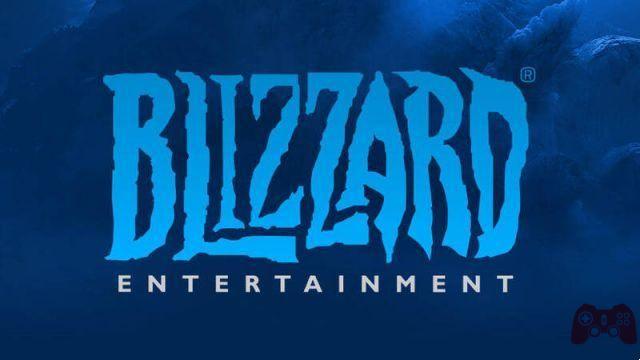 The official statements have arrived in the last few hours, with the Californian giant having published a post on its website. The press release announced that most of Blizzard's gaming services will be suspended in China due to the expiration of current licensing agreements with NetEase. This major change will happen in just over a couple of months, which is next January 23 2023.
This shutdown of services will affect virtually all of the company's core games on the market, such as: World of Warcraft, Hearthstone, Warcraft III: Reforged, Overwatch, the StarCraft series, Diablo III and Heroes of the Storm. However, this nefarious fate will not involve the title for mobile devices Diablo Immortal, given that this experience is co-developed with NetEase and is covered by a separate agreement between the two companies.
Blizzard Entertainment And Netease Suspending Game Services In China on Jan 23rd (World of Warcraft, Hearthstone, Warcraft III: Reforged, Overwatch, the StarCraft series, Diablo III, and Heroes of the Storm) https://t.co/F34sFLGbux pic.twitter.com/2gXRXoesEt
— Wario64 (@Wario64) November 17, 2022
"We are immensely grateful for the passion our Chinese community has shown us during the nearly 20 years we have brought our games to China through NetEase and other partners. Their enthusiasm and creativity still inspire us today and we are looking for alternatives to bring our games back to those players in the future", this is what he declared Mike Ybarra, president of Blizzard Entertainment, in the recent official press release.
In all this Blizzard has also confirmed that sales will be suspended of its games on Chinese soil, but the upcoming releases of World of Warcraft Dragonflight, Hearthstone: March of the Lich King and the second season of Overwatch 2 will also regularly see the light in that market towards the end of the year.