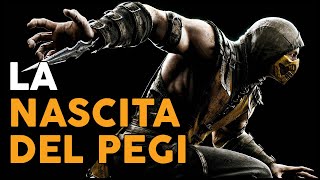 In recent months there has been a lot of talk about theacquisition of Activision Blizzard on behalf of Microsoft. This specific market move has been accompanied by a series of particular moments, complaints and in-depth investigations that have led to the current situation. A new intervention is again questioning the situation, suggesting that this maneuver is using the latest industry scandals for a common benefit.
Speaking more specifically, the lawyers of a Swedish pension fund have allegedly opened a lawsuit against Microsoft e Activision Blizzard, according to reports from bloomberglaw.com. According to their allegation, both companies are exploiting the sex scandals of the latter in a takeover process that would be convenient for both parties.
All of this has been widely explained and explored through a document which states that at the heart of the acquisition of Microsoft would be an agreement with Bobby Kotick and the others at the top of Activision, who would have accepted the acquisition at the most "ragged conditions possible" with the clause of maintaining their jobs in the company for the entire course of the manoeuvre. Starting from an extremely delicate situation, therefore, Microsoft would have moved accordingly, exploiting the accusations and scandals to its advantage for the agreement. Remaining in his seat would allow Kotick to get a good exit of 400 million dollars, again based on the document, using a rather hasty acquisition in its general dynamics.
Activision Blizzard was quick to respond to these allegations: "We got 98% of the votes cast, and the board of directors went through a thorough process to decide the best move for employees, shareholders and players," he said Joe Christinat, accompanied by the statements of Microsoft that: "our proposed acquisition of Activision was negotiated lawfully and fairly." How will this new development end?