I admit it, I love good stories and manly tears moments, ea Plague Tale: Requiem did not break this magical tradition. I find that some stories are really difficult to write and propose in a complex medium like videogames, which already has detailed ones, intense and engaging in profusion. The A Plague Tale series, however, is a project that has attracted many constructive discussions, between those who were enchanted by A Plague Tale: Innocence, and those who absolutely do not have a good memory of it. With A Plague Tale: Requiem (here the link to our review) it must be said that the controversies have all focused on the thirty frames per second, more than on the work itself, with its strengths and weaknesses, including its inconsistencies and above all his hypocrisies, in addition to its many merits. His real goal, which has actually always been clear from the beginning, it was to offer a story set in a complex historical period, torn apart by wars and lashed by horrible events, proposing a mature plot and a context different from the others.
In fact, he never showed up as a project that aspired to be innovative and an immortal masterpiece, and I remember the first trailers published on the Asobo Studio YouTube profile, which quickly told the story of the game and the context in which it was set. Furthermore, once published it attracted the eyes to itself in a way that only a few works succeed, making itself appreciated by both critics and the public for its poignant story. Either because it was a work that had the ability to tell a beautiful plot, or because Amicia and Hugo were notable protagonists, or because the themes within them were treated with maturity, A Plague Tale: Innocence knew how to fit into today's panorama in a convincing. A lot of time has passed since then, and the player has had different experiences waiting for the second installment of the franchise, recently arrived on almost all platforms.
The rats are back, as well as Amicia and Hugo, and now the plot has gotten darker, frightening, terrible and distressing. Childhood, which is now a thing of the past, has been replaced by forced growth due to events. There is no more peace, there is no more harmony and there is nothing left of Amicia and Hugo's past which they both remember with joy. There is only the slow decay of time and there is the plague of rats called Macula, a disease that is gradually consuming Hugo, sapping his energy, while feeding the plague, which has now devastated every realm of Europe, including the kingdom of England ruled by Edward III. We are still in France, in the non-belligerent scenario of Provence, different from Guienne, the northern region where the brothers' adventures began. But better proceed in order, from why this second chapter exists.
Why was A Plague Tale successful?
Arrived on the market in 2019, the year in which Sekiro: Shadows Die Twice won the Game of the Year, A Plague Tale: Innoncence presented itself to the public and the specialized press without great proclamations. He had attracted attention for the trailers and for Olivier Derivière, former composer of works such as Remember Me by Dontnod, 11-11: Memories Retold and Vampyr, to name just a few, who offered his precious contribution to create unforgettable music.
The A Plague Tale: Innocence Project, Actually, it should have been called "The Plague" to indicate the plague of the gaming experience, which in this case is the Black Plague, inserted as a convincing and absolutely spot on narrative deterrent. Furthermore, the two actors Charlotte McBurney and Logan Hannah lent their voice, face and their movements during the entire development of the production, that the French team intended to make excellently represented. In fact, Asobo Studio has never hidden that it was inspired by Brothers: A Tale of Two Sons, developed by Josef Fares, known for the fairy tale of It Takes Two and A Way Out.
And he never hid, moreover, to have deep esteem for The Last of Us. I would like to underline, obviously, that the two operations are totally different not only for the budget, so much so that that of The Last of Us Part II amounts to one hundred million dollars, while the Asobo Studio productions dedicated to the adventures of Amicia and Hugo they cost a price that is roughly half of Naughty Dog's masterpiece, and perhaps even less. This is an important fact since it not only gives an idea of ​​the production costs of the first chapter of the series, which offered an unforgettable adventure but linear gameplay, despite being functional to the story. The plot of A Plague Tale: Innocence was well written because it achieved the goal it initially set for itself: be a narrative adventure with a few flashes of gameplay here and there and with little other novelties.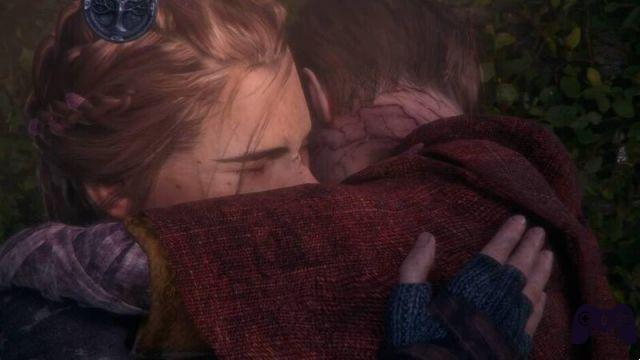 He never showed up, so as a video game that intended to innovate the genre, nor did he want to challenge big names. Asobo Studio up until the time of the release of A Plague Tale: Innocence has always developed video games dedicated to the Disney market, and never dared to create something new as it would have been impossible as well as absolutely ambitious. With A Plague Tale: Innocence, quite simply, the French team intended to tell a poignant story proposed to a very large slice of the public to let them know the story of Amicia and Hugo. Its purpose, therefore, has never been to challenge big names, despite the obvious inspirations I mentioned, nor to try to be a video game born because there was a need for a similar story. Indeed, in reality he intended to tell himself in a simple way, without overdoing it, and adding to the recipe that drop of the paranormal which, however exaggerated, still had a sense of existence, although some considered it out of context and had something to do with the Middle Ages little.
Another aspect of the previous chapter, perhaps, was that the Macula was explained in a fragmentary way, which was thoroughly explored in the second chapter. The success of Asobo and in general of A Plague Tale: Innocence, therefore, is dictated by the qualities of the story, the narration and the context offered by the French. To fully understand a project, therefore, you need to interface with it in the right way, also understanding the development process of a work, as well as the final result.
Friendship from Hugo: two brothers, un uncertain destiny
One of the reasons I was looking forward to A Plague Tale: Requiem was the relationship between Amicia and Hugo, which I've always found heartwarming as well as captivatingly written. If in the first chapter both were small, immature and probably scared, Amicia is now more mature, while Hugo is aware of her illness, of the fact that her future could be sealed and inevitable. The predecessor, in no uncertain terms, introduced the player to a brutal world, making him closely acquainted with the consequences of the war waged by Edward III Plantagenet, with France completely besieged by English troops. There was a context that Amicia and Hugo thought was light years away from their habits and what they knew about the world. At her time, in fact, Amicia was only fifteen years old, and she was a little girl who lived in close contact with her father, rarely seeing her little brother. In fact, the child was kept away from others by his mother Beatrice, a skilled alchemist, as well as a careful scholar and a passionate reader.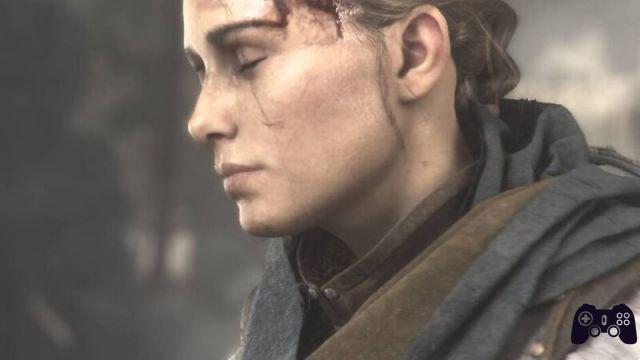 The De Rune brothers meet, therefore, in a conflict in which they are not prepared. And Amicia is forced to grow, wound after wound, deprivation after deprivation, learning that the world is brutal, sad and hostile. Which is not suitable for children, only for monsters. Finding themselves growing up, hunted by the Inquisition, Amicia and Hugo cross the northern regions of France, hoping to leave that place as quickly as possible, perhaps starting again elsewhere. The conclusion of A Plague Tale: Innocence, in fact, had not given further information on the Macula and there was still much to tell about the little one's disease. The Plague Tale: RequiemIn short, is a production designed to explain in depth the origins of Hugo's illness, which is now in the final stages and could lead to his death at any moment. In truth, however, both Amicia and Hugo do not know the whole truth about the Macula or its evolution, and in the second title every element concerning this horrible plague is explored. While trying to prevent the disease from consuming it, he begins to believe that he is a threat to the whole world, and only Amicia can find a way to help him, promising that she will never leave him. A promise that, for a six-year-old boy, means everything: their relationship, who in A Plague Tale: Innocence got off to a stormy start, he is bound by a deep love and heroism of both.
In fact, each of their clashes no longer leads to their estrangement, and any problem is faced without fear. While Amicia is making her own strength, she must also find some for Hugo, who finds himself having to live with something much bigger than him. While trying to do it, convincing herself that everything is in her place, she lives with the growing burden of having to reach out to her sister, who is visibly tired. Apart from New Tales from the Borderlands, I have never witnessed a real panic attack, which led Amicia to stop fighting. Many of her know her as a strong and indomitable protagonist, but how difficult it is to find courage in a world devastated and in total conflict with itself as well as with the rest of the world?
The young woman faces the past, she lives with the loss of her father, she has seen people she cared about die, she's experienced traumas that could actually last her a lifetime and she just wants some peace of mind. An absolutely fitting and well-implemented theme is the search for peace, which both Amicia and Hugo seek at the expense of their suffering. What does it mean to live a life if you can't hold onto yourself? And what does it mean to live with the past if it is so horrible? The two protagonists, while trying to answer this question, however, find themselves having to live with the weight of their pain. The brief moments in which they are happy, while trying to find something beautiful in the world, only reflect what they dream, and it is not a lasting contentment but only a momentary one.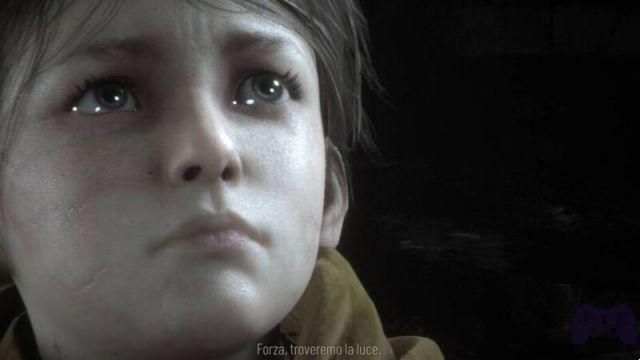 Not making too many spoilers, just know that Hugo himself on more than one occasion finds himself having to deal with himself, considering itself a threat to the peace of every realm of Europe. When a six-year-old thinks that death is the only solution to bring peace to the world, it means that hope, however noble, it has long since run out. While trying to fight, looking for an answer in ancient and monuments, the future now seems marked. Asobo Studio, therefore choosing to raise the qualitative level of its work, has opted for a narration that is not at all obvious. I thought, with A Plague Tale: Innocence, he'd run out of ideas. Instead he surprised me positively, going to define and explain the origins of the Macula, which apparently arrive immediately after the collapse of the Western Roman Empire, in the heart of the Eastern Roman Empire, in Constantinople. Known as the Justinian Plague, the pandemic spread mainly in the Byzantine Empire. In addition to being an excellent narrative deterrent, he actually outlines the entire plot of the second chapter, simply explaining how the Macula has already struck in the past. In this sense, he did against another Bearer and her Protectress.
In A Plague Tale: Requiem, where each plot element is thoroughly explained, we note how the relationship between Amicia and Hugo has become stronger precisely because of the events they have to endureand. Amicia, who fears losing her beloved little brother, is sure of finding a cure but she is not completely. She tries to look for answers in the past, committing herself with all of herself, even though she is not simple at all. Meanwhile, Hugo can only count on her, as well as new friends to accompany them on their journey. The two brothers grow up together while events follow one another, never appearing obvious, devoid of emphasis and dead moments.
In A Plague Tale: Requiem their bond is deepened in such a way that every gesture is designed to make Hugo feel good. And although Amicia tries to calm him down, the little one is conflicted and afraid of himself. She tries to live with her fears of him, while trying not to think about the pain, even if it's impossible. The support of her sister is essential, so much so that you find yourself relying only on her. Their gazes, becoming intense, become one and everything seemingly complex and impossible becomes easier to approach. The narration of the work plays on these foundations, proposing to the player a relationship that I admit I have rarely seen in a videogame production.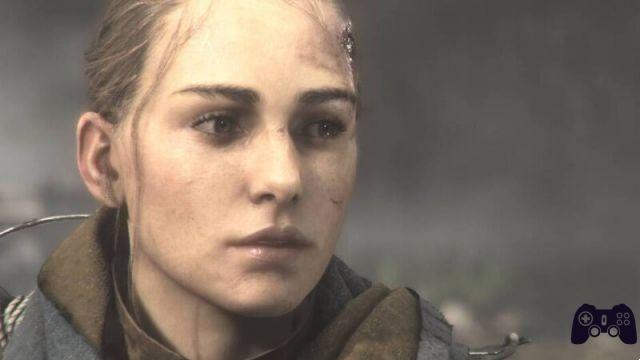 It's hard not to empathize with Amicia, who is responsible for comforting her brother, who is suffering hopelessly from his past and his losses. Everyone fears losing their childhood the moment they grow up, and Amicia grew up too fast to appreciate the nuances. We actually imagine how complex it is for Hugo not being able to live a peaceful childhood, forced to bear the weight of an illness that is consuming him while the world does everything to be a horrible place, lashed by hatred and resentment. For example, someone sees Hugo as a lifeline and would be ready to take advantage of him recklessly. Amicia does everything to protect him from those who would be ready to make his life impossible and unpleasant, exploiting a curse that would be able to devastate the entire world.
Hugo's fate is already sealed
Asobo Studio, writing about the relationship between Amicia and Hugo, he therefore tried to point out these facets, giving them due importance. It is something that, in fact, explains in a superfine way what it means to sacrifice yourself for someone you love. Amicia loves her brother, and Hugo would do anything to protect her. On the other hand, the best gesture is to shake the hand of those we love to take them away from fear, and it is something that in A Plague Tale: Requiem happens because it is inevitable to expect it. The entire production, which has great merits and defects, has managed to properly deepen a relationship that is not only accessory, but is total, important and alive. It represents the very essence of A Plague Tale, offering an intense and profound context to the point of being unforgettable. On more than one occasion, in fact, I would have liked to be in Amicia's place to bear Hugo during his moments of despair, just to give her the opportunity to rest, since she too, after eight months of daring escapes, needs peace.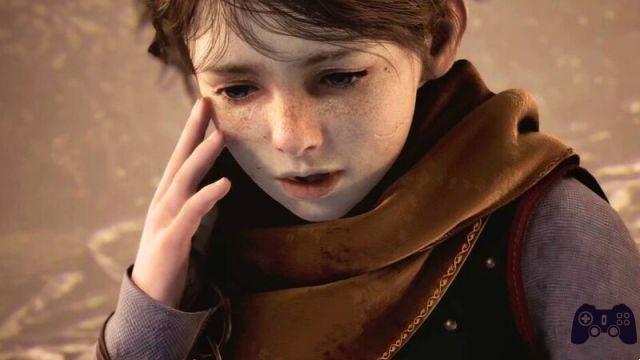 The tiredness, sighs, fear and emotions of Amicia are quintupled in the second chapter, and are so well blended in the story as to be moving. On more than one occasion, and I won't hide it, I would have liked to support Hugo too, who at the age of six finds himself surviving in an out of the ordinary context. While children his age should be playing, he finds himself surviving her ghosts and fears of him. And step by step, as if by now he had accepted his fate.
What to expect from the future of A Plague Tale?
Avoiding spoilers and main story details of A Plague Tale: Requiem, I tried to explain what makes this second chapter unique and absolutely unmissable from a narrative point of view. The gameplay, functional to the story, has not undergone major upheavals and has always remained on the tracks already outlined in the past with A Plague Tale: Innoncence.
Thinking about the future of the series, after the explanation of the Macula and its origins was able to give the story greater depth, is inevitable. I surrendered to the idea that there is a legacy in everyday life and that the best lessons come from the sacrifices you make to move forward, maybe going against everyone. It's an uplifting thought because, in addition to comforting, it can offer another way to deal with grief. It's all a question of inheritance, after all, and it is also in the case of Amicia and Hugo, two brothers born under the wrong star who love each other like never before, supporting each other. The future, on the other hand, depends on inheritance. And that mail never seizes her.