During the annual 5G Summit di Qualcomm, in which the company announces its progress related to the network infrastructure, were announced new technologies for the implementation of new generation mobile networks and the exceeding the download speed record with the collaboration of Verizon and Ericsson.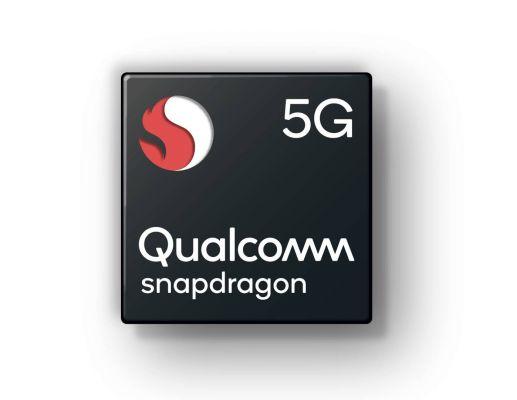 The new platforms Qualcomm 5G RAN they are designed to make it possible to develop the new generation of cellular networks in a flexible, virtualized and interoperable way.
Qualcomm solutions allow the realization of a 5G infrastructure in different implementation scenarios starting from macro base stations with massive MIMO up to micro stations with compact design. This is a further step towards virtualized and interoperable RAN radio access networks.
The platforms announced today and designed to allow mobile operators to deploy converged, open and virtualized 5G networks are Qualcomm Radio Unit Platform, Qualcomm Distributed Unit Platform e Qualcomm Distributed Radio Unit Platform.
"We are working closely with mobile operators, network equipment suppliers, standardization bodies and other key players to make implementations of these networks a reality," he said. Christian Amon, President of Qualcomm Incorporated.
The American company was also happy to announce the continuation of its collaboration with Ericsson e Verizon. Together, the three giants of the telecommunications world have achieved the incredible download speed of 5,06Gbps over 5G mmWave network using carrier aggregation technology.
This technology allows the combination of eight transmission channels with multiple spectra to offer greater efficiency in wireless data transmission operation.
The demonstration was carried out using an Ericsson 5G network equipment and a device with a form factor similar to a smartphone equipped with the new one Qualcomm Snapdragon X60 5G Modem-RF System with antenna modules Qualcomm QTM535 mmWave XNUMXrd generation. The record speed of 5,06Gbps was achieved using a bandwidth of 800MHz in a 28GHz mmWave spectrum combined with one at 40MHz for the still 4G LTE.
The particular frequency and transmission band was chosen as commercially already available in the Ericsson radio product portfolio and is supported by various 5G devices equipped with Snapdragon X55 5G Modem-RF System.
OnePlus 8T is just one of the many smartphones on the market that support 5G networks thanks to Qualcomm modems, you can find it on Amazon.