In this guide we will explain how to get Robux for free, the official currency of the well-known MMO of the Roblox Corporation
Roblox is a huge one MMO created by Roblox Corporation where players can create your own worlds and play together in many different ways. The title has been available for almost 15 years, but over time its popularity continues to grow more and more.
Although each world can be visited for free and has its own rules, all use the Robux, the official currency of the game. This coin is essential for shopping and unfortunately there is no easy way to get it. In this guide, however, we will explain the various methods you can use for have the Robux more or less for free.
A necessary premise
Before starting our guide, we would like to specify a few things. As many of you already know, there are no methods that allow you to have Robux completely free. Often online you will find sites or applications that promise to make you a lot of Robux, but these services always turn out big scams. Furthermore in the terms of use of Roblox it is specified that In-game currency cannot be obtained through third parties. So if you try to use these services you might as well risk your account being blocked.
In our guide we will only talk about how to get the Robuxes through the various official title options. We reiterate once again that as we told you previously, there is no way to get Robux completely free, since all the options we will talk about they will require at least a small initial outlay.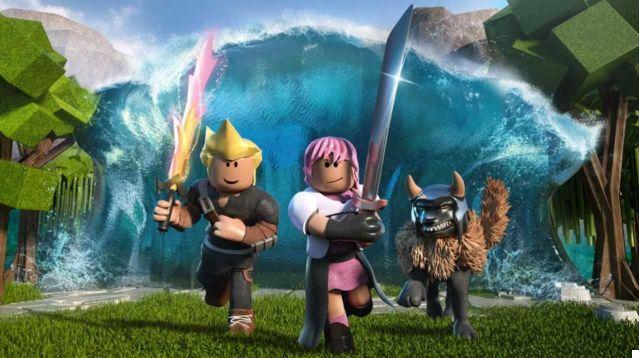 Activate Roblox Premium subscription - How to get Robux for free
First we will tell you about the simplest method to get Robux for free, that is Roblox Premium subscription. This subscription offers you a number of benefits and, among other things, guarantees you a fixed amount of free Robux every month. There are three different packages available, one from € 4.99, one from € 9,99 and one by € 20.99 which they will provide you respectively 450, 1000 and 2200 Roblux free every month. Below we will explain how to do it activate this subscription on PC:
First you will have to go to the official Roblox website and log in with your data
Once this is done you will have to click on the menu button at the top left and select the option "Upgrade Now"
Now you will have to choose the monthly package you prefer and click on the "Buy Now"
Finally, all you have to do is enter your preferred payment method and complete the transaction
What we have described to you is the procedure to follow to activate the subscription on PC, but if you are on mobile devices instead you will have to follow this procedure:
First download the Roblox app from the store and log in with your data
Now open the menu by clicking on the three dots at the bottom, select the option "Membership" and click on the button "Buy now"
Finally, all you have to do is select your preferred payment method and complete the transaction
This is the method to activate the subscription from mobile, but be aware that in this case you can only choose the option from € 4.99 per month. If you are interested in a different package, just open the Roblox website from phone browser and follow the same steps as for the PC version.
After you have signed up for a subscription you will immediately receive your free Robux share of the first month, as well as many other advantages. In particular, now that you are a subscriber you can finally access to the only real method that allows you to have Robux for free and in the next paragraph we will explain how to use it.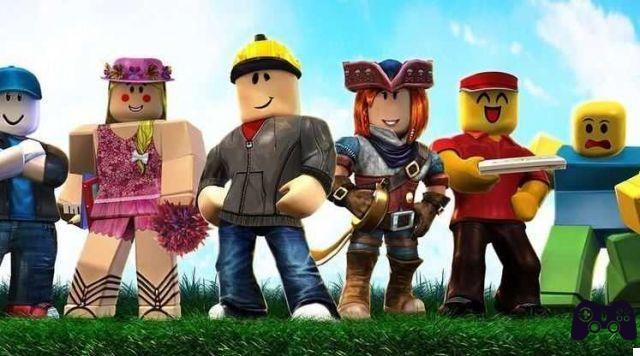 Selling your creations - How to get Robux for free
Now we will talk to you about selling your own creations in the game. This method is the only one that will allow you to have Robux completely free, but as you can imagine it won't be easy to get them. The problem is not so much selling items, but being able to create an object that someone wants to buy. From this point of view the only thing that can help you is your creativity and skill, but if you really need some advice, we suggest you to create designs inspired by something new and popular, such as a new TV series or anime that is recently becoming popular.
Let's now move on to the actual procedure for put your items up for sale and earn free Robux. Below we will explain in detail all the steps you will need to follow to put your creations on sale:
Go to the official Roblox website, log in and click on the menu button at the top left
Select the button "Create"And then click on the option you are interested in in the bar on the left (Shirt, T-Shirts oppure Pants)
This screen will show all the items eligible for sale that you own and to sell one you will need to check the box "Sell this Item"
Once this is done, all you have to do is enter a price in the box that reads "Price"And finally click on the"Save"
This is the process you need to follow to sell an item. Remember to set a good price when you are selling the item, as too high a one could discourage sales. For this reason we recommend that you first take a look at the other items on the market and establish an appropriate price based on the type of creation.
Also remember that in case you sell something Robuxes will only be credited to you after three working days, so don't be alarmed if you don't get your money right away. If you have the right entrepreneurial spirit, thanks to this function you could be able to earn enough Robux to keep the premium membership free and for life.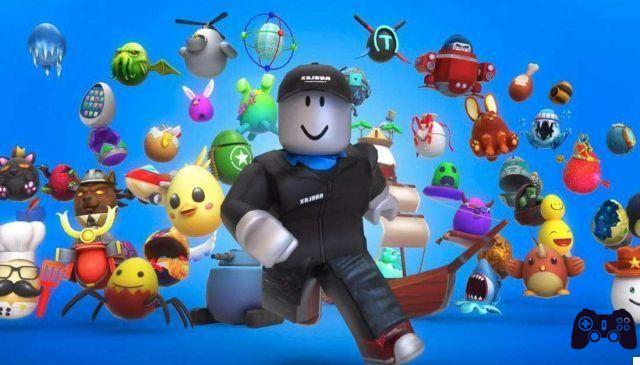 Redeeming Gift Cards - How to get Robux for free
Now let's move on to the last method to earn free Robux, that is through Roblox gift cards. As for sure you have already imagined this method to have Robux is not free at all, but it will be for you since normally other people will give it to you. Typically these cards are a great gift idea and you might ask a friend or relative as a holiday approaches. Gift cards are present in most digital stores but, if you want to save something on your purchase, we suggest you buy them through Instant Gaming.
Are available two types of cards: the letter Roblox subscription and Robux recharge. The first is available in two versions, one from € 10 and one from € 20, and will allow you to add funds to your account which you can use for pay for a premium membership or purchase Robux packages directly. The second one is available in three versions from € 10, € 25 and € 50, which will respectively allow you to add 800, 2000 or 4500 Robux to your account. Below we will explain how to do a redeem these cards on PC:
First go to the official Roblox website, log in and go to the page where you can redeem Roblox cards
Enter the code written on the back of the card or in the email that will be sent to you following the online purchase
Click on the button "Reedem"And enjoy your gift
If you want to redeem one of these cards from mobile unfortunately you cannot use the application, as it does not support this function. Instead you will have to follow all the steps that we have listed above again using the browser on your phone.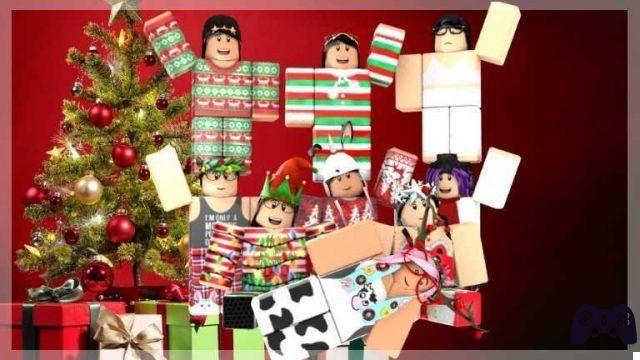 Questo è tutto
Here ends our guide on how to get Robux for free. Now that you know how to get them, all you have to do is choose the method you prefer. Furthermore, as we have already done several times in the course of the article, before saying goodbye we further reiterate that you absolutely must be wary of sites that promise you unorthodox methods to get Robux for free.
Roblox is available now for PC, Xbox One, iOS and Android. If you are interested in staying up to date with all the news on the world of video games and much more, then continue to follow us here on Holygamerz.