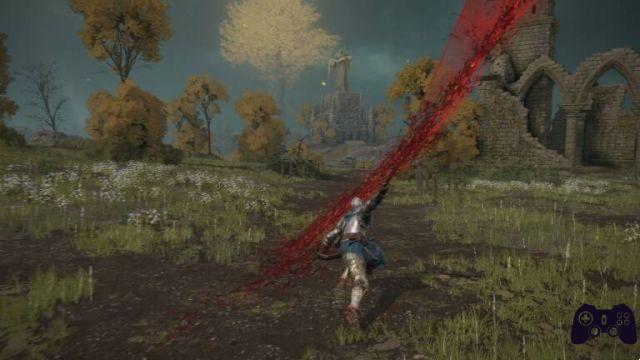 Elden Ring is undoubtedly one of the great protagonists of the videogame year that is about to close. It is no coincidence that From Software's latest work is one of the experiences with the most nominations for the next The Game Awards 2022 together with the most recent God of War Ragnarok. In all this, the world created by From Software with its latest creation continues to release a unique energy, so much so that many enthusiasts continue to create taxes of all kinds to the game, characters, moments and iconic weapons featured in the Interregnum.
The new tribute that is making the rounds on the web is the work of an enthusiast known online by the nickname of 'ExImryll'. This enthusiast worked to create in real life one of the most interesting and used weapons by players in Elden Ring: the katana rivers of blood. This kind of sword is often used not only to play against the AI, but there are many enthusiasts who also use this kind of weapon in PvP battles.
After making his real counterpart, this user posted five photos on Reddit that showcase this katana in detail. It is precisely the details that stand out in an incredible way, from the irregularly wavy blade to the blood color that completely permeates the entire part of the blade. The whole is incredibly loyal to the katana rivers from blood present in the game, even if, apparently, this reproduction appears a little shorter.
Done recently replica of RoB from Eldenring
This is just the latest tribute from an Elden Ring fan. There is no doubt that with this new IP From Software has managed to hit the mark on several levels. Let's talk about a work from such a big success that not even Hidetaka Miyazaki himself has been able to give an answer as to why his latest title has been so much appreciated far and wide.
Before saying goodbye, we advise you to visit our YouTube channel, where you can find videos dedicated to the gaming world at 360 degrees.