Find X2 Lite completes the trio of smartphones consisting of Find X2 Neo and Find X2 Pro. We are talking about a smartphone that ensures a good user experience but whose price difference with its older brothers stands out. Arrives in a 499 € only in the configuration that provides 8 Gigabytes of RAM and 128 Gigabytes of non-expandable internal memory. A figure that does not embody what could be defined as an excellent quality / price ratio, especially when compared to other solutions on the market.
We could have dared more both in terms of design and in terms of technical characteristics. Despite being a great companion these days, the Find X2 Lite didn't give me any particular enthusiasm. By this I don't mean it's not a good product. Far from it. I'm just saying that - considering the price range in which it fits and the potential of a company like OPPO - it could have done much more.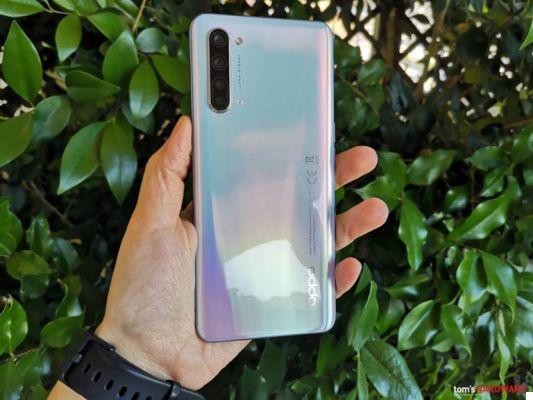 Design and display: here you can see the difference
Design and display are the two aspects that more than others show the difference compared to their big brothers. The aesthetics of Find X2 Lite completely recalls that of Realme X2 that we reviewed a few months ago. The shell is made of polycarbonate and is glossy. The color in our possession (Pearl White) is pleasant and recreates interesting plays of light when hit by the light. However, it retains the fingerprints, which become very visible.
The tactile sensation is, however, of a solid and well-built smartphone. It is not slippery. The dimensions are not properly contained but the weight of 180 grams is well distributed so as not to make it very heavy. Power button on the right and volume rocker on the left are perfectly reachable. There is the 3,5mm audio jack, absent on the Neo, an always very welcome presence.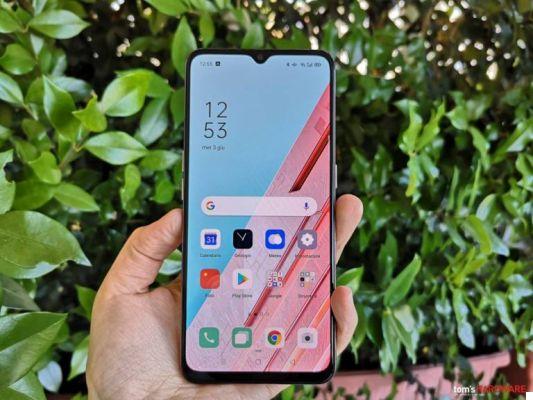 On the front stands a 6,4-inch AMOLED display with Full-HD + resolution (1080 x 2400 pixels) and aspect ratio in 20: 9. Unlike the Pro and Neo variants, the refresh rate is the standard 60Hz. In this regard, I would like to make a consideration. When I first tested a device with a 90Hz display, I stated that I didn't see a huge difference when simply navigating. I tested Find X2 Lite after using 90Hz refresh rate smartphones for almost a month. I must admit that - in this passage - the difference has become much more marked. I felt the lack of a faster refresh rate, a lack that you really only feel after getting used to a certain speed and fluidity.
For the rest, let's talk about a good panel with a convincing color rendering but with a maximum brightness not exactly excellent. Brightness that - together with the improved oleophobic treatment of the front panel - could create some headaches on the sunniest days. No curved edges and the hole for the front camera of the older brothers is replaced by a teardrop notch.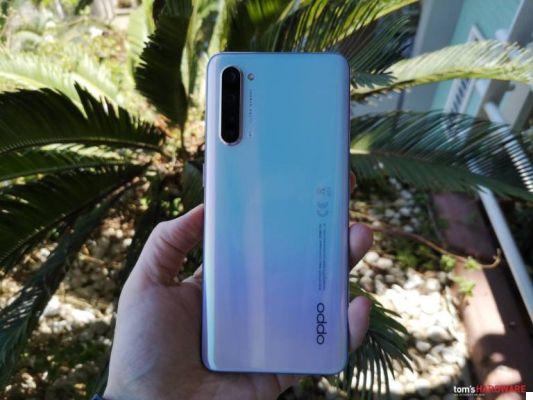 The biometric sensor for fingerprint recognition is implemented under the display. I have not encountered any problems in using it. However, I found it less accurate than that of the Find X2 Neo. Face recognition is also good, which - as always - suffers a lot in low light conditions.
Excellent performance, photographic sector can be improved
OPPO Find X2 Lite is equipped with the Qualcomm Snapdragon 765G, the same 5G processor that we find on Find X2 Neo and Mi 10 Lite. In this case, it's paired with 8 Gigabytes of RAM and 128 Gigabytes of internal storage. Unfortunately, there is no possibility to expand the memory nor to use a second SIM card. Sin. However, we are talking about a hardware platform that is now becoming synonymous with reliability.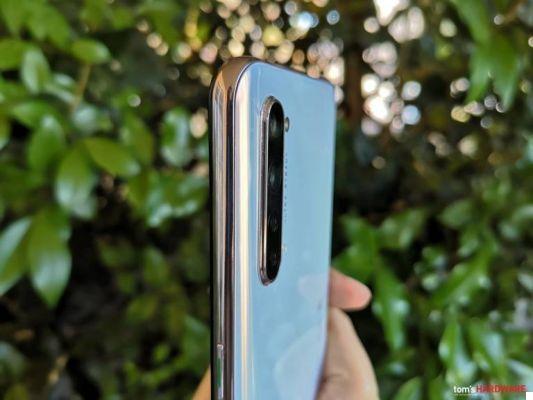 The insured benefits, in fact, are of a high level. Never any problem. The smartphone carries out all the daily activities peacefully without ever going out of breath. In short, it is a fluid and snappy device. Discreet heat dissipation that is barely felt during gaming sessions or during charging cycles. The audio is not stereo, it is guaranteed only by the speaker placed on the lower edge which reproduces an average sound.
The software platform is entrusted to Android 10 customized with ColorOS 7. We have already had the opportunity to make considerations on the OPPO UI. The Chinese manufacturer is working hard on improving the graphical interface, but there are still steps to be taken. As always, there are many software solutions available: fromAlways-On-Display to dark mode via the sidebar of your favorite apps.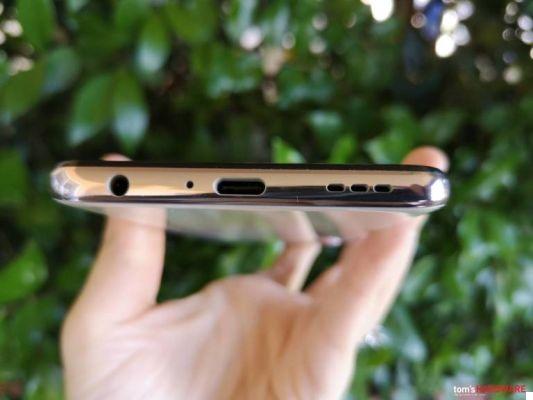 Complete connectivity: Bluetooth 5.1, Wi-Fi 6, USB-C port, NFC, 5G support, A-GPS, GLONASS, BDS, GALILEO, QZSS and 3,5mm audio jack.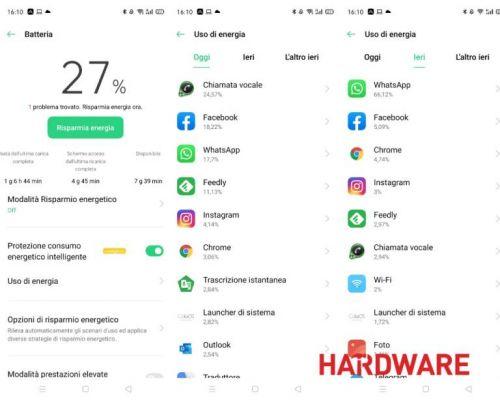 Excellent news from the autonomy front. The 4.025 mAh battery will allow you to spend your day peacefully, without particular worries. In my case, the smartphone has reached 5 hours of active display with still 27% of remaining charge after more than 30 hours from the last full charge. In addition, there is support for the fast charge VOOC Flash Charge 4.0 at 30W which ensures 50% charge in 20 minutes (very useful).
The rear panel houses four cameras. The main 48 Megapixel sensor (f / 1.7 and EIS) is combined with an 8 Megapixel wide angle (f / 2.2), a 2 Megapixel sensor (f / 2.4) and a last 2 Megapixel (f / 2.4) sensor for depth of field. The integration of a telephoto lens would have been much more interesting.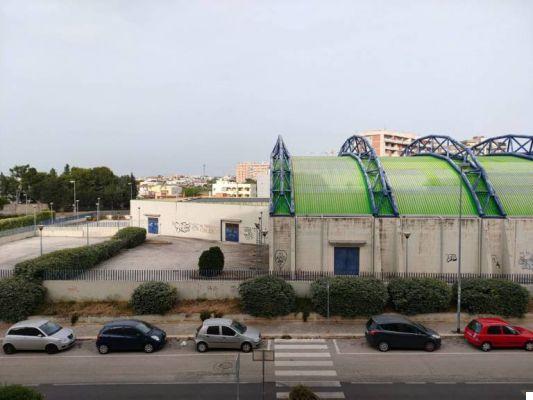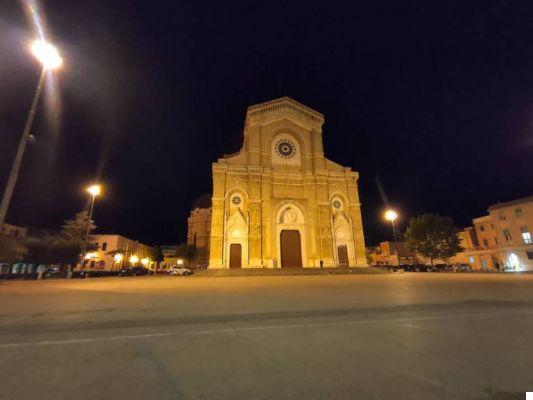 Despite the main sensor being the same as the Find X2 Neo, I found the shots to be slightly lower. In some conditions, the camera picks up less detail and the color rendition is less convincing. You can activate the "Bright Color" function to get more accentuated tones. The shots are still appreciable, especially with the right lighting, but - considering the price range - I expected something more in terms of quality.
The wide-angle sensor suffers a little in any lighting situation. Distortion is visible and tends to mix colors. In all cases, the result falls at night where, however, it is possible to take advantage of the special mode that really manages to improve the scene. The shots will appear much brighter although digital noise remains visible.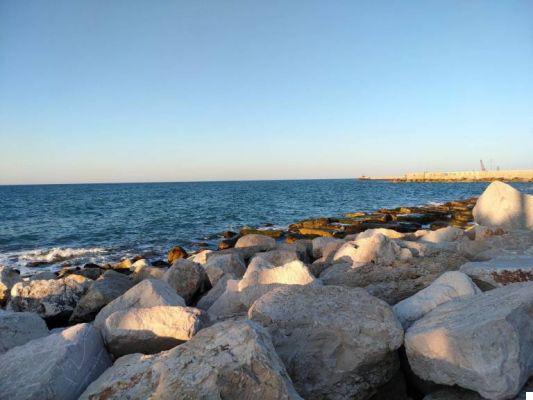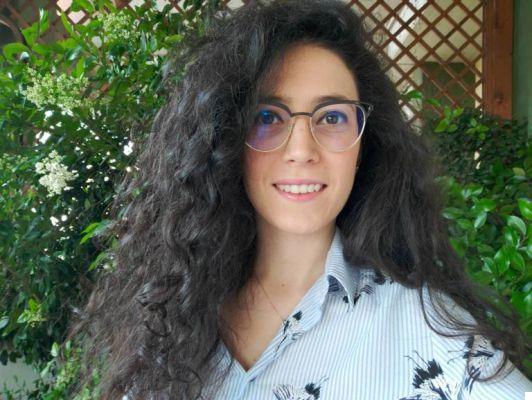 Videos can be shot up to resolution 4K is 30 fps. Again, we have Ultra Steady mode for more stable Full-HD 60fps footage and pre-installed SOLOOP application for quick video editing.
Satisfactory in daytime the front camera from 32 megapixels (f / 2.0). Selfies with a blurred background are pleasant, the colors are bright. While, it loses a lot at night where the face is too poorly lit. In short, the photographic sector is an aspect on which OPPO must continue to work.
Conclusions: who should buy it?
OPPO Find X2 Lite is a satisfactory smartphone that however collides with fierce competition. It goes without saying that the number 1 rival is the Mi 10 Lite 5G which - with a very similar technical data sheet - not only has a lower starting price, but is also the result of a brand that is no longer unknown in and in Europe. One aspect that could make the difference.
It is certainly not a product that we could define as a best-buy for the quality / price ratio. As said at the beginning, we could have dared more. However, it remains a smartphone capable of ensuring excellent performance and that does not disappoint in daily use: good autonomy, complete connectivity and pleasant design despite not being original. If these are your needs, you may want to consider buying it. The hope is that the price can drop over the months in order to truly become an attractive product that can compete on the market.
Meanwhile, you can take advantage of the promotion proposed by OPPO for which by purchasing a Find X2 Lite by June 30th you will receive free Enco W31 true wireless earphones which on Amazon are sold for 99 euros.