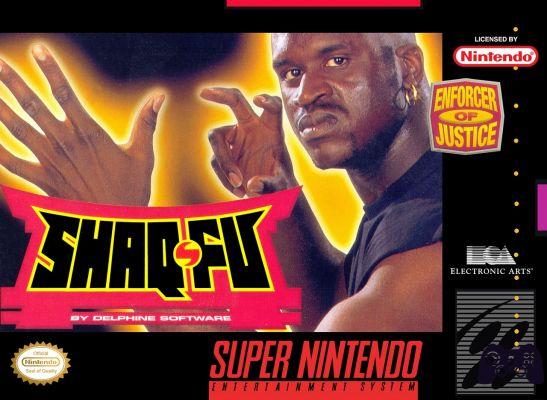 Ah… the the nineties. A somewhat surreal decade, from the point of view of someone who has only glimpsed them (nineteen ninety-nine that would be me).
Those of you who lived through the last two decades of the last century will be used to all those movies with talking dogs and "brick" style cell phones.
I personally struggle to imagine my life at a time when, instead of lashing out at the seventh Star Wars sequel, we were getting ready for the succulent idea of ​​an entire prequel trilogy.
The mental wankers people did were also very different: while women are now free to gut each other in shooters (as long as they don't show an inch of skin that could "trigger" someone), at the time there was definitely less useless din on the excessive sensuality of female curves, which, however, was opposed by the unjustified terror of weapons and violence in video games.
Perhaps, however, the game developers of the fin du siècle should have toyed with their gulliver with another question, namely the why of things.
Shaq Fu, or how the Rim Breaker became the Rib Breaker.
I quickly rework my last sentence before Banjo, Crash or Sir Daniel come and smash a chair in my head. Many development teams of the XNUMXs had very clear ideas about the direction to take, but it is a fact that from the same period some highly questionable projects, to which there really is a lack of consistency, right from the basic idea.
It is the case of Shaq Fu, a fighting game of 1994 which has as its protagonist just that Shaq who for twenty years was one of the faces of NBA. Developed by Delphine Software and distributed by EA, the game was initially met with cold reviews. The peculiarity of its history lies in what would have happened in the following years, during which the game's reputation has plummeted drastically, placing it in numerous "Top 10 Worst Games of All Time". What actually happened? Is the loathing of criticism justified, or is it all Kung-Smoke and no roast?
How bad is Shaq Fu?
Shaq Fu's storyline is as simple as it is foolish, and sees our basketball champion travel to Tokyo for a game (the proceeds of which will strictly go to charity). Rather than working out, he prefers to wander around an unspecified neighborhood of the Japanese capital, where apparently Pepsi banner ads and Kung Fu dojos abound. Shaq, intrigued by the exotic martial discipline, immediately enters a dojo where Pai Mei an elderly gentleman instantly recognizes him as "the one who was chosen by the stars to save a certain Nezu". Almost without asking questions, the basketeer dives into a portal hidden by a curtain, which leads to the "Second World" or, as it was written in the game, "2nd World" (eek!).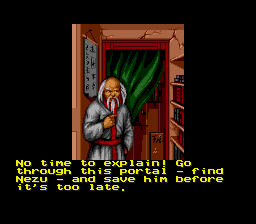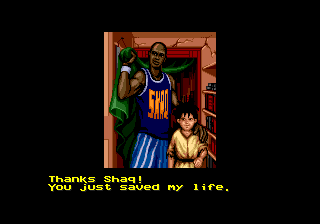 From here starts a series of fights to the Street Fighter that after all are not even so unplayable, and indeed are characterized by a good fluidity of the animations and some discreet backgrounds. The same cannot be said for the controlsthat I am quite ashamed: forget you can count on a combo system, because the few sequences that could be performed are undermined by a input lag (a delay in executing the command) really annoying.
Another component to forget is the soundtrack, that it looks like a parody of generic arcade fighting music, something that could come out of an episode of Family Guy, or Gumball. The character design is equally bland: just think that the protagonist wears a normal basketball uniform while fighting opponents that seem to come from the worst collection of He-Man action figures.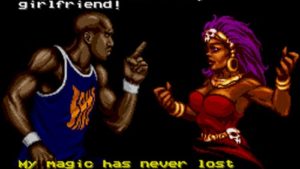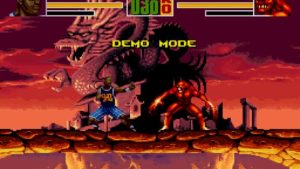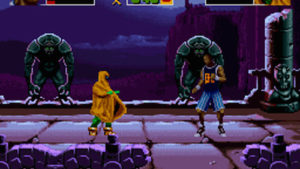 In short: one after another I spoke ill of every aspect of this production, but this is enough to justify hatred of criticism?
The answer is No., and the reason is very simple: there are far worse games. The web is teeming with information on the most gruesome videogame obscenities, starting with some downloadable titles on the phone that are truly unplayable (they don't even start), up to the now famous Ludonic productions, which are cooked right under our noses.
Shaquille's Kung-Future
While Shaq Fu is undoubtedly a poor quality product, Destiny has been good to him, giving him a following that has just been baked. "A Legend Reborn" (as it is called) is an ironic and funny title, whose strength is precisely that absurd premise that sank the reviews of its predecessor: "Shaqille O 'Neil is a master of Kung Fu!".