After the presentation in China, ZTE Axon 20 5G officially lands in Europe too. The first smartphone with a camera under the screen is available for purchase in the black version 449 to EUR, a decidedly interesting figure considering the integrated technology and a respectable technical data sheet. The device will initially be available in limited quantities via invitation codes. Users can join the New Vision Club program to be among the first to buy Axon 20 5G and receive a free pair of ZTE LiveBuds true wireless earphones.
Let's move on to the technical characteristics. ZTE Axon 20 5G integrates a panel OLED from 6,92 inches with 90Hz refresh rate and four rear cameras (64MP + 8MP + 2MP + 2MP). The beating heart is it Snapdragon 765G with 8 GB of RAM and 128 GB of expandable internal memory. All powered by a 4.220 mAh battery.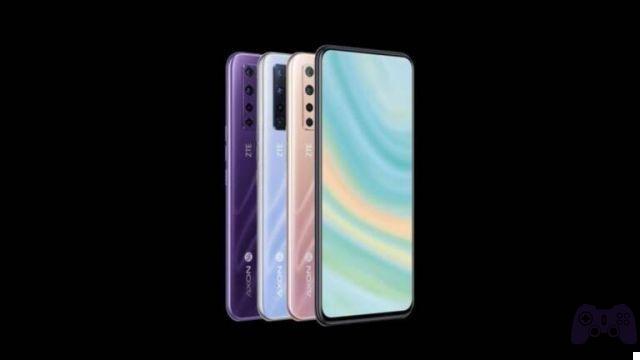 The peculiarity is all under the screen, where it has been implemented the 32 MP front camera which entailed several challenges, as explained by the company itself at the presentation stage. A special was used to get enough light to the sensor for the shots transparent film coating on the screen layers. In addition, the camera adjusts the amount of light needed thanks to the presence of a particular light perception sensor.
While the problem of the difference in colors in the area where the sensor is positioned has been solved thanks to a reworking of the pixels around the camera lens to match the rest of the display without any noticeable color distortion. The quality of the shot is then optimized by the image processing algorithms. It will be interesting to test these results in the field.
As mentioned at the beginning, ZTE Axon 20 5G is available in limited qualities upon enrollment in the New Vision Club program. Shipments are also available for the. All the details are available on the official website.
Discover Amazon's offers on smartphones at this link. Many discounted models.