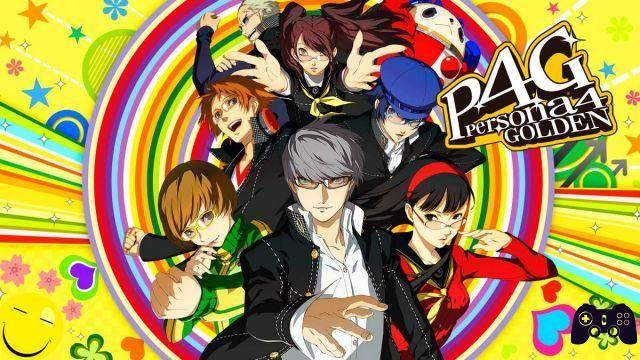 One of the main features of the new Persona series titles are the so-called Social Link, i.e. relationships with various characters within the game to which different tarot cards are associated.
Spending time with them will rank the associated Social Link, allowing us to obtain various bonuses useful for gameplay
In this guide we will explain how to easily advance the Social Link of the arcane Hierophant, associated with Ryotaro Dojima.
Personal profile
Ryotaro Dojima is it uncle of mother of protagonist Yu, and is the boy's guardian during his stay in Inaba, and consequently for the duration of the game.
It is an investigator who in the course of the game was placed on the trail of the serial killer from Inaba. His investigations will often also touch the story of the protagonist and their battle against the Shadows.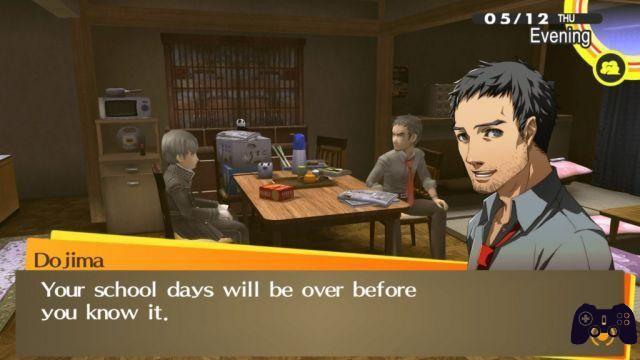 It can be easily recognized by its appearance: he has short hair and gray eyes, a unkempt beard e he never wears his black jacket, which he always carries on his shoulders. Instead, he is often seen with a gray shirt and a red tie.
His stories will also often be linked to those of his colleague Tohru Adachi and those of hers daughter Nanako, cousin of Yu. The one with Nanako is in fact the relationship of a absent father, which is also shown in his Social Link.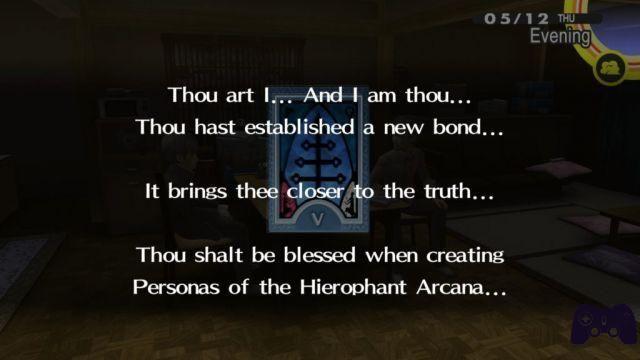 You will not in fact continue Nanako's Social Link if Dojima is at home, and often the problems the girl suffers from will be due precisely to the fact that the father cannot always be at home and do everything he would like for his daughter.
Availability and location on the game map
Dojima will be found at home in the evening every day if the dungeon has been completed, but every time he's home, you won't be able to continue the Social Link of Nanako.
The Social Link will start talking to him while he is home after finishing the first dungeon. The last day you can continue it will be the 3 November.
Also, for this Social Link it will be vital to have a high level Expression. For the Rank 2 you will need to level 2, for the Rank 4 di level 3 and for the Rank 5 di level 4.
Answers to questions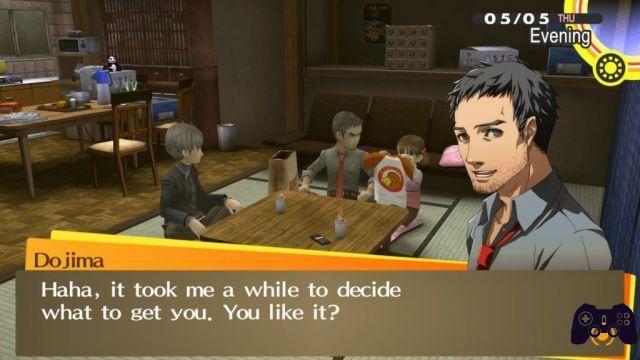 Remember to always equip a Person of the Arcanum Hierophant for get more points from conversations with Ryotaro Dojima (the table below will take this into account when specifying the points obtained).
If you need help with your Persona 4 game, we recommend that you check out ours complete wiki to the game and its Social Links.
After completing this Social Link you will receive the item Coffee Mug, which will allow you to merge the Kohryu person.
Fellow Athletes (Strength)

Yumi / Ayane (Sun)

Adachi (Jester)

Dojima (Hierophant)

Nanako (Justice)

Ai (Moon)

Eri (Temperance)

Sayoko (Devil)

Hisano (Death)

Fox (Hermit)

Igor (Judgment)

Marie (Aeon)

Margaret (Empress)

Naoki (Hanged Man)

Shu (Tower)