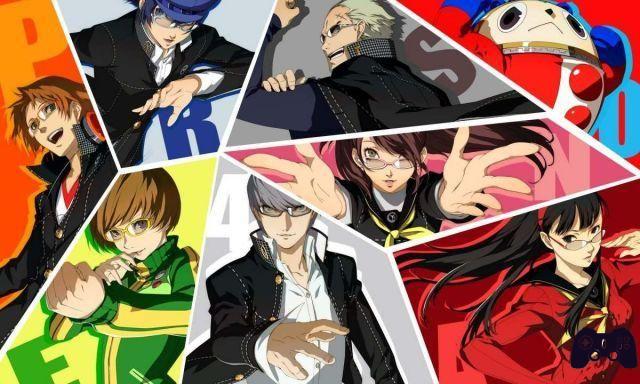 Persona 4 Golden allows the player to read certain books to increase Yu's Social Stats or to unlock new places on the map. Given these premises, it is quite obvious that you will need them during the adventure to increase the Social Stats or to unlock the necessary places to get other bonuses.
Where to get them and how to read them

To learn more:
Persona 4 Golden - How to maximize Social Stats
Books can be purchased at Yomenaido Bookstore (Shopping District, South) but also through side missions or special events. In total they are 32, certainly not a few but too many!
Ok, once you have acquired the books you still need to read them somewhere. In your room you can use the sofa to read books, obviously consuming half a day, which is why we advise you to do it when you don't have Social Links to take care of. There is also the possibility of doing it at the Shopping Discrict, South in the first building immediately next to the gas station.
The length of a book varies between 2 and 5 chapters. Unfortunately, you can only read one at a time, unless you unlock Hyperspeed Reading which raises the limit to two.
List of books
The books obtainable especially
Unfortunately 3 books will be easily mixable if you have chosen the basketball team and not the football team. In the latter case it will be enough to save for safety before the dates indicated in the table, but in the first case you will have to be very careful.
The Witch Detective: After completing the Kanji dungeon (important !!!) you will need to have theArcane Strength at level 4 or lower by May 29th, date you will receive the book.
Poly-land: Strength from level 1 to 4 or from level 7 up by July 15, when you will have to go to your room to receive a call from Kou. Tell them that you are allergic to algebra.
The O-Cha Way: Strength at one of the following levels: 1, 2, 3, 4, 7, 8, 9 by August 10, if you have chosen the basketball team. If you have chosen the soccer one, any level will do. If you have chosen Kou, ranks 5 and 6 will not get you the book.
The Divine Way: This book will only be available in summer festival of 21 August, and only if you are in a love affair with one of the various girls in the game. Despite this, Rise he will give us the book to whatever rank it is, Ai e Ayane only from rank 3 onwards and Yumi at rank 1, 2 or 10 (engaged).
The reward for reading it all
Reading all the books will grant you access to the accessory Reader King, which increases the Magic stat by 10. Not a bad reward, but let's say you should read all the books to get the "Compulsive Reader" trophy.