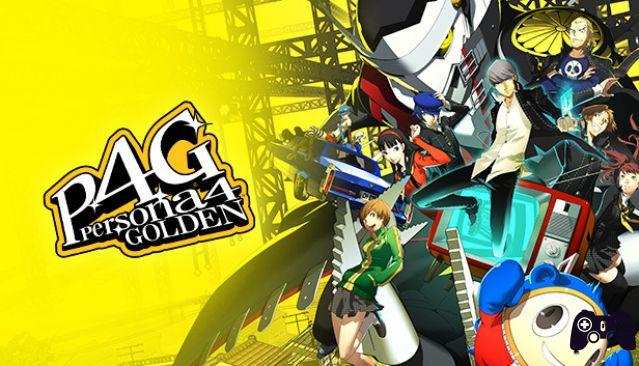 One of the main features of the new Persona series titles are the so-called Social Link, or relationships with various characters within the game to which the Major Arcana of the tarot cards are associated.
Spending time with them will rank the associated Social Link, allowing us to obtain various bonuses useful for gameplay
In this guide we will explain how to easily advance the Social Link of the arcane Aeon, associated with Marie.
Personal profile
Marie is a new character that was introduced with 4 Golden Person, the improved version initially released on PlayStation Vita in 2012 and which has recently also landed on PC. In fact, he was not present in the original version of Persona 4 and the new content of this new version is linked to his character.
You will meet the protagonist atbeginning of his adventure coincidentally, and she soon turns out to be a resident of Velvet Room, along with Igor and his assistant Margaret.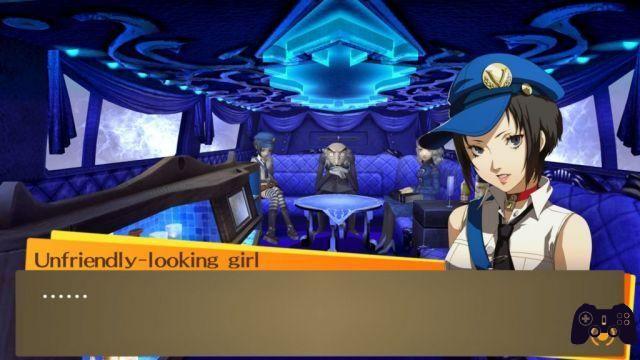 For this reason you can meet her during the game inside the room of Igor (- in this case represented as a limousine -) or just outside of it.
The girl is recognizable by one very white skin, black hair and gray eyes, and hers peculiar clothing, consisting of a blue hat and bag, a school dress and black and white striped stockings.
Marie dresses eccentrically, but the same can be said for her behavior: she has always lived inside the Velvet Room, which is why she is completely foreign to the outside world and its mechanisms.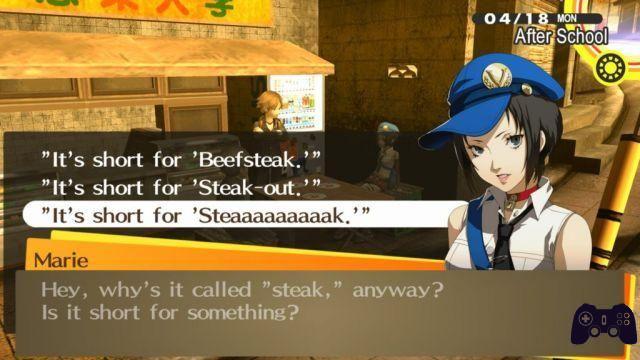 In fact, he behaves strangely with Yu and his companions, and seems almost not to be part of the general atmosphere of the game due to the great contrast created by his personality. For example, he will not know what a school is, friendship or everything that is an integral part of the life of a teenager, and in particular of the life of the protagonist and his companions.
For his Social Link, he will often ask you, in his typical stubborn way, to take her outside and show her Inaba to learn more about the world, as requested by his superior Margaret.
Availability and location on the game map
To start this Social Link, just enter the Velvet Room starting from 18 April, during which an event will automatically start that will allow you to start the Social Link. (in case he doesn't leave, just go out and re-enter the room)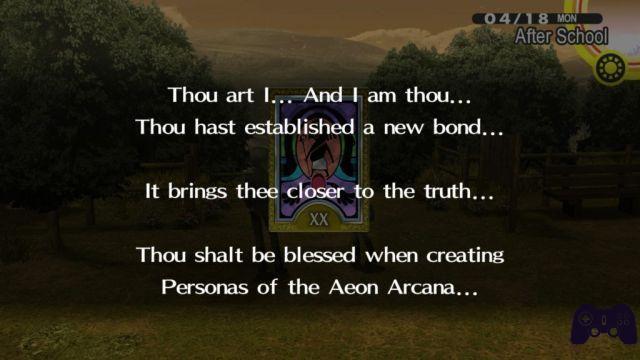 Immediately after the event you will need to speak to Marie in the Velvet Room. From this moment on, you can talk to her in front of the door of the room to start Social Link events.
You have until February to complete this Social Link, as completing it will open a new one Exclusive dungeon in Persona 4 Golden. This dungeon will also allow you to get the exclusive ending of the Golden version.
Answers to questions
Remember to always equip one Person of the Arcanum Aeon to earn more points during your interactions with Marie (the table below will take this into account when specifying the points earned).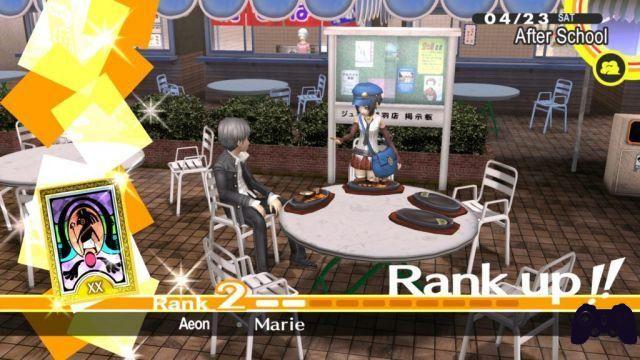 To start the Rank 5 of this Social Link you will have to wait for the 24 of July. If you want more details regarding the game and its mechanics, we recommend that you see the our complete guide to the game.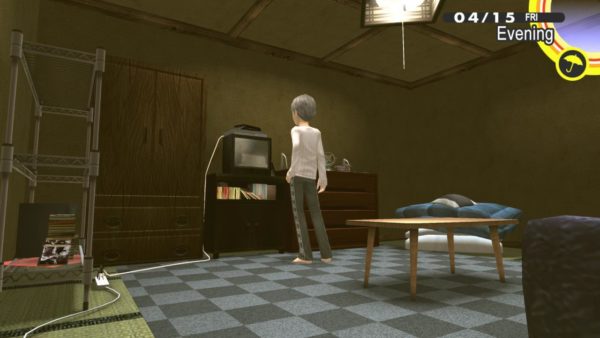 To learn more:
The Persona experience for a person who has never played Persona
Fellow Athletes (Strength)




Yumi / Ayane (Sun)

Adachi (Jester)

Dojima (Hierophant)

Nanako (Justice)

Ai (Moon)

Eri (Temperance)

Sayoko (Devil)

Hisano (Death)

Fox (Hermit)

Igor (Judgment)

Marie (Aeon)

Margaret (Empress)

Naoki (Hanged Man)

Shu (Tower)
Frequently asked questions and answers
The moment you run into an obstacle in her social bond and she refuses to go out with you, don't worry; all you have to do is follow the story and get through the next dungeon to get the next character.
The next time you have a day off, you should be able to chat with Marie and upgrade normally.

How to increase your Social Links.
The main thing you must do to increase your Social Links is to go out with the partner you have chosen.
Each character will have their own schedules and times when they are free, so you will probably level up multiple Social Links at the same time.

Yes, you can date Ai, Ayane/Yumi, Marie and one of Chie/Yukiko/Rise/Naoto without any problem.
Keep in mind that for each essential celebration (Christmas, New Year, Valentine's Day) you can only select one girl other than Marie, so you won't be able to see each and every scene.

Who around here would know about art and antiques? Old Daidara.

Compilation of frequently asked questions that our users have sent us and that our experts have answered.