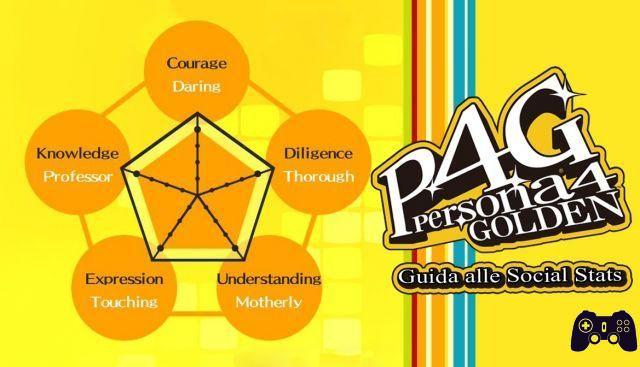 One of the most important elements of the Persona series from Persona 3 onwards concerns the social life. To command this aspect there are the Social Stats, the statistics necessary to interact in a certain way and progress with the Confidants present in the game.
What can I say, it will be necessary to bring them all to the maximum to complete 100% Persona 4 Golden, not counting the trophy Mr. Perfect. The Social Stats are 5 in total, each of them with 5 levels. It will not be easy to bring them to the maximum, which is why I will help you with this guide.
Knowledge
Courage
Expression
diligence
Understanding
What is Knowledge for?
To successfully pass the exams and thus obtain useful rewards but above all for the Social Link by Margaret and Naoto. It goes without saying that it is particularly important!
The 5 levels of Knowledge are: Aware (1), Informed (2), Expert 3), Professor (4) and Sage (5).
How can I increase it?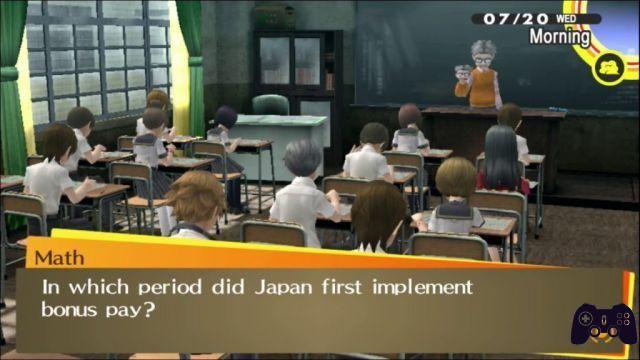 Fortunately, there are several ways and it is quite intuitive to work on this statistic. Here they are all:
Answer correctly in class
Studying in the library or desk at home. During rainy days you will receive a bonus!
Read some books
Eat ramen at Aiya's for 3000 yen
What is Courage for?
To give some very "brave" answers during the game and to finish the Social Link by Ai and Naoto.
The 5 levels of Courage are: Average (1), Reliable (2), Brave (3), Daring (4) and Heroic (5).
How can I increase it?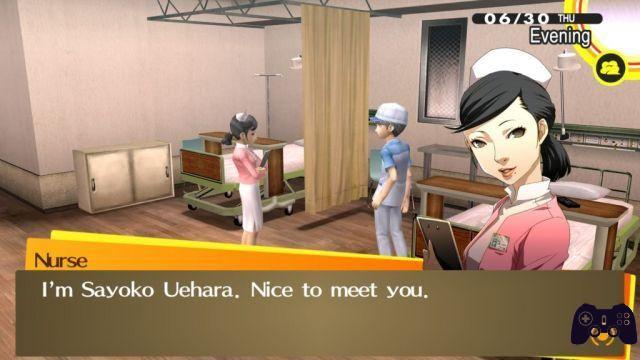 Again there are numerous options, if possible try to maximize it as soon as possible. Here are all the elements that contribute to raising the level:
Respond in a certain way to some questions throughout history
Read the right books
Work in the hospital
Eat bad food in the fridge at home or try your luck at Aiya's for 3000 yen
Cycling
What is Expression for?
In fact it mainly serves to finish the Social Link by Dojima and Nanako. It has no other relevant uses that come to mind.
The 5 levels of Expression are: Rough (1), Eloquent (2), Persuasive (3), Touching (4) and Enthralling (5).
How can I increase it?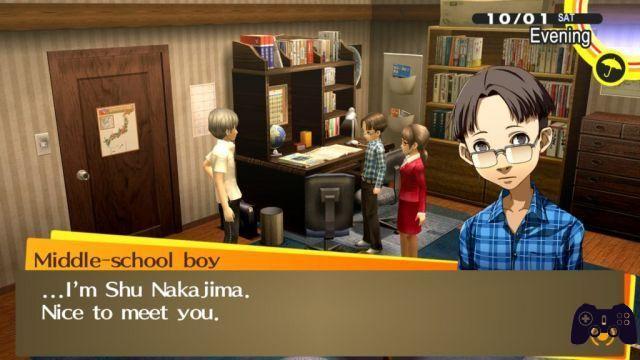 This time a little more difficult to level up, but it is necessary to get platinum and finish the two Social Links mentioned above. Here's what you could do:
Correctly answer some questions in class
Read the right books
Work as a translator or tutor
Attend the Cultural Club (school)
What is Diligence for?
To fish more and work in some places, such as the hospital, it is necessary to be able to access Sayoko's Social Link.
The 5 levels of Diligence are: Callow (1), Persistent (2), Strong (3), Persuasive (4) and Rock Solid (5).
How can I increase it?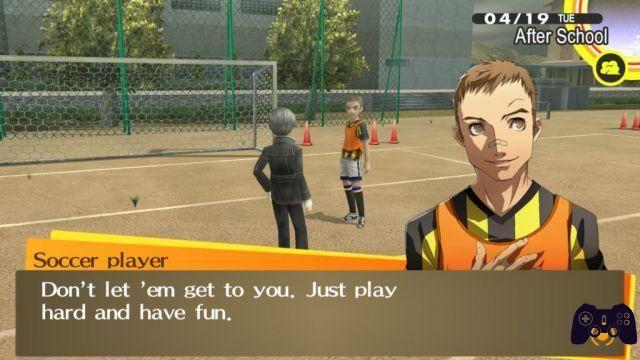 I honestly think this is the classic statistic that is quite difficult to manipulate, but here's how:
Work at the bar or close the bags
Read the right books
Attend the Sports Club (school)
Eat "Regular Ramen" or "Special Ramen" at Aiya for 3000 yen. The first type even better!
Dedicate yourself to the garden of Dojima
What is Understanding for?
To work as a babysitter e finish Naoki's Social Link. Nothing too important, you can work on it even later.
The 5 levels of Understanding are: Basic (1), Kindly (2), Generous (3), Motherly (4), Saintly (5).
How can I increase it?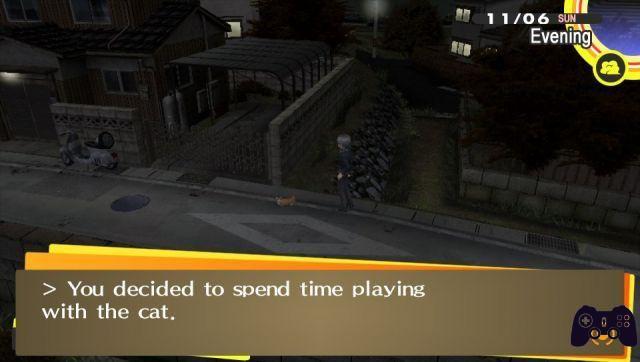 Again, you'll have to work hard enough, which is why you may also overlook this stat during the first run. Anyway, here's what I recommend you do:
Work as a babysitter or do Origami
Read the right books
Eat "Special Ramen" at Aiya always for 3000 yen
Spend time with the cat you will find outside the home. Only possible when Dojima is missing in the evening!
A life dictated by numerini
What can I say, one of the most characterizing elements of the Persona series (at least from 3 onwards) are the Social Stats. Indeed the protagonist does nothing but gradually improve himself, carrying out a number of fairly common activities. I've always thought this thing is one of the greatest strengths of the series, as it makes the player identify with the calm rhythm of Inaba!
Frequently asked questions and answers
Studying with friends the week before the exams is a good way to earn some extra points for social statistics, besides working on your social ties.
If you do so, your knowledge will increase significantly, and if you have read the book we invite you to, that bonus will also apply.

It is possible, but it is not recommended for a first game.
The schedule is not as tight as in Persona three, but you still have to be very careful.
Enjoy the game at your own pace.
Then you can focus on achieving each and every social link in a second game.

July 14: Which well-known Heian-era friar used an incorrect version of the Kanji? - Kuukai.

Compilation of frequently asked questions that our users have sent us and that our experts have answered.