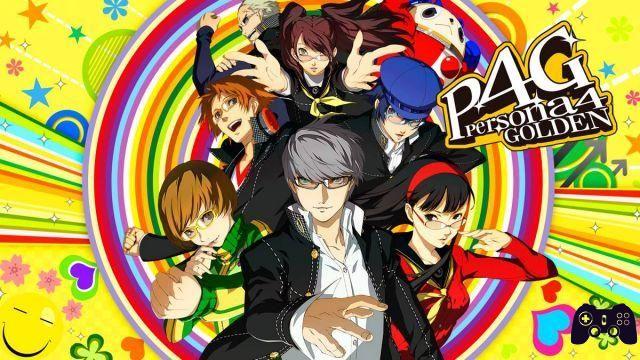 One of the main features of the new Persona series titles are the so-called Social Link, i.e. relationships with various characters within the game to which different tarot cards are associated.
Spending time with them will rank the associated Social Link, allowing us to obtain various bonuses useful for gameplay
In this guide we will explain how to easily advance the Social Link of the arcane Temperance, associated with Eri Minami, called Young Mother from the game.
Personal profile
Eri is a young mother that the protagonist will meet during his work of Assistant Daycare Caretaker, where you will have to keep children at bay waiting for their parents to come and get them.
In particular, Eri Minami has several problems regarding her step-son, Yuuta, as he really doesn't feel anything about him.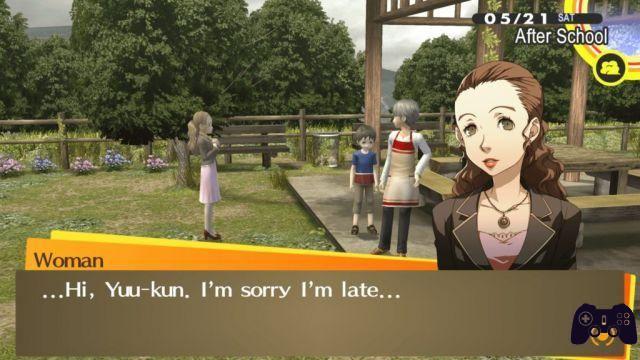 However, she is obliged to have something to do with the boy because the father is completely busy with his work, for which he also moved abroad.
Knowing her, Yu will find out about her particular family situation, and will be able to better understand this young woman and help her to overcome one's inner conflicts.
Availability and location on the game map
You can start this Social Link by taking part-time work in Bulletin 'Board present in Northern section of the Shopping District. In particular, this work will be available from the 2 May.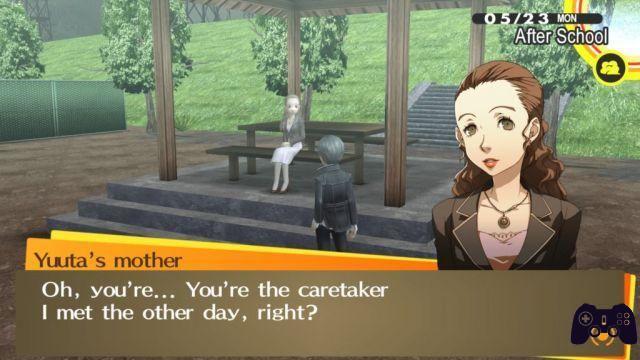 To start this work, just go to bus stop at the bottom of the section South of the Shopping District. At your second session, iYou will meet Eri and you can start your Social Link.
Answers to questions
Remember to always equip one Person of Arcanum Temperance to earn more points during your interactions with Eri (the table below will take this into account when specifying the points obtained).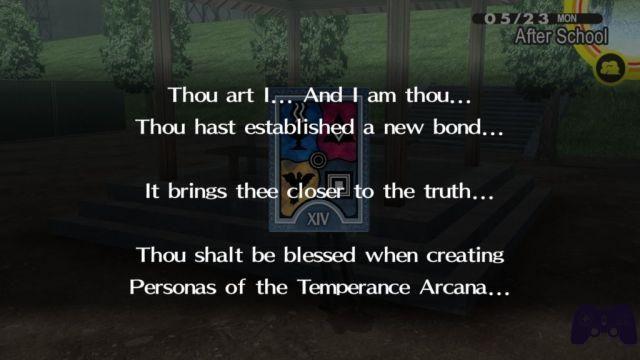 I remind you that we also have one complete guide to the game which collects all the guides we have written on Persona 4 Golden, which you can visit for other useful information during the gameplay.
Fellow Athletes (Strength)




Yumi / Ayane (Sun)

Adachi (Jester)

Dojima (Hierophant)

Nanako (Justice)

Ai (Moon)

Eri (Temperance)

Sayoko (Devil)

Hisano (Death)

Fox (Hermit)

Igor (Judgment)

Marie (Aeon)

Margaret (Empress)

Naoki (Hanged Man)

Shu (Tower)