Dragon Quest Builders 2 is out and, waiting for our review, we offer you a guide to better face the first hours of the game
Dragon Quest Builders 2 is the new title developed by Square Enix e Omega Force, which throws us into a fantastic open world in cubes (Minecraft style). This may seem like a game designed solely for the little ones, but in reality it is not. In fact, there are various elements present in the main titles as well, such as the long lines of dialogue to follow. In this guide we will help you to introduce you in the first hours of the game of the new Action RPG.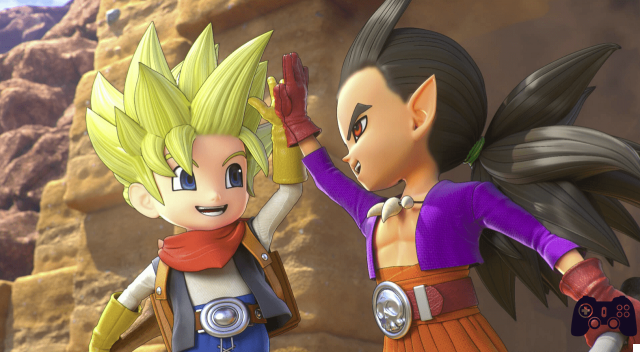 How to deal with the first hours of the game
As we have already mentioned, Dragon Quest Builders 2 is not the classic "Minecraft-like" title only suitable for kids. Behind the cubed appearance, in fact, hides a solid RPG in which it is possible to collaborate with one's companions for the creation of the largest metropolis in circulation. This, side by side with a storia well present evaluation with long dialogues, makes it emerge from the monotonous vortex that often hits the market. But now let's stop the chatter and let's get started!
Read, read and… read! - Dragon Quest Builders 2: guide to getting started right
In this title, as in the main saga, they will arrive gradually new game mechanics. Especially in the early hours you will be literally hit by the gameplay news, each accompanied by the appropriate tutorial. In addition to guides on new mechanics, there are others dedicated to those who have not played the previous title or, in any case, are not used to similar videogames.
Obvious, these tutorials are optional and, more often than not, the use of such mechanics is easy and intuitive, but we advise you to take a look at it so as not to find yourself unprepared.
Take advantage of the new features - Dragon Quest Builders 2: guide to get started in the best way
There are different news that have been introduced in this second chapter, which will make you breathe a sigh of relief and… save a lot of time!
First of all: construction hammer and weapons no longer damage each other. In fact, you no longer have to be there to choose which weapons to deteriorate first or so on, but you can start using the best armament obtained right away… at least until you get a better one.
Another new addition is the click. While in the first chapter the explorations were always carried out with the same speed, In Dragon Quest Builders 2, the ability to take a sprint has been introduced. The latter consumes the stamina bar which, once emptied, will no longer allow you to run. However stamina recovers really quickly, making explorations far faster and more dynamic.
The best thing added in this new chapter is fast travel. Whether you want to head to a point on the current island or to the other side of the ocean, fast travel will allow you to teleport to all places on the map. To make a quick trip to a specific point just have discovered it, open the map, select it and travel!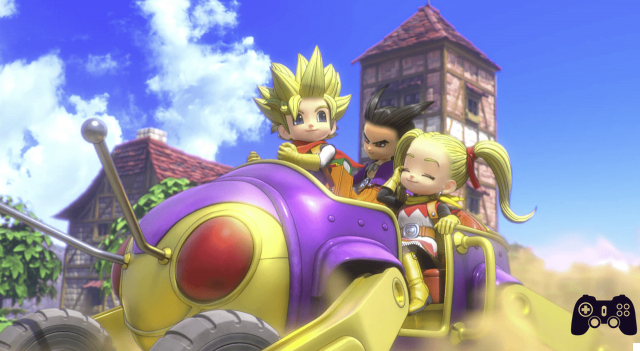 Play together - Dragon Quest Builders 2: guide to get started in the best way
To access the multiplayer you will have to progress in the story for about an hour of play. Once unlocked, you can collaborate with three additional builders to fight, explore and build the most particular structures. Although the story is only playable in single-player, your friends can help you fill the city with imaginative and original decorations, making your metropolis the most beautiful around.
Ready to become the best builders?
This was our guide on how to best deal with the first few hours in Dragon Quest Builders 2, was it helpful to you? We remind you that the title is already available on Nintendo Switch and PlayStation 4.
For other guides on the best videogames around, keep following Holygamerz.