Redmi is preparing to launch its new top-of-the-range smartphone, the K40, a device that will certainly make the excellent value for money its extra weapon, without sacrificing performance. It has indeed been confirmed that the device will be able to count on the latest flagship SoC from Qualcomm, the Snapdragon 888, after other hypotheses concerning the use of Mediatek or Qualcomm processors but of a lower range had been advanced in recent weeks.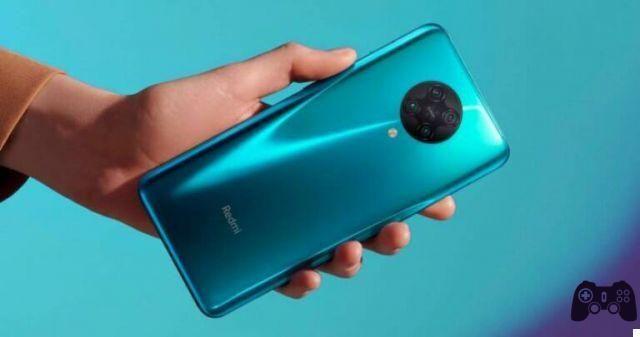 In a recent post published on the well-known Chinese social network Weibo, the general manager of Redmi, Lu Weibing, released some key information on the smartphone, which will be unveiled in China over the next month. In addition to confirming the use of the processor of the American company, relative indications have been provided to the battery which will be 4000 mAh while the display will be flat and will not have any curvature on the sides. The launch price was also unveiled, which will be 2.999 yuan (about 380 euros at the exchange rate), a much lower figure than that required for the Xiaomi Mi 11, also announced in recent days and equipped with the same processor as the K40.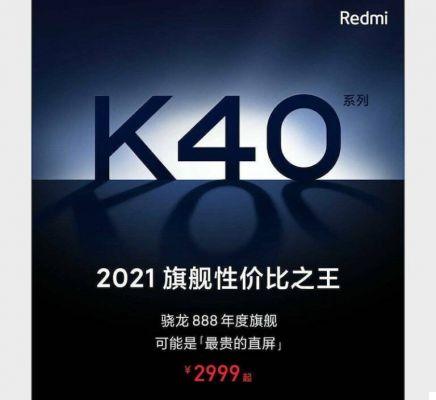 Although the post does not reveal further details on the next device, we can hypothesize the implementation of a good hardware package that could make the Remdi K40, a real best buy. Just as seen with its predecessors, your smartphone may be equipped with an FHD + panel instead of a curved screen with QHD + resolution, an LPDDR4x RAM and UFS 3.0 memories, at least for the base model. Furthermore, the K40 could give up some of the premium features present on the Xiaomi Mi 11, all to make the price more competitive. Redmi will certainly release new nets in the days before the launch but according to the information already in our possession it is not difficult to imagine that once it has landed on the market, the device can be very successful.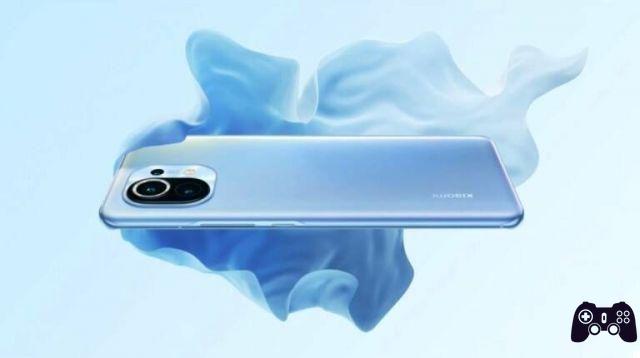 For those who want to aim for the best of technology present in Xiaomi smartphones, they can turn to the new Xiaomi Mi 11 as soon as it arrives. a 6,81-inch AMOLED display with QHD + resolution and a 120 Hz refresh rate, a maximum brightness that reaches 1500 nits, 12 GB of LPDDR5 RAM in the most expensive model, 256 GB of UFS 3.1 internal memory and a rear photographic compartment entrusted to three cameras with a 108 MP main sensor. Both models should land in our latitudes in the coming months and at that point it will clearly be the price difference that will make users lean towards one or the other model.
On Amazon you can find it Redmire Xiaomi Note Pro 9 for less than 240 euros. To know the offer follow.