Update the 02 / 12 / 2022
New games coming to Xbox Game Pass
| | | | | | |
| --- | --- | --- | --- | --- | --- |
| VIDEO GAME | Xbox One | Xbox Series X | S | PC | Cloud | OPTIMIZED FOR SERIES X|S |
| LEGO Star Wars: The Skywalker Saga | ✔ | ✔ | ✔ | ✔ | ✔ |
| Hello neighbor 2 | ✔ | ✔ | ✔ | ✔ | ✔ |
| Chained Echoes | ✔ | ✔ | ✔ | ✔ | ✔ |
| Metal: Hellsinger | ✔ | | | | |
| High on life | ✔ | ✔ | ✔ | ✔ | ✔ |
| potion craft | ✔ | ✔ | ✔ | | |
| Hot wheels unleashed | ✔ | ✔ | ✔ | ✔ | ✔ |
| Rainbow Billy | ✔ | ✔ | ✔ | ✔ | ✔ |
| Eastward | ✔ | ✔ | ✔ | ✔ | ✔ |
| Totally Reliable | | | ✔ | | |
| The Walkig Dead: The Final Season | ✔ | ✔ | ✔ | ✔ | |
Video games that will be removed from Xbox Game Pass
Aliens: Fireteam Elite (Cloud, Console, and PC)
Breathedge (Cloud, Console, and PC)
Dragon Quest XI: Echoes of an Elusive Age (Cloud, Console, and PC)
Firewatch (Cloud, Console, and PC)
Lake (Cloud, Console, and PC)
One Piece: Pirate Warriors 4 (Cloud, Console, and PC)
Neoverse (Cloud and Console)
Race with Ryan (Cloud, Console, and PC)
Record of Lodoss War: Deedlit in Wonder Labyrinth (Cloud, Console, and PC)
Rory McIlroy PGA Tour (Console) EA Play
Transformers: Battlegrounds (Cloud, Console, and PC)
Coming in 2023 from Activision Blizzard
Crash Bandicoot 4
Crash Bandicoot N'Sane Trilogy
Crash Bandicoot Nitro Fueled
Axe: Shadow Die Twice
Warcraft 3 Reforged
World of Warcraft
World of Warcraft The Burning Crusade
World of Warcraft Wrath of the Lich King
World of Warcraft Cataclysm
World of Warcraft Myst of Pandaria
World of Warcraft Warlords of Draenor
World of Warcraft Legion
World of Warcraft Battle for Azeroth
world of warcraft shadowlands
World of Warcraft Dragon Flight
Starcraft remastered
Starcraft 2 Wings of Liberty
Starcraft 2 Heart of the Swarm
Stacraft 2 Legacy of the Void
Diablo 2 resurrected
Diablo 3
Diablo 3 Reaper of Souls
Overwatch
Overwatch 2
Spyro: Reignited Trilogy
Tony Hawk's Pro Skater 1 + 2
Call of Duty Saga
Games coming in the future already confirmed
Starfield (11/11/2021)
The Elder Scrolls VI
Ghostwire Tokyo (2023)
STALKE.R. 2 (TBA)
Fable
avowed
Hellblade II
Forza Motorsport
State of Decay 3
Everwild
recompile
The Wild at Heart
She Dreams Elsewhere
Dead Static Drive
Little Witch in the Wood
Way of the woods
Edge of Ethernity
The Outer Worlds 2
Contraband
Atomic Heart
Party Animals
red fall
replaced
Diablo IV
Overwatch 2
Call of Duty (2023)
What is Xbox Game Pass
Xbox Game Pass is a subscription service that allows you to play more than 250 video games on Xbox consoles (Xbox One, Xbox Series X|S), PC or streaming via the Cloud service (laptop, tablet, smartphone and in the future also on TV). The subscription also includes a good portion of Xbox Original and Xbox 360 backwards compatible titles. Right now the service is offered in three different packages: Xbox GamePass PC, which includes games that can only be played on PC; Xbox Game Pass Console, where you can only play Xbox games; Xbox Game Pass Ultimate, the most used, which allows you to play all titles on any platform, also taking advantage of the Cloud, Xbox live and EA Acess (with related games). In this article we list in detail the constantly updated Xbox Game Pass game lists with lots of possible improvements for Xbox Series X | S.
How Xbox Game Pass works
Before that, we briefly explain the costs of the subscriptions and how they work. Xbox Game Pass it costs around 10 euros a month – 9,99 to be exact – for both PC and Xbox One and allows you to download more than 250 games to play on your Xbox One or Windows 10. Xbox Game Pass Ultimate, on the other hand, costs 12,99 euros per month and includes the two Xbox Game Pass subscriptions as well as Xbox live Gold. All Xbox Game Studios exclusives are present on both platforms and whenever they are released, they will be immediately downloadable from Xbox Game Pass game lists. By using the subscription you will also get a 20% discount on all the titles in the Xbox Game Pass if you decide to buy them. We specify that, for now, the DLCs are not included. Let's go now to see the updated Xbox Game Pass game lists, complete and divided by console and PC in alphabetical order.
The subscription can be purchased both in the Ultimate version and in the respective subscriptions for Xbox One and PC, it is good to specify that once registered, it will be renewed every month, unless it is deactivated from automatic renewals.
Xbox Game Pass Consoles | Amazon (3 months) | Amazon (6 months) | Microsoft Store (1 month)
Xbox Game Pass PC | Microsoft Store (1 mese)
Xbox Game Pass Ultimate | Amazon (1 month) | Amazon (3 months) | Microsoft Store (1 month)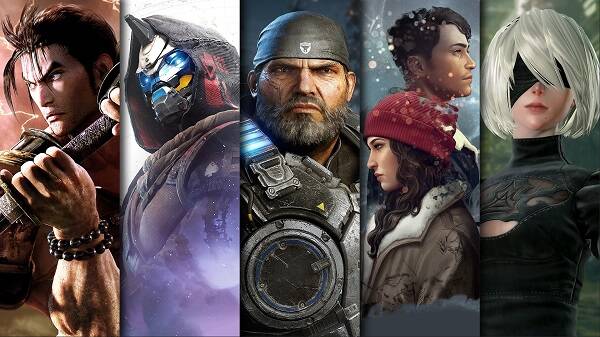 Xbox Game Pass, the catalog of available games
| | | | | | |
| --- | --- | --- | --- | --- | --- |
| VIDEO GAME | Xbox One | Xbox Series X | S | PC | Cloud | OPTIMIZED FOR SERIES X|S |
| | | | | | |
| #iDarb | ✔ | ✔ | | | |
| > Observer | ✔ | ✔ | | | |
| 7 Days to Die | ✔ | ✔ | ✔ | ✔ | ✔ |
| The Plague Tale Requiem | | ✔ | ✔ | ✔ | ✔ |
| A Way Out | ✔ | ✔ | ✔ | | |
| absolver | ✔ | ✔ | | ✔ | |
| Alice: Madness Returns | ✔ | ✔ | ✔ | | |
| Amnesia | ✔ | ✔ | ✔ | ✔ | |
| Amenity Rebirth | ✔ | ✔ | ✔ | ✔ | |
| Among Us | ✔ | ✔ | ✔ | | |
| Anacrusis | ✔ | ✔ | ✔ | | |
| ANVIL | ✔ | ✔ | ✔ | | |
| Age of Empires: Definitive Edition | | | ✔ | | |
| Age of Empires II: Definitive Edition | | | ✔ | | |
| Age of Empires III: Final Edition | | | ✔ | | |
| Age of Empires IV | | | ✔ | | |
| Alien Isolation | ✔ | | ✔ | | ✔ (FPS BOOST) |
| Anthem | ✔ | ✔ | ✔ | | |
| Ark Survival Evolved Ultimate Survivor Edition | ✔ | ✔ | ✔ | ✔ | ✔ |
| Ark: Survival Evolved: Explorer's Edition | ✔ | ✔ | ✔ | ✔ | |
| The Dusk Falls | ✔ | ✔ | ✔ | ✔ | ✔ |
| Ashes of Singularity: Escalation | | | ✔ | | |
| Assassin's Creed Origins | ✔ | ✔ | ✔ | ✔ | ✔ |
| Astrix Ascending | ✔ | ✔ | ✔ | ✔ | |
| astrologer | | | ✔ | | |
| Astrooner | ✔ | ✔ | ✔ | ✔ | |
| Back 4 Blood | ✔ | ✔ | ✔ | ✔ | ✔ |
| Banjo Kazooiee N&B | ✔ | ✔ | | ✔ | |
| banjo kazooie | ✔ | ✔ | | | |
| Tooie banjo | ✔ | ✔ | | | |
| Bard's Tale Remastered | ✔ | ✔ | | | |
| Batman Arkham Knight | ✔ | ✔ | | | |
| Battletoads | ✔ | ✔ | ✔ | ✔ | |
| Battletech | | | ✔ | | |
| Beacon Pines | ✔ | ✔ | ✔ | ✔ | ✔ |
| Defeat | ✔ | ✔ | ✔ | ✔ | |
| Black | ✔ | ✔ | | | |
| Bleeding Edge | ✔ | ✔ | ✔ | | |
| Blinx | ✔ | ✔ | | ✔ | |
| Book of Demons | | | ✔ | | |
| Bridge Constructor | ✔ | ✔ | ✔ | ✔ | |
| Broken Age | ✔ | ✔ | ✔ | ✔ | |
| Brutal Legends | ✔ | ✔ | | | |
| bugsnax | ✔ | ✔ | ✔ | ✔ | ✔ |
| Chinatown Detective Agency | ✔ | ✔ | ✔ | ✔ | ✔ |
| Chorus | ✔ | ✔ | ✔ | ✔ | ✔ |
| Cities: Skyline | ✔ | ✔ | ✔ | ✔ | |
| Citizen Sleeper | ✔ | ✔ | ✔ | ✔ | ✔ |
| Cluster Truck | ✔ | ✔ | ✔ | ✔ | |
| Chained Echoes | ✔ | ✔ | ✔ | ✔ | ✔ |
| chivalry 2 | ✔ | ✔ | ✔ | ✔ | ✔ |
| Commandos 3 HD Remastered | ✔ | ✔ | ✔ | ✔ | ✔ |
| Conan Exiles | ✔ | ✔ | | ✔ | |
| Contrast | ✔ | ✔ | | ✔ | ✔ |
| Costume Quest | ✔ | ✔ | | ✔ | |
| Custom Quest 2 | ✔ | ✔ | | | |
| Cooking simulator | | | ✔ | | |
| Crackdown 3 | ✔ | ✔ | ✔ | ✔ | |
| Crimson Skies | ✔ | ✔ | | ✔ | |
| Crowntrick | ✔ | ✔ | ✔ | | |
| CrossfireX | | ✔ | | | ✔ |
| Crusader Kings 3 | ✔ | ✔ | ✔ | | |
| Dangaronpa 2 | ✔ | ✔ | ✔ | ✔ | ✔ |
| Dangaronpa V3 | ✔ | ✔ | ✔ | ✔ | ✔ |
| Day of the Tentacle Remastered | ✔ | ✔ | ✔ | | |
| Dead By Daylight | ✔ | ✔ | ✔ | ✔ | |
| Dead Cells | ✔ | ✔ | ✔ | ✔ | |
| Dead Island Definitive Edition | ✔ | ✔ | | ✔ | |
| Deathloop | ✔ | ✔ | ✔ | ✔ | ✔ |
| Deep Rock Galactic | ✔ | ✔ | ✔ | ✔ | |
| Demon's Tilt | | | ✔ | ✔ | |
| Death Gambit | | | ✔ | | |
| Destroy All Humans! | ✔ | ✔ | ✔ | ✔ | |
| Despot's Game | | | | | |
| DJMax Respect V | ✔ | ✔ | ✔ | ✔ | |
| Dishonored Definitive Edition | ✔ | ✔ | ✔ | ✔ | |
| Dishonored 2 | ✔ | ✔ | ✔ | ✔ | |
| Dishonored The Death of the Outsider | ✔ | ✔ | ✔ | ✔ | |
| Demon's Occult Pinball Action | ✔ | ✔ | | | |
| descenders | ✔ | ✔ | | ✔ | |
| Dirt 5 | ✔ | ✔ | | ✔ | ✔ |
| Dishonored 2 | ✔ | ✔ | ✔ | | |
| disc room | ✔ | ✔ | ✔ | ✔ | ✔ |
| Disneyland Adventures | ✔ | ✔ | ✔ | ✔ | |
| DOOM | ✔ | ✔ | ✔ | ✔ | |
| DOOM (Reboot) | ✔ | ✔ | ✔ | ✔ | |
| DOOM II | ✔ | ✔ | ✔ | ✔ | |
| DOOM 3 | ✔ | ✔ | ✔ | ✔ | |
| DOOM Eternal | ✔ | ✔ | ✔ | ✔ | ✔ |
| Donut County | ✔ | ✔ | ✔ | ✔ | |
| Double dragon neon | ✔ | ✔ | ✔ | ✔ | |
| Dragon Ball FighterZ | ✔ | ✔ | | ✔ | ✔ |
| Dragon Quest Builders 2 | ✔ | ✔ | ✔ | ✔ | |
| DUNE: Spice Wars | | | ✔ | | |
| Dungeon of the Endless | | | ✔ | ✔ | |
| Dyson Sphere Program | | | ✔ | | |
| Eastward | ✔ | ✔ | ✔ | ✔ | ✔ |
| Edge of eternity | ✔ | ✔ | ✔ | ✔ | |
| Embryo | ✔ | ✔ | ✔ | ✔ | |
| Empire of Sin | ✔ | ✔ | ✔ | ✔ | |
| ever space 2 | | | ✔ | | |
| Evil Genius 2 | ✔ | ✔ | ✔ | ✔ | |
| Eiyuden Chronicle: Rising | ✔ | ✔ | ✔ | ✔ | ✔ |
| Exapunks | | | ✔ | | |
| Expeditions Rome | | | ✔ | | |
| exo one | ✔ | ✔ | ✔ | ✔ | |
| F1 2021 | ✔ | ✔ | | ✔ | ✔ |
| Fable Anniversary | ✔ | ✔ | | ✔ | |
| Fable 2 | ✔ | ✔ | | | |
| Fable 3 | ✔ | ✔ | | ✔ | |
| Fae Tactics | ✔ | ✔ | ✔ | ✔ | |
| Fallout | | | ✔ | | |
| Fallout 2 | | | ✔ | | |
| Fallout 3 | ✔ | ✔ | ✔ | ✔ | ✔ (FPS BOOST) |
| Fallout New Vegas | ✔ | ✔ | | | ✔ (FPS BOOST) |
| Fallout 4 | ✔ | ✔ | ✔ | ✔ | ✔ (FPS BOOST) |
| Fallout 76 | ✔ | ✔ | ✔ | ✔ | ✔ (FPS BOOST) |
| Fallout Tactics | | | ✔ | | |
| Farming Simulator 22 | ✔ | ✔ | ✔ | ✔ | ✔ |
| Fe | ✔ | ✔ | | | |
| Final Fantasy XIII Lightining Returns | ✔ | ✔ | ✔ | | |
| Forager | ✔ | ✔ | ✔ | ✔ | |
| Formula 1 2019 | ✔ | ✔ | ✔ | | |
| Forza Horizon 4 | ✔ | ✔ | ✔ | ✔ | ✔ |
| Forza Horizon 5 | ✔ | ✔ | ✔ | ✔ | ✔ |
| For Honor | ✔ | ✔ | | ✔ | |
| F | ✔ | ✔ | ✔ | ✔ | |
| Frog Detective | | | ✔ | | |
| Frost Punk | ✔ | ✔ | ✔ | ✔ | |
| For Honor | ✔ | ✔ | ✔ | ✔ | ✔ |
| Full throttle remastered | ✔ | ✔ | ✔ | | |
| FUGA | ✔ | ✔ | ✔ | ✔ | ✔ |
| Fuzion Frenzy | ✔ | ✔ | ✔ | ✔ | |
| Galactic Civilizations III | | | ✔ | | |
| Gang Beasts | ✔ | ✔ | | ✔ | |
| Gears of War | ✔ | ✔ | ✔ | | |
| Gears of War 2 | ✔ | ✔ | ✔ | | ✔(FPS BOOST) |
| Gears of War 3 | ✔ | ✔ | ✔ | | ✔(FPS BOOST) |
| Gears of War 4 | ✔ | ✔ | ✔ | ✔ | |
| Gears of War Judgment | ✔ | ✔ | ✔ | | |
| Gears 5 | ✔ | ✔ | ✔ | ✔ | ✔ |
| Gears of War Ultimate Edition | ✔ | ✔ | ✔ | ✔ | ✔(FPS BOOST) |
| Gears Tactics | ✔ | ✔ | ✔ | | ✔ |
| Genesis Black | | | ✔ | | |
| Ghost Lore | | | ✔ | | |
| ghost song | ✔ | ✔ | ✔ | ✔ | ✔ |
| Gian Sisters Twisted Dreams Director's Cut | ✔ | ✔ | | | |
| Goat Simulator | ✔ | ✔ | ✔ | ✔ | |
| Gold with Your Friends | | | ✔ | ✔ | |
| Gorogoa | ✔ | ✔ | ✔ | ✔ | |
| Grim Fandango Remastered | ✔ | | ✔ | | |
| Grounded | ✔ | ✔ | ✔ | ✔ | ✔ |
| Gunfire reborn | ✔ | ✔ | ✔ | ✔ | |
| Gungrave: G.O.R.E. | ✔ | ✔ | ✔ | ✔ | ✔ |
| Halo Infinite | ✔ | ✔ | ✔ | ✔ | ✔ |
| Halo The Master Chief Collection | ✔ | ✔ | ✔ | | ✔ |
| Hello 5 Guardians | ✔ | ✔ | | ✔ | |
| Halo Wars Definitive Edition | ✔ | ✔ | ✔ | ✔ | |
| Halo Wars 2 | ✔ | ✔ | ✔ | ✔ | |
| Halo Spartan Assault | ✔ | ✔ | ✔ | ✔ | |
| Halo Spartan Strike | | | ✔ | | |
| Hardspace: Shipbreaker | | | ✔ | | |
| Hatoful Boyfriend | | | ✔ | | |
| Hearts of iron iv | | | ✔ | | |
| Heave HO | | | ✔ | | |
| Hellblade Senua's Sacrifice | ✔ | ✔ | ✔ | ✔ | ✔ |
| Hello neighbor 2 | ✔ | ✔ | ✔ | ✔ | ✔ |
| Her story | ✔ | ✔ | ✔ | | |
| High on life | ✔ | ✔ | ✔ | ✔ | ✔ |
| Hollowknight Voidheart Edition | ✔ | ✔ | ✔ | ✔ | |
| Hot wheels unleashed | ✔ | ✔ | ✔ | ✔ | ✔ |
| House Flipper | ✔ | ✔ | ✔ | ✔ | ✔ |
| Human Fall Flat | ✔ | ✔ | | ✔ | |
| Human gloves | | | ✔ | | |
| Hydro Tunder Hurricane | ✔ | ✔ | ✔ | | |
| Immortal Realms Vampire Wars | ✔ | ✔ | ✔ | ✔ | |
| Immortality | | ✔ | ✔ | ✔ | ✔ |
| Fenyx Rising Immortals | ✔ | ✔ | ✔ | ✔ | ✔ |
| infernax | ✔ | ✔ | ✔ | ✔ | ✔ |
| Inside | ✔ | ✔ | ✔ | ✔ | |
| Insurgency: Sandstorm | ✔ | ✔ | | ✔ | |
| Injustice 2 | ✔ | ✔ | ✔ | ✔ | |
| Iron Harvest | | | ✔ | | |
| Jetpac Refueled | ✔ | ✔ | | | |
| Jurassic world evolution 2 | ✔ | ✔ | ✔ | ✔ | ✔ |
| Just Cause 4 | ✔ | ✔ | ✔ | ✔ | ✔ (FPS BOOST) |
| Kameo | ✔ | ✔ | | | |
| Kentucky Route Zero | ✔ | ✔ | ✔ | ✔ | |
| Killer Instinct Definitive Edition | ✔ | ✔ | ✔ | ✔ | |
| Kill it With Fire | ✔ | ✔ | ✔ | ✔ | |
| Kingdom Come Deliverance | ✔ | ✔ | ✔ | | |
| Knights nad Bikes | ✔ | ✔ | ✔ | | |
| RABBIT | ✔ | ✔ | ✔ | ✔ | ✔ |
| Lawn Moving Simulator | ✔ | ✔ | ✔ | ✔ | |
| LEGO Star Wars: The Skywalker Saga | ✔ | ✔ | ✔ | ✔ | ✔ |
| Let's Build a Zoo | ✔ | ✔ | ✔ | ✔ | ✔ |
| Life is Strange True Colors | ✔ | ✔ | ✔ | ✔ | ✔ |
| Little Witch in the Woods | ✔ | ✔ | ✔ | ✔ | ✔ |
| Lonely Mountains Downhill | ✔ | ✔ | ✔ | ✔ | |
| Lost in Random | ✔ | ✔ | ✔ | ✔ | ✔ |
| Marvel's Avengers | ✔ | ✔ | ✔ | ✔ | ✔ |
| Marvel's Guardians of the Galaxy | ✔ | ✔ | ✔ | ✔ | ✔ |
| Match Point: Tennis Championships | ✔ | ✔ | ✔ | ✔ | ✔ |
| Max and the Curse of Brotherhood | ✔ | ✔ | ✔ | | |
| MechWarrior 5: Mercenaries | ✔ | ✔ | ✔ | | |
| medieval dynasty | | ✔ | | | ✔ |
| Megaman Legacy Collection 2 | ✔ | ✔ | | | |
| meneater | ✔ | ✔ | ✔ | ✔ | ✔ |
| Metal: Hellsinger | ✔ | ✔ | ✔ | | ✔ |
| Microsoft Flight Simulator | | ✔ | ✔ | ✔ | ✔ |
| Microsoft Solitaire Collection: Premium Edition | | | ✔ | | |
| Midnight Fight Express | ✔ | ✔ | ✔ | ✔ | ✔ |
| Minecraft | ✔ | ✔ | ✔ | | ✔ |
| Minecraft java | | | ✔ | | |
| Minecraft Dungeons | ✔ | ✔ | ✔ | ✔ | ✔ |
| MLB The Show 22 | ✔ | ✔ | | ✔ | |
| Monster sanctuary | ✔ | ✔ | ✔ | | |
| Monsters Train | ✔ | ✔ | | | |
| moonlighter | ✔ | ✔ | ✔ | ✔ | |
| Moonscars | ✔ | ✔ | ✔ | ✔ | ✔ |
| Mountains: Downhill | | | ✔ | | |
| Mortal Kombat 11 | ✔ | ✔ | ✔ | ✔ | ✔ |
| MotoGP 22 | ✔ | ✔ | ✔ | ✔ | ✔ |
| Mutant Year Zero Road to Eden | ✔ | ✔ | ✔ | ✔ | |
| My Friend Pedro | ✔ | ✔ | ✔ | ✔ | |
| My Time at Portia | ✔ | ✔ | ✔ | ✔ | |
| My Friend Peppa Pig | | | | | |
| Naraka bladepoint | | ✔ | | | ✔ |
| Neon abyss | ✔ | ✔ | ✔ | ✔ | |
| New Super Lucky's Tale | ✔ | ✔ | ✔ | ✔ | |
| NieR Automata | ✔ | ✔ | ✔ | ✔ | |
| Ni No Kuni Remastered | ✔ | ✔ | ✔ | ✔ | ✔ |
| Ninja Gaiden: MasterCollection | ✔ | ✔ | ✔ | ✔ | |
| No Man's Sky | ✔ | ✔ | ✔ | ✔ | |
| Norco | ✔ | ✔ | | | ✔ |
| Nuclear Thrones | ✔ | ✔ | ✔ | | |
| Ocotpath Traveller | ✔ | ✔ | ✔ | | |
| Offworld Trading Company | | | ✔ | | |
| olija | ✔ | ✔ | ✔ | ✔ | |
| Old Man's Hourney | ✔ | ✔ | ✔ | | |
| Opus: Echo of Starsong | ✔ | ✔ | ✔ | | ✔ |
| Opus magnum | | | ✔ | | |
| Ori and the Blind Forest – Definitive Edition | ✔ | ✔ | ✔ | ✔ | |
| Ori and the Will of the Wisps | ✔ | | | | ✔ |
| Outer Wilds | ✔ | ✔ | ✔ | ✔ | ✔ |
| Outriders | ✔ | ✔ | ✔ | ✔ | ✔ |
| Overcooked! 2 | ✔ | ✔ | ✔ | ✔ | |
| overwhelm | | | ✔ | | |
| Pac Man Museum | ✔ | ✔ | ✔ | ✔ | |
| Payday 2 Crimewave Edition | ✔ | ✔ | | | |
| Paw Patrol The Movie | ✔ | ✔ | ✔ | ✔ | |
| Paw Patrol Grand Prix | ✔ | ✔ | ✔ | ✔ | ✔ |
| pentiment | ✔ | ✔ | ✔ | ✔ | ✔ |
| Perfect Dark Zero | ✔ | ✔ | | | |
| 5 person | ✔ | ✔ | ✔ | ✔ | ✔ |
| Phantom Abyss | ✔ | ✔ | ✔ | ✔ | |
| Phoenix Point | ✔ | ✔ | ✔ | | ✔ |
| Pikuniku | ✔ | ✔ | | ✔ | |
| Pillars of Eternity Complete Edition | ✔ | ✔ | ✔ | ✔ | |
| Pillars of Eternity II | ✔ | ✔ | ✔ | ✔ | |
| pony island | | | ✔ | | |
| potion craft | ✔ | ✔ | ✔ | | |
| Power Rangers Battle of the Grid | ✔ | ✔ | | ✔ | |
| Power Wash Simulator | ✔ | ✔ | ✔ | ✔ | ✔ |
| Prey | ✔ | ✔ | ✔ | ✔ | ✔ (FPS BOOST) |
| god | | | ✔ | | |
| Psychonauts | ✔ | ✔ | | | |
| Psychonauts 2 | ✔ | ✔ | ✔ | ✔ | ✔ |
| PUBG | ✔ | ✔ | | ✔ | |
| Quantum Break | ✔ | ✔ | ✔ | | |
| Rage | ✔ | ✔ | ✔ | | |
| 2 Rage | ✔ | ✔ | ✔ | ✔ | |
| Rainbow Billy | ✔ | ✔ | ✔ | ✔ | |
| Rare Replay | ✔ | ✔ | | | |
| Recore Definitive Edition | ✔ | ✔ | ✔ | ✔ | |
| Research and Destroy | ✔ | ✔ | ✔ | | |
| Return to Monkey Island | ✔ | ✔ | ✔ | ✔ | ✔ |
| Ring of pain | ✔ | ✔ | ✔ | ✔ | ✔ |
| Riptide GP Renegade | ✔ | | | | |
| Rise of Nations | | | ✔ | | |
| road 96 | ✔ | ✔ | ✔ | ✔ | |
| Robo Quest | | | ✔ | | |
| Rush | ✔ | ✔ | ✔ | | |
| Ryse Son of Rome | ✔ | ✔ | | ✔ | |
| Scarlet nexus | ✔ | ✔ | ✔ | ✔ | ✔ |
| Scorn | | ✔ | ✔ | ✔ | ✔ |
| Sea of ​​Thieves | ✔ | ✔ | ✔ | ✔ | ✔ |
| Serious Sam 4 | ✔ | ✔ | ✔ | ✔ | |
| Slay the Spire | ✔ | ✔ | ✔ | ✔ | |
| Shenzhen I/O | | | ✔ | | |
| Slime rancher 2 | | ✔ | ✔ | ✔ | ✔ |
| signalis | ✔ | ✔ | ✔ | ✔ | ✔ |
| Sinner | | | ✔ | | |
| skull | ✔ | ✔ | ✔ | ✔ | |
| Sniper Elite 5 | ✔ | ✔ | | ✔ | ✔(FPS BOOST) |
| Snowrunner | ✔ | ✔ | ✔ | | ✔ |
| Soccer Story | ✔ | ✔ | ✔ | ✔ | ✔ |
| Solasta: Crown of the Magister | | | ✔ | | |
| SOMA | ✔ | ✔ | ✔ | ✔ | |
| Somerville | ✔ | ✔ | ✔ | | ✔ |
| Space Hulk: Tactics | | | ✔ | | |
| Spacelines from the Far Out | ✔ | ✔ | ✔ | | |
| spelunky 2 | ✔ | ✔ | ✔ | ✔ | |
| Spiderheck | ✔ | ✔ | ✔ | | ✔ |
| Starbound | | | ✔ | | |
| Stardew Valley | ✔ | ✔ | ✔ | ✔ | |
| State of Decay 2 | ✔ | ✔ | ✔ | ✔ | ✔ |
| State of Decay | ✔ | ✔ | ✔ | | |
| Stellaris Console Edition | ✔ | ✔ | ✔ | ✔ | |
| Subnautica | ✔ | ✔ | ✔ | ✔ | ✔ |
| Sunset Overdrive | ✔ | ✔ | ✔ | ✔ | |
| Super Lucky's Tale | ✔ | ✔ | ✔ | ✔ | |
| Superluminal | ✔ | ✔ | ✔ | ✔ | ✔ |
| Super hot | | | ✔ | | |
| Surgeon SImulator 2 | ✔ | ✔ | ✔ | ✔ | |
| Tabs | ✔ | ✔ | ✔ | ✔ | ✔ |
| Tainted Grail: Conquest | ✔ | ✔ | ✔ | | |
| Tales of Vesperia: Definitive Edition | ✔ | ✔ | ✔ | | |
| tell me why | ✔ | ✔ | ✔ | ✔ | |
| Telling lies | ✔ | ✔ | ✔ | ✔ | ✔ |
| Tetris Effected | ✔ | ✔ | | | ✔ |
| Teenage Mutant Ninja Turtles: Shredder's Revenge | ✔ | ✔ | ✔ | ✔ | ✔ |
| Middle-earth – Shadow of War | ✔ | ✔ | ✔ | ✔ | |
| Terraria | ✔ | ✔ | ✔ | ✔ | |
| The Ascent | ✔ | ✔ | ✔ | ✔ | ✔ |
| The Bard's Tale Remastered | ✔ | ✔ | ✔ | ✔ | |
| The bard's tale iv | ✔ | ✔ | ✔ | ✔ | |
| The Bard's Tale Trilogy | ✔ | ✔ | ✔ | ✔ | |
| The book of Unwritten Tales 2 | ✔ | ✔ | | | |
| The Elder Scrolls Online | ✔ | ✔ | | ✔ | |
| The Elder Scrolls III: Morrowind | ✔ | ✔ | ✔ | | |
| The Elder Scrolls IV: Oblivion | ✔ | ✔ | ✔ | | ✔(FPS BOOST) |
| The Elder Scrolls V: Skyrim | ✔ | ✔ | ✔ | | ✔ |
| The Escaptists 2 | ✔ | ✔ | ✔ | ✔ | |
| The Evil Within | ✔ | ✔ | ✔ | ✔ | |
| The Evil Within 2 | ✔ | ✔ | ✔ | ✔ | |
| The Gardens Between | ✔ | ✔ | | | |
| The gunk | ✔ | ✔ | ✔ | ✔ | ✔ |
| The King of Fighters | ✔ | ✔ | | | |
| The Last Kis on Earth and the Staff of DOOM | ✔ | ✔ | ✔ | ✔ | |
| The Outer Worlds | ✔ | ✔ | ✔ | ✔ | ✔ |
| The Walking Dead Season 1 | ✔ | ✔ | ✔ | ✔ | |
| The Walking Dead Season 2 | ✔ | ✔ | ✔ | ✔ | |
| The Walking Dead: FInal Season | ✔ | ✔ | ✔ | ✔ | |
| The Walking Dead New Frontier | | | ✔ | | |
| The Walking Dead Michonne | | | ✔ | | |
| The Hunter | ✔ | ✔ | | ✔ | |
| The Rift Breaker | | ✔ | ✔ | ✔ | ✔ |
| This War of Mine: Final Cut | ✔ | ✔ | ✔ | ✔ | |
| Tian Ding | ✔ | ✔ | ✔ | ✔ | ✔ |
| Ticket to Tide | ✔ | ✔ | | | |
| tinykin | ✔ | ✔ | ✔ | | ✔ |
| Tom Clancy's Rainbow Six Siege | ✔ | ✔ | ✔ | ✔ | ✔ |
| Tom Clancy's Rainbow Six Extraction | ✔ | ✔ | ✔ | ✔ | ✔ |
| Total War Three Kingdoms | | | ✔ | | |
| Total War Warhammer III | | | ✔ | | |
| Torment Tides of Numera | ✔ | ✔ | | ✔ | |
| Totally Reliable Servive | ✔ | ✔ | | ✔ | |
| trail makers | ✔ | ✔ | ✔ | ✔ | |
| Train sim world 3 | ✔ | ✔ | ✔ | | ✔ |
| Trek to yomi | ✔ | ✔ | ✔ | ✔ | ✔ |
| TSW 2020 | ✔ | ✔ | | | |
| TSW 2 | ✔ | ✔ | ✔ | ✔ | |
| turbo golf racing | ✔ | ✔ | ✔ | ✔ | ✔ |
| Two Point Campus | ✔ | ✔ | ✔ | ✔ | ✔ |
| Umurangi | ✔ | ✔ | ✔ | ✔ | |
| Undertale | ✔ | ✔ | ✔ | | |
| Unpacking | ✔ | ✔ | ✔ | ✔ | |
| unsouled | ✔ | ✔ | ✔ | | |
| valheim | | | ✔ | | |
| vampire survivors | ✔ | ✔ | ✔ | | ✔ |
| Viva Pinata | ✔ | ✔ | | | |
| Viva Pinata Trouble in Paradise | ✔ | ✔ | | | |
| Wandersonic | ✔ | ✔ | ✔ | ✔ | |
| Watchdogs 2 | ✔ | ✔ | ✔ | ✔ | ✔(FPS BOOST) |
| Warhammer 40.00 Darktide | | | ✔ | | |
| Wasteland remastered | ✔ | ✔ | ✔ | | |
| Wasteland 2 Director's Cut | ✔ | ✔ | ✔ | ✔ | |
| Wasteland 3 | ✔ | ✔ | ✔ | ✔ | ✔ (FPS BOOST) |
| We Happy Few | ✔ | ✔ | ✔ | ✔ | |
| Weird west | ✔ | ✔ | ✔ | ✔ | |
| Watch Dogs | | | | | |
| Where the Water Taste like Wine | ✔ | | ✔ | | |
| Wolfenstein The New Order | ✔ | ✔ | ✔ | ✔ | |
| Wolfenstein II The New Colossus | ✔ | ✔ | ✔ | ✔ | |
| Wolfenstein Old Blood | ✔ | ✔ | ✔ | ✔ | |
| Wolfenstein Youngblood | ✔ | ✔ | ✔ | ✔ | |
| Worms WMD | ✔ | ✔ | ✔ | ✔ | |
| Worms rumble | ✔ | ✔ | ✔ | ✔ | ✔ |
| WreckFest | ✔ | ✔ | ✔ | ✔ | |
| Yakuza 3 Remastered | ✔ | ✔ | ✔ | ✔ | |
| Yakuza 4 Remastered | ✔ | ✔ | ✔ | ✔ | |
| Yakuza 5 Remastered | ✔ | ✔ | ✔ | ✔ | |
| Yakuza 6 Song of Life | ✔ | ✔ | ✔ | ✔ | |
| Yakuza 7 Like a Dragon | ✔ | ✔ | ✔ | ✔ | ✔ |
| Yoky Island Express | ✔ | ✔ | ✔ | ✔ | |
| Young Souls | ✔ | ✔ | ✔ | ✔ | |
| You suck at parking | | | | | |
| Zero Escape | ✔ | ✔ | ✔ | ✔ | |
| Zombie army 4 | ✔ | ✔ | ✔ | ✔ | |
| Zoo Tycoon | ✔ | ✔ | ✔ | | |
| Zuma | ✔ | ✔ | | | |
| Zuma's Revenge | ✔ | ✔ | | | |
Ea Play con Xbox Game Pass Ultimate
| | | | | | |
| --- | --- | --- | --- | --- | --- |
| TITLE | XBOX ONE | XBOX SERIES X|S | PC | CLOUD | OPTIMIZED FOR XBOX SERIES X|S |
| A Way Out | ✔ | ✔ | ✔ | | |
| Alice madness returns | ✔ | ✔ | | | |
| Anthem | ✔ | ✔ | ✔ | | |
| apotheon | | | ✔ | | |
| Aragami | | | ✔ | | |
| Battlefield 1943 | ✔ | ✔ | | | |
| Battlefield 1 | ✔ | ✔ | ✔ | | ✔ (FPS BOOST) |
| Batlefield 3 | ✔ | ✔ | ✔ | | |
| Battlefield 4 | ✔ | ✔ | ✔ | | ✔ (FPS BOOST) |
| Battlefield V | ✔ | ✔ | ✔ | | ✔ (FPS BOOST) |
| Battlefield Bad Company | ✔ | ✔ | | | |
| Battlefield Bad Company 2 | ✔ | ✔ | ✔ | | |
| Battlefield Hardline | ✔ | ✔ | ✔ | | |
| Beholder | | | ✔ | | |
| Beholder 2 | | | ✔ | | |
| Bejeweled 2 | ✔ | ✔ | | | |
| Bejeweled 3 | ✔ | ✔ | | | |
| BLACK | ✔ | ✔ | | | |
| Burnout Paradise Remastered | ✔ | ✔ | ✔ | | |
| Command & Conquer Remastered | | | ✔ | | |
| Command & Conquer Ultimate Collection | | | ✔ | | |
| Command & Conquer 3 Tiberium Wars | | | ✔ | | |
| Command & Conquer 4 Tiberium Twilight | | | ✔ | | |
| Command & Conquer Red Alert 3 | | | ✔ | | |
| Crysis | ✔ | ✔ | ✔ | | |
| Crysis 2 | ✔ | ✔ | ✔ | | |
| Crysis 3 | ✔ | ✔ | | | |
| Dante's Inferno | ✔ | ✔ | | | |
| Dead Space | ✔ | ✔ | ✔ | | |
| Dead Space 2 | ✔ | ✔ | ✔ | | |
| Dead Space 3 | ✔ | ✔ | ✔ | | |
| Dead space ignition | ✔ | ✔ | | | |
| Dirt Rally 2.0 | | | | | |
| Dragon Age Origins | ✔ | ✔ | ✔ | | |
| Dragon Age 2 | ✔ | ✔ | ✔ | ✔ | |
| Dragon Age Inquisition | ✔ | ✔ | ✔ | | |
| Dungeon keeper | | | ✔ | | |
| Dungeon Keeper 2 | | | ✔ | | |
| Fe | ✔ | ✔ | ✔ | | |
| Feeding Frenzy | ✔ | ✔ | | | |
| Feeding frenzy 2 | ✔ | ✔ | | | |
| FIFA 18 coins | ✔ | ✔ | ✔ | | |
| FIFA 21 coins | ✔ | ✔ | ✔ | | ✔ |
| FIFA 22 coins | ✔ | ✔ | ✔ | | ✔ |
| Fight Night Champion | ✔ | ✔ | | | |
| GRID | | | | | |
| Heavy Weapon | ✔ | ✔ | | | |
| Into the Breach | | | ✔ | | |
| Madden NFL 19 | ✔ | ✔ | ✔ | | |
| Madden NFL 21 | ✔ | ✔ | ✔ | | ✔ |
| Madden NFL 22 | ✔ | ✔ | ✔ | | ✔ |
| Mass Effect | ✔ | ✔ | ✔ | | |
| Mass Effect 2 | ✔ | ✔ | ✔ | | |
| Mass Effect 3 | ✔ | ✔ | ✔ | | |
| Mass Effect Andromeda | ✔ | ✔ | ✔ | | |
| Mass effect legendary edition | ✔ | ✔ | ✔ | ✔ | ✔ |
| Medal of Honor Airborne | ✔ | ✔ | ✔ | | |
| Mirror's Edge | ✔ | ✔ | ✔ | | |
| Mirror's Edge Catalyst | ✔ | ✔ | ✔ | | |
| NBA LIVE 19 | ✔ | ✔ | ✔ | | |
| Need for Speed | ✔ | ✔ | ✔ | | |
| Need for Speed ​​Heat | ✔ | ✔ | ✔ | ✔ | |
| Need for Speed ​​Hot Pursuit Remastered | ✔ | ✔ | ✔ | ✔ | |
| Need for Speed ​​Most Wanted | | | ✔ | | |
| Need for Speed ​​Payback | ✔ | ✔ | ✔ | | |
| Need for Speed ​​Rivals | ✔ | ✔ | ✔ | | |
| NHL 21 | | | | ✔ | |
| NHL 22 | ✔ | ✔ | | | ✔ |
| NHL 94 Rewind | ✔ | ✔ | | | |
| Outer Wilds | ✔ | ✔ | ✔ | ✔ | ✔ |
| Panzer corps 2 | | | ✔ | | |
| Peggle | ✔ | ✔ | ✔ | | |
| peggle 2 | ✔ | ✔ | | | |
| Plants vs Zombies | ✔ | ✔ | | | |
| Plants vs Zombie Garden Warfare | ✔ | ✔ | ✔ | ✔ | |
| Plants vs Zombie Garden Warfare 2 | ✔ | ✔ | ✔ | | |
| Plants vs Zombie Battle for Neighborville | | | ✔ | ✔ | |
| Populous | | | ✔ | | |
| Populous II | | | ✔ | | |
| Rocket Arena | ✔ | ✔ | ✔ | | |
| Self-sufficiency 3 | | | ✔ | | |
| Seasons After Fall | | | ✔ | | |
| Sea of ​​Solitude | ✔ | ✔ | ✔ | | |
| Shadow Tactics | | | ✔ | | |
| Shadowrun Trilogy | ✔ | ✔ | ✔ | ✔ | |
| Shenzen | | | ✔ | | |
| Shift | | | ✔ | | |
| Shio | | | ✔ | | |
| Sim City | | | ✔ | | |
| Sim City 2000 | | | ✔ | | |
| Sim City 4 | | | ✔ | | |
| Sinner | | | ✔ | | |
| Skate | ✔ | ✔ | | ✔ | |
| Skate 3 | | | | ✔ | |
| Slay the Spire | | | ✔ | | |
| Slime-San | | | ✔ | | |
| Snake Pass | | | ✔ | | |
| Spore | | | ✔ | | |
| Star Wars Knight of the Old Republic | | | ✔ | | |
| Star Wars Knight of the Old Republic II | | | ✔ | | |
| Star Wars Battlefront | ✔ | ✔ | ✔ | ✔ | |
| Star Wars Battlefront II | ✔ | ✔ | ✔ | ✔ | |
| Star wars squadrons | ✔ | ✔ | ✔ | ✔ | ✔ |
| Star Wars Jedi: Fallen Order | ✔ | ✔ | ✔ | ✔ | |
| Star Wars Battlefront (Classic) | | | ✔ | | |
| Star Wars Battlefront 2 Classic | | | ✔ | | |
| Star Wars Dark Forces | | | ✔ | | |
| Star Wars Empire At War | | | ✔ | | |
| Star Wars Episode 1 Racer | | | ✔ | | |
| Star Wars Galactic Battlegrounds Saga | | | ✔ | | |
| Star Wars Jedi Knight Mysteries of the Sith | | | ✔ | | |
| Star Wars Rebel Assault 1&2 | | | ✔ | | |
| Star Wars Rebellion | | | ✔ | | |
| Star Wars Republic Commando | | | ✔ | | |
| Star Wars Rogue Squadron 3D | | | ✔ | | |
| Star Wars Shadows of the Empire | | | ✔ | | |
| Star wars starfighter | | | ✔ | | |
| Star Wars X-Wing Alliance | | | ✔ | | |
| Star Wars X-Wing Special Edition | | | ✔ | | |
| Star Wars X-Wing vs The Fighter | | | ✔ | | |
| Sudden Strike 4 | | | ✔ | | |
| Tacoma | | | ✔ | | |
| Tharsis | | | ✔ | | |
| The Book of Unritten Tales | | | ✔ | | |
| The Book of Unwritten Tales 2 | | | ✔ | | |
| The Count Lucanor | | | ✔ | | |
| The Escapists | | | ✔ | | |
| The Escapists 2 | | | ✔ | | |
| The Flame in the Flood | | | ✔ | | |
| The Invisible Hours | | | ✔ | | |
| The Dungeon of Naheulbeuk | | | ✔ | | |
| The LEGO Movie | | | ✔ | | |
| The Pedestrian | ✔ | ✔ | ✔ | ✔ | ✔ |
| The Saboteur | | | ✔ | | |
| The Sexy Brutal | | | ✔ | | |
| The solus project | | | ✔ | | |
| The Sims 3 | | | ✔ | | |
| The Sims 4 | ✔ | ✔ | ✔ | | |
| This War of Mine | | | ✔ | | |
| They are billions | | | ✔ | | |
| Titanfall | ✔ | ✔ | ✔ | | |
| Titanium case 2 | ✔ | ✔ | ✔ | | ✔ (FPS BOOST) |
| Torchlight II | | | ✔ | | |
| Trine | | | ✔ | | |
| Trine 2 | | | ✔ | | |
| Tropico 5 | | | ✔ | | |
| Tropico 6 | ✔ | ✔ | ✔ | ✔ | |
| UFC 3 | ✔ | ✔ | | | |
| UFC 4 | ✔ | ✔ | | | |
| Unravel | ✔ | ✔ | ✔ | | |
| Unravel Two | ✔ | ✔ | ✔ | | |
| Ultimate Chicken Horse | | | ✔ | | |
| Vambrace Cold War | | | ✔ | | |
| Vampyr | | | ✔ | | |
| vampire survivors | | | ✔ | | |
| Worms WMD | | | ✔ | | |
| wuppo | | | ✔ | | |
| Yoku's Island Express | | | ✔ | | |
| Zuma | ✔ | ✔ | | | |
| Zuma's Revenge | ✔ | ✔ | | | |