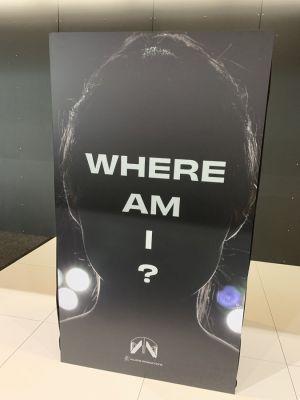 We're here now: Hideo Kojima's next game could really be unveiled at The Game Awards 2022. And yes, it really could be Death Stranding 2. The sequel to the adventure starring Norman Reedus has been the subject of rumors and indiscretions for some time now, including the alleged list of internal PlayStation projects that ended up on the web over the last few days. Putting aside the rumors, however, there are good reasons to believe that the IP of Kojima Productions could receive a real sequel let's try to analyze them in this news.
Warning: This article includes spoilers about the ending of Death Stranding. Continue reading only if you have already finished the game.
The similarity between Elle Fanning and Lou
At the end of Death Stranding, players learn the identity of the BB, saved from certain death by Norman Reedus. The Bridge Baby is not a boy, but a girl, whom Reedus calls Louise. According to a ResetEra user, Elle Fanning (actress who will be present in Hideo Kojima's next game, as already revealed by the game designer himself with a series of tweets) would really look like the Bridge Baby which the protagonist of the game uses throughout the adventure. This would be an excellent starting point: it would be impossible to think that Reedus could be the protagonist again, instead it would be easier to think of a handover between the actor and the actress, who would thus play the adopted daughter. All this would then create a connection with the backstory of Sam, who was expecting a daughter who never saw the light due to the explosion that destroyed North America and that's it.
The posters recall Death Stranding
Beyond the theories about the role of Elle Fanning and the similarities with the BB, a proof of the actual existence of Death Stranding 2 it resides mostly in the marketing material. Elle Fanning's poster is extremely similar to those already published for the first game, with a common element that is not exactly misunderstood: the threads, which are however white and more harmonious than those of 2019 and which are one of the most direct references to the sequel to the adventure with Norman Reedus.
Scanning an accompany QR code reveals this image as part of a teaser for a Kojima Productions project pic.twitter.com/rjJHxgBck3
— Lance McDonald (@manfightdragon) October 7, 2022
Of course we don't know if Death Stranding 2 will indeed be announced at The Game Awards. At the moment, however, this is the most probable hypothesis. As usual, we invite you to take these rumors with a grain of salt and wait for the classic official announcements.