WhatsAppWeb how to contact any number without having it in the address book. It will be enough to know the number but not necessarily to have registered it.
Thanks to this little trick that can be implemented through WhatsApp Web (if you don't know what the desktop version of Whatsapp is) you can contact any mobile number even if you don't have it in your phone book.
WhatsAppWeb: how to contact any number without having it in the address book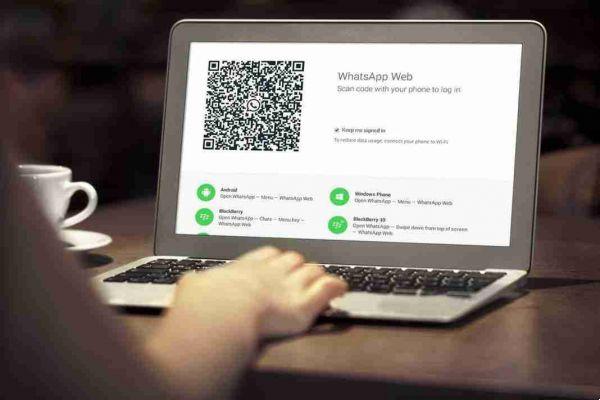 linked to the address . on your computer
How to log in or log out
Note: authentication is managed by the operating system of the device that uses the stored biometric data. WhatsApp cannot access biometric information stored by your device's operating system.
Log out
You can log out of WhatsApp Web or WhatsApp Desktop from your phone, computer or your Portal device.
Log out of your computer or Portal
Open WhatsApp Web or WhatsApp Desktop.
Click on Menu (

o

) at the top of the chat list> Disconnect.
Log out of the phone
Open WhatsApp on your phone.

Android: touch Other options

> Connected devices.

iPhone: go to settings of WhatsApp> tap Connected devices.

Tap a device.
Toccata DISCONNECT.
How to send Whatsapp messages from WhatApp Web to numbers not in the address book
Now that you have entered WhatsApp Web, the trick to send messages to anyone who does not have the number stored in the address book of your device is the following.
Write the following link in the address bar:
https://web.whatsapp.com/send?phone=+39348XXXXXXXX&text=:)
You will have to replace the red part with the number to which you want to send your message (remember to insert the international prefix if you are sending it to a number in Italy, leave the +39 in front of the number you are going to dial) and open a Whatsapp chat . This can then be continued on your smartphone as it will also appear there.
The trick works with any number, even those we have never contacted before and even those we don't have in our address book.